Vistara receives 21st aircraft
June 15, 2018: Vistara has received its 21st aircraft, an Airbus A320neo powered by CFM engines. The new aircraft landed at Delhi's Indira Gandhi International Airport recently. With this addition to its fleet, Vistara becomes eligible to start international operations. The new aircraft will be deployed to further strengthen the airline's domestic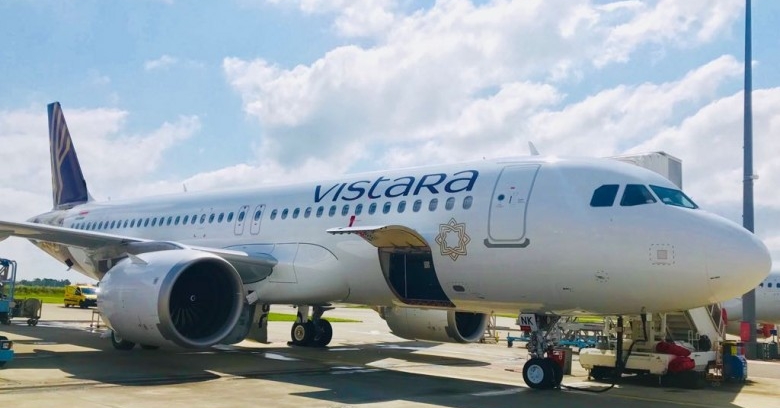 June 15, 2018: Vistara has received its 21st aircraft, an Airbus A320neo powered by CFM engines. The new aircraft landed at Delhi's Indira Gandhi International Airport recently. With this addition to its fleet, Vistara becomes eligible to start international operations. The new aircraft will be deployed to further strengthen the airline's domestic network.

Leslie Thng, CEO, Vistara, said, "There's great excitement amongst all of us at Vistara, as we prepare ourselves for taking the next leap in our journey to fly international. The arrival of our 21st aircraft makes this phase even more special. It enables us to strengthen our network further, which gives us the opportunity to offer more choices in terms of frequencies to our ever-growing base of loyal customers."

Vistara's A320neo aircraft comes in its unique cabin configuration of 158 seats (8 Business Class, 24 Premium Economy and 126 Economy Class) as well as other industry-first features, for which the airline calls it #NotJustAnotherNeo.