Virgin Atlantic Cargo ropes in Alliance Ground International to handle growing San Francisco volumes
Virgin Atlantic has appointed Alliance Ground International (AGI) as its cargo handler in San Francisco to support its growing operations at the US West Coast airport. The airline operates twice-daily services connecting London Heathrow and San Francisco and added another three direct flights a week from Manchester at the end of March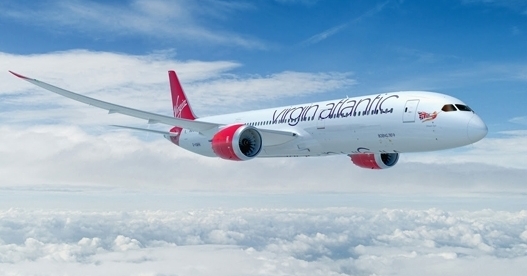 August 17, 2017: Virgin Atlantic has appointed Alliance Ground International (AGI) as its cargo handler in San Francisco to support its growing operations at the US West Coast airport.
The airline operates twice-daily services connecting London Heathrow and San Francisco and added another three direct flights a week from Manchester at the end of March, the only direct service between the two cities. Virgin Atlantic has seen high cargo volumes on nearly all of its routes from the UK to the US since the start of 2017. Following an 18 percent increase in tonnage from London-San Francisco in 2016, volumes for the first half of 2017 rose a further 15.5 percent year-on-year, boosted by shipments such as fresh salmon.
Customer support has also been strong for Virgin's new Manchester-San Francisco route with the first month of operations seeing tonnage 34 percent above budget from the UK.
The new handling contract extends Virgin Atlantic's working relationship with AGI in the US. AGI already handles cargo for the airline in Miami, Newark and Orlando. The San Francisco facility incorporates a dedicated location to handle 'active' cargo containers for temperature-controlled pharmaceutical shipments as well as a security cage/vault for valuable cargoes and a cooler for perishables. Fresh produce accounts for nearly half of shipments from San Francisco to the UK and includes blueberries, fresh fruits, lettuce and peas.
Paul Fallon, director cargo operations & business development at Virgin Atlantic, said: "San Francisco has been an important and growing West Coast cargo gateway for Virgin for 23 years, with strong support from our customers on both sides of the Atlantic. Based on our experience of working with AGI at other airports in the U.S. we are confident they will also deliver the high quality of services we expect for our customers in San Francisco."
Jared Azcuy, COO, AGI-Alliance Ground International, added, "We are proud of the partnership we have forged with Virgin Atlantic based on the highest service quality standards. AGI provides cargo handling services to Virgin at MIA, MCO and EWR and the latest expansion at SFO represents a validation of our mutual commitment to cargo handling service quality. As the leading ground handling agent at SFO, AGI boasts a modern facility and a service oriented team to ensure delivery of premium cargo handling services."