VCs bet big on Indian logistics startups
The logistics industry has been on the radar of global venture capitalists (VC) who have been scanning the Indian markets to make their next big move. Over the last one year due to the pandemic -induced lockdown, technology-driven logistics startups, which include last-mile delivery players, truck aggregators and warehousing firms, have been rewrit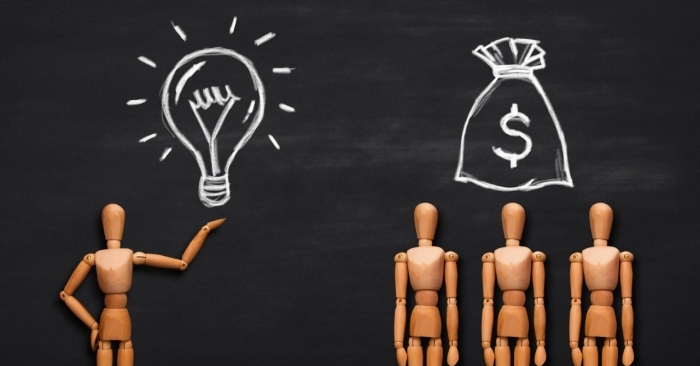 The logistics industry has been on the radar of global venture capitalists (VC) who have been scanning the Indian markets to make their next big move. Over the last one year due to the pandemic -induced lockdown, technology-driven logistics startups, which include last-mile delivery players, truck aggregators and warehousing firms, have been rewriting their business models, attracting VC interest across various stages.
As the pandemic turned businesses on their head, the associated threats also posed new opportunities. Some of the biggest newsmakers in 2020 in India's start-up ecosystem included those in the logistics space lapping up significant funding from global venture capitalists.
While the asset-light freight platforms and last-mile delivery companies have collected the most funding, investors seem to increasingly turn back to good old asset-based models revamped with tech capabilities.
VC investments pour in
Pune-headquartered-Xpressbees, which works with several e-commerce firms in the country recently raised $110 million in a new financing round as online shopping gets bigger. The logistics startup's Series E financing round was led by private equity firms Investcorp, Norwest Venture Partners and Gaja Capital. Xpressbees, which concluded its Series D round three years ago, has raised $175.8 million to date, according to research firm Tracxn. The new round valued the startup at more than $350 million.
With over 1,000 customers, Xpress Bees services financial and e-commerce services major Paytm, social commerce startup Meesho, eyewear seller Lenskart, phone maker Xiaomi, online pharmacy NetMeds and online marketplace Snapdeal. With a presence in over 2,000 cities and towns, it processes more than 2.5 million orders a day — up from about 600,000 daily orders last year.
"We have been truly impressed by their strong customer centricity and capital efficiency which has resulted in exceptional feedback from top players in the e-commerce sector," said Niren Shah, managing director and head of Norwest Venture Partners in India, in a statement.
Betting big on India's logistics story which Shah estimates to be worth $200 billion, he added, "We continue to believe that new age technology led logistics players such as Xpressbees will continue to play a pivotal role both in the growth of the e-commerce sector in India."
Delhi-based Pickrr Technologies announced that it has raised $4 million in funding in a round led by Guild Capital and Omidyar Network India. The AI-enabled and cloud-based platform automates shipping for businesses and provides seamless multi-channel order management solutions. This is Pickrr's first institutional raise. The startup will use this investment to continue expanding its market position and product development. The core of Pickrr's technology remains its smart machine learning (ML)-based algorithm called CALCULA which provides courier recommendations aimed at improving delivery performance. With online shopping and e-commerce showing double-digit growth, Pickrr aims to continue customer acquisition as a key driver of growth in the coming year, according to a media statement released by the company. Pickrr serves 26,000 pincodes and handles 1.5 million shipments in a month. During this festive season, Pickrr's volumes have grown over 400 percent year-on-year, which follows on from aggressive growth over the last 12 months.
Meanwhile, media reports suggest that Delhi-based Ecom Express, which is inching closer to the unicorn club, will be raising over $260 million from Swiss private equity firm Partners Group. This move could see the near-exit of its existing investor Warbug-Pincus.
Logistics aggregator for D2C sellers Shiprocket is raising $7.5 million in its Series C round from two investors, California-based March Capital and existing investor Tribe Capital. Shiprocket's total funding till date is now estimated at $33.5 million from the likes of Bertelsmann, Nirvana Venture Partners, Beenext, 500 Startups and others.
In a recent development, start-up unicorn Delhivery announced that it is raising $25 million funding in secondary market transaction from Steadview Capital, a Hong Kong-based alternative asset management company. This move comes ahead of the logistics supply chain services company's long-awaited planned Initial Public Offering (IPO) which is subsequent to happen in the next 12 to 15 months.
LetsTransport is another Bengaluru-based structured and economical logistics start-up that has recently announced to have raised its latest Series B round funding from 11 different investors. These 11 investors also include Bertelsmann and Mitsui Sumitomo, ALES Global investment Partnership, Rebright Partners and a few Indian investors.
Mumbai-based digital freight forwarding startup Freightwalla is again scouting for fresh funding after it raised $4 million in Series A funding last year led by global venture capital firms Amplo, FJ Labs and Rogue One Capital. Existing investors Kae Capital and Tekton Ventures also participated in this round.
Early last year, Gurugram-based Rivigo raised funds worth INR 84.5 crore in its Series G funding round led by existing investor Elevation Capital. Rivigo, which provides trucking facilities across multiple verticals, has raised over USD 280 million across several debts and equity funding rounds with participation from Warburg Pincus, Elevation Capital, Trifecta and many other investors since it was established.
Prior to that, Loadshare Networks raised more than INR 100 crore (around $13.3 million) in its Series B round of funding. The round was led by the Singapore-based Beenext, with participation from the UK's CDC Group Plc, Matrix Partners and Stellaris Venture Partners, among others.
In April 2020, RoboticWares, which runs logistics management startup FarEye, raised around Rs 185 crore in its Series D funding round led by Microsoft's corporate venture fund, M12.
As players in the segment seek to provide new-age services at scale and affordable prices, increasing investment in such startups is proof of the fact that there is continuing investor attention in the logistics-tech space.
This article was originally published in Indian Transport & Logistics News' January- February 2021 issue.