Vahak raises undisclosed amount in seed funding led by Leo Capital
June 5, 2020: The online road transport marketplace Vahak has raised an undisclosed amount in seed funding led by venture capital fund Leo Capital.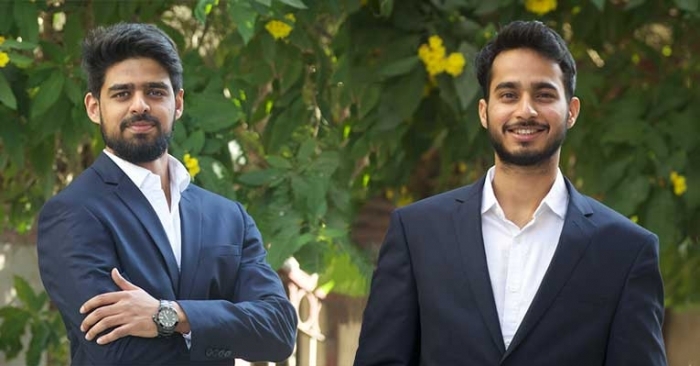 June 5, 2020: The online road transport marketplace Vahak has raised an undisclosed amount in seed funding led by venture capital fund Leo Capital.
The funding round was led by angel investors like Amit Gupta, Founder Yulu Bikes; Abhishek Goyal, Founder, Tracxn; Ramakant Sharma, Founder, LivSpace; Harsh Pokharna, Founder, OkCredit; and Archana Priyadarshini, Angel investor, and ex Unicorn India Ventures Partner.
Vahak enables logistic companies to connect with truck owners, brokers, and other transporters pan India through its online platform. The startup aims to use the seed funding to strengthen its team and technological capabilities.
"It will also work towards taking its product to the next level and reach a larger customer base in the next one year, " says the release.
Investments of Leo capital
Leo Capital, a venture capital firm focused on early-stage technology investments, has built a portfolio of 14 companies since its launch in 2017. Tech is the common denominator for the venture capital fund that invested in software-as-a-service companies, consumer-focused ventures, logistics, and fintech startups. Its portfolio includes startups such as diabetes management app BeatO, women's community platform Sheroes, and ed-tech startup Edureka.
Flexing muscles
Karan Shaha, Co-founder, and CEO, Vahak, said, "The trust gap currently present in the Indian road transport market highly limits the business potential and expansion for transporters, agents and lorry owners. This is where Vahak steps in to leverage technology and help the stakeholders connect with each other seamlessly. We believe that online brand creation coupled with a huge network can bring in wonderful growth opportunities especially for the small and medium scale transport businesses. We are happy to have raised this funding amount and will use it to strengthen our technology and customer acquisition."
Indian logistics 2025
A study by the India Brand Equity Foundation (IBEF) pegs annual investments in the logistics sector to reach $500 billion by 2025. The sector is already witnessing technological disruption with innovative B2B logistics startups employing cutting edge technology such as robotics, automation, data analytics, and Internet of Things (IoT).
How Vahak met criteria?
Dinesh Singh, Investor, Leo Capital, said, "Before investing in a startup, we primarily lookout for tech leverage and the ability for significant scale-up. Vahak founders have a deep-rooted experience of logistics at the ground level which enables them to understand and speed up the technology adoption for these businesses. For us, Vahak met all our criteria and we are happy to offer them funding support. Logistics is a booming sector and a there is a huge need of a marketplace like Vahak especially at a time when the Covid-19 pandemic and resultant economic downturn has necessitated the resumption of inter-state business activities. We are hopeful that the startup will be able to utilise the funding for further growth and expansion."
Fears about recession
The Covid-19 pandemic has raised fears about a near-certain global economic recession, and the investment ecosystem in India has not been very bright recently. However, investors are bullish about startups that are making a difference and providing tech-based solutions to overcome the crisis on various fronts. The seed funding to Vahak also comes in light of this and underscores the huge potential of logistics in the current scenario. From Raipur to pan-India Vahak's journey has been full of learnings that have culminated in this one-of-a-kind marketplace for all concerned stakeholders.
Amit Gupta, founder Yulu Bikes, Ex InMobi Founder, added, "The logistics and transport sector has been traditionally unorganised and Vahak has successfully created a platform that is connecting various players in the logistics chain. With the government's recent push to go local, Vahak is a classic example of a homegrown startup that is bringing solutions to on-ground problems."
Network of Vahak
Since inception, Vahak has built a transporter network of over 40,000 with a reach in 3000 plus locations pan India. Growing at over 200% quarterly, it caters to over 500 daily active loads. The Vahak network is spread across major transport hubs including logistic hubs and cities like New Delhi, Mumbai, Ahmedabad, Pune, Kolkata, Chennai, Visakhapatnam, Raipur, Bhilai, Bhopal, Lucknow, Bengaluru, Kochi, Chandigarh, Vapi, Surat, Nagpur, Patna, and Indore.