Union Budget 2022-23: Towards an efficient multimodal Indian logistics
Overall, the logistics industry has the impression that Union Budget 2022-23 laid a strong foundation for sustainable growth, prioritizing public spending, infrastructure development, digital economy, improved logistics, manufacturing and exports. However, there are voices of concern as well. Let's look at what the logistics industry has to say abo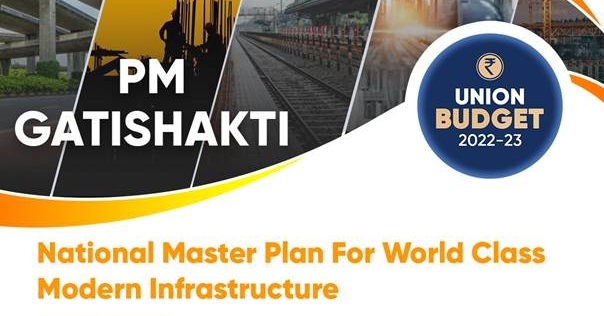 February 1, 2022: Overall, the logistics industry has the impression that Union Budget 2022-23 laid a strong foundation for sustainable growth, prioritizing public spending, infrastructure development, digital economy, improved logistics, manufacturing and exports. However, there are voices of concern as well. Let's look at what the logistics industry has to say about the budget.
Karan Adani, chief executive officer (CEO) of the Adani Ports and Special Economic Zones (APSEZ) noted in a LinkedIn post that he is excited about PM GatiShakti's proposal of unifying 7 engines for multi-modal connectivity, digitally, which will act as an enabler, aiding the creation of an agile supply chain with reduced travel time for movement.
"The broad basing of SEZ framework, enabling states to become partners in development is a welcome move. I'm hopeful to see new measures which will support existing SEZ for optimal space utilization, Ease of Doing Business & digital Interventions around customs & boost exports' competitiveness," he wrote.
Also read: Union Budget 2022-23 puts PM GatiShakti multimodal plan in limelight
Anshul Singhal, managing director, Welspun One Logistics Parks informed that the union budget 2022-23 gives him the confidence to invest and build logistic parks.
"The focus on multimodal connectivity through the PM Gati Shakti program between mass transport and railway stations, 100 new cargo terminals to be developed in the next 3 years, expansion of highways and railway development projects give us more confidence," he said.
"The aim to expand the national highways network by 15 percent in the next financial cycle along with targeting 25,000 km of national highways construction is a great push for the infra sector," he added.
According to him budget highlighted a vision of a brighter and more digitally advanced country.
"A completely paperless, end-to-end online e-Bill System will help enable the suppliers and contractors to submit digitally signed bills, reduce costs and track their status from anywhere. A unified logistics interface platform will enable efficient movement of goods reducing costs and time."
Anjani Mandal, CEO of Fortigo Logistics noted that it serves to boost the logistics sector - one that is dominated by SMEs. According to him the plan to reach a growth level of 9.2 percent automatically supports an equally high logistics growth rate, reflecting a bullish trend for the industry.
"The continued support for the Gati Shakti Yojna featured predominantly in the announcement, with infrastructure build-up for all modes of transport and support for multi-modal logistics parks creation being key drivers. The Unified Logistics Interface Platform to support technology adoption across multi-modal logistics' operations, which will greatly stream-line data-flow, is also promising," he said.
"The government's intent to reduce the cash cycle for suppliers by facilitating eInvoicing, electronic Bill-Presentment & faster turnaround in electronic Payments will further improve ease of doing business. The proposed support for start-up investments & investors will also be an important force in driving digitization, productivity & organizing the industry," he added.
Vivek Chopra, acting CEO – cluster India and Indian Sub-Continent, DB Schenker foresees logistics connectivity boost and improved last-mile deliveries with the plan for expand the national highway network by 25,000 kms.
Additionally, the one window platform for the exchange of data among all stakeholders will bring in more transparency and ensure ease of doing business for leading enterprises as well as Indian logistics startups, providing real-time information, enabling efficiency and reducing the overall logistics cost and time," he said.
Rajiv Agarwal, operating partner (infrastructure) - Essar and managing director - Essar Ports hopes that the budget, guided by the PM GatiShakti master plan, will facilitate economic recovery, especially amidst the persistent pandemic.
"With plans to develop 100 PM Gati Shakti cargo terminals in the next three years, the government has formulated an exceptional vision to boost EXIM competitiveness, which will help accelerate the economy and create more jobs and opportunities for the youth."
V S Parthasarathy - vice-chairman, Allcargo Logistics opined that with big Capex infusion, macro push to key sectors like infrastructure, finance minister Nirmala Sitharaman has walked the expected lines to the fine balance between the spending and fiscal deficit while going all out to maintain the momentum of growth.
"The PM Gatishakti, the umbrella scheme, will get more firepower with higher allocations across the board to propel all related sectors including logistics. The development of multimodal logistics parks will further spur economic growth. The Unified Logistics Interface Platform is a progressive move in tune with the time to enable efficient movement of goods, cut down logistics costs and better inventory management," he said.
Lancy Barboza, MD, Flomic Global Logistics mentioned three focus areas of the budget:massive thrust on capex, strengthening the infrastructure and policies to support the survival and growth of MSME.
"The Vibrant Villages program will enable in bridging the gap between the rural and urban India. The data exchange proposed amongst all mode operators under the Unified Logistics Interface Platform will enable efficient movement of goods through different modes and reducing logistics cost thus making businesses more efficient."
Cyrus Katgara, managing partner, Jeena & Co opines that the Budget aims to boost growth amid continued disruption from Covid-19 and rising inflation.
"This budget addresses the immediate need of more investment, more infrastructures and more growth. The gross GST collections for the month of January 2022 are ₹1,40,986 crore, considered the highest since the inception of the Goods and Services Tax in July 2017. This indicates good progressive growth. India Inc is expected to grow at 9.27 per cent in the coming year. Biggest focus of the Budget was on infrastructure spending," he said.
Towards EV adoption
Dr Akshay Singhal, founder, Log9 materials and working in the advanced EV battery-technology domain, opined that the central government's constant push for EVs and climate action is commendable, and the same outlook has been resonated in the budget as well.
"The openness showed by the government to accommodate new-age business models like battery swapping are a welcome step, and the push to encourage battery- -as-a-service and energy-as -a-service business models will provide further thrust to emerging homegrown startups in these areas. At the same time, financial decoupling of batteries irrespective of swapping has the potential to enable faster adoption. Going ahead, it would be exciting to see some great climate focussed debt lines initiated from blended finance," he said.
However, he complained that bringing EVs and batteries into the priority lending sector was also expected this time, but was missed in this budget, which is albeit disappointing to note.
According to Shyam Arumugam, managing director, industrial and logistics services, Colliers India, the budget speech places thrust on clean technology in public transport, with plans to develop special mobility zones for electric vehicles and the introduction of a new battery swapping policy.
"The EV space in India is likely to see investments of ₹94,000 crore ($12.6 billion) across the automotive value chain, over the next five years. A battery swapping policy would address the key concern for the charging infra. The policy aims to address the constraints of space in urban areas for setting up charging stations. Also since battery contributes to approx. 40 percent of EV input cost the same would enable faster EV adoption. This is a "game-changer" for EV adoption," he said.
Towards technology advancements
Sanket Sheth, founder & managing director of Elixia Tech Solutions, of the opinion that an increased emphasis on digital payments will help in transforming the logistics scenario, from extensive cash based deals to more transparent, faster digital transactions.
"We at Elixia are ready to work shoulder to shoulder and help the Govt achieve its vision of more organised and Digitally Advanced Logistics in India," he said.
Karan Shaha, co-founder and CEO, Vahak, noted that by increasing infrastructural investments, the logistics and transport sector will see drastic growth, allowing for everything from intercity to intracity goods transport to become seamless.
"The mention of focus on productivity enhancement and investment suggests that there will be a greater allocation for technology integration in this sector, and that has been one of the main demands from the stakeholders of this industry,'' he said.
For Nilesh Ghule, co-founder and CEO, TruckBhejo, it is encouraging to see the government emphasizing sustainable growth via GatiShakti scheme ensuring increasing penetration of digitalization.
"The Gati Shakti plan aims to achieve synchronous decision-making to create a world-class, seamless multi-modal transport network, on the back of which India will be transformed. This will be further supported by Gram Sadak Yojna getting an additional boost by the FM that will help connect rural India better. This is a great opportunity for the Indian tech-based logistics sector to take its rightful place in the scheme of things," he said.
Sanjay Bhatia, CEO and Co-founder of Freightwalla is excited about the digitalisation initiatives in the budget.
"The exchange of data will be enabled using a ULIP, designed for APIs. It will provide with an efficient and error-free flow of goods through various modes, reducing the cost and time of logistics, assisting inventory management, and eliminating long and tedious documentation. Moreover, this will provide real-time updates to all stakeholders, imperative in a high-risk sector such as shipping and logistics," he said.