Ulrich Ogiermann leaves Qatar Cargo Guillaume Halleux replaces him as Chief Cargo Officer
October 16, 2017: Qatar Airways' Chief Cargo Officer Ulrich (Uli) Ogiermann who announced his decision to leave Qatar Cargo on the weekend said the only reason for doing so is purely personal and family.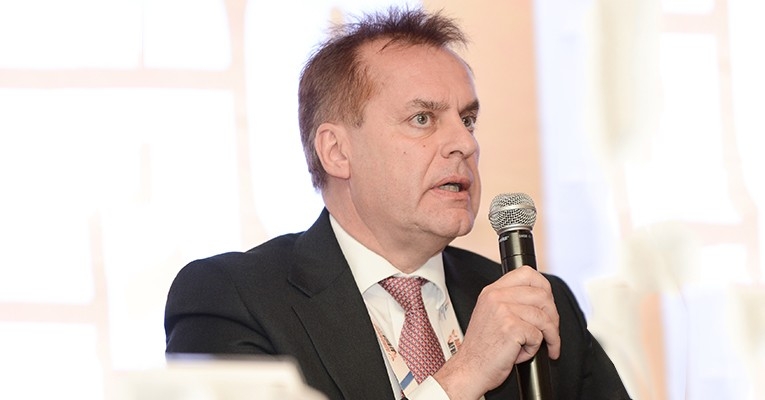 October 16, 2017: Qatar Airways' Chief Cargo Officer Ulrich (Uli) Ogiermann who announced his decision to leave Qatar Cargo on the weekend said the only reason for doing so is purely personal and family.
"My mother is indeed quite ill (aged 89) and I think I should stand by her side more than I can do from Doha. It's purely personal/ family reasons why I decided to move the center of activities back to Europe," Ogiermann told The STAT Trade Times.
Ogiermann also confirmed that his position has been taken by Guillaume Halleux, who is the current Vice President of Cargo for Asia Pacific at Qatar Airways. Halleux, a French national has been with Qatar Cargo for less than a year and half. Before joining Qatar Cargo, Halleux held key positions at Bolloré Logistics and Air France. "I have handed over to Guillaume Halleux already," he said.
Speaking about his association with QR Cargo since 2012, when he took the position of Chief Cargo Officer at the Doha headquartered global airline, Ogiermann says it is tremendous and credits the growth and success to his entire team.
"It has been a tremendous joy to see the development of QR cargo over all the years, coming from number 14 just years ago to soon be number 2 (inch'allah) , which was purely a team effort and without so many capable people around me nothing would have been achieved. The praise really goes to them. Probably bigger than just growing the size of the operation it was our push for quality and operational performance that has made a difference," he said.
When asked to highlight of his career at Qatar Cargo Ogiermann said that there is not a single event that he can specifically highlight.
"It has just been great to see QR Cargo getting better and bigger all the time. We are now probably the largest Pharma carrier worldwide and this has been a major breakthrough, convincing shippers that we have the cool chain under control being based in the Middle East, with Express and Mail also developing fast," he told The STAT Trade Times.
Ogiermann said that QR is a great company and "I am very grateful for the opportunity that was given to me and my team to develop this cargo operation here (Doha)."
Reflecting on the current political crisis in the Arabian Peninsula and how Qatar has come under a trade blockade initiated by Saudi Arabia intended to punish Qatar for allegedly supporting terrorism. Ogiermann said, "The current political situation has triggered changes in the supply chains for the country, now predominantly to sea freight and this is running flawless."
However, Qatar Cargo, under the leadership of Ogiermann, did massive airlift of commodities to Qatar from around the world to ensure that the country has enough of essential supplies. In fact, the embargo of goods, however, had the opposite effect on the Doha-based carrier.
In fact a few days back Qatar Cargo welcomed its thirteenth Boeing 777F and its first Boeing 747-8F as part of its global expansion strategy. Continuing its trajectory of rapid growth and expansion, the world's third largest international cargo carrier's fleet now includes 22 freighters, comprising eight Airbus A330F, 13 Boeing 777F and one Boeing 747-8F. A second Boeing 747-8F will join the fleet later this year, making the fleet size into 23 freighters.
In fact while taking delivery of the first of the two Boeing 747-8 freighters, Qatar Airways CEO Akbar Al Baker said, "Blockade had quite the opposite impact on our business, particularly the cargo division".
"This is a very clear indication that the blockade has not succeed in our perseverance and our determination not to allow any country in this world to intimidate us in any way; take our freedom, our dignity our sovereignty away from us. This is a very clear evidence of that," Al Baker said at a ceremony held late last month at Boeing's delivery centre in Seattle, US.
Photo: Ulrich Ogiermann at the Air Cargo Africa 2015 conference, organized by The STAT Trade Times, in Johannesburg, South Africa.