Two mega port projects awaiting cabinet approval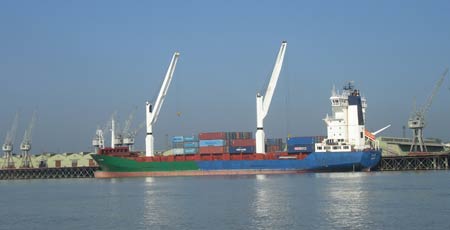 Two mega port projects entailing an initial investment of about Rs 15,000 crore are likely to get cabinet approval soon. The ports are proposed to be built in Colachel in Tamil Nadu and Dahanu in Maharashtra under the public-private partnership or PPP model.

"These two projects are likely to get Cabinet clearance this week. Two more major port proposals, one in Sagar in Maharashtra and another in Andhra Pradesh, will be sent for the Cabinet Committee on Economic Affairs' clearance next month," a senior shipping ministry official said.

India's 12 major ports handle close to 600 million tonnes of cargo traffic. The government has set a target of doubling this in the next five years.

The Colachel port in south Tamil Nadu is envisaged as a southern gateway of trans-shipment in the country. The port will have an initial investment of Rs 6,000 crore for phase I. It will be completed in three phases, at a total cost of Rs 21,000 crore and a total capacity of about 50 million tonnes, the official said, requesting not to be named.