Turnaround in India's 2017 trade paves way for a successful 2018: Maersk
April 3, 2018 - In Q4 2017, India recorded a strong 14 percent containerised export growth, exceeding collective increases seen in the previous quarte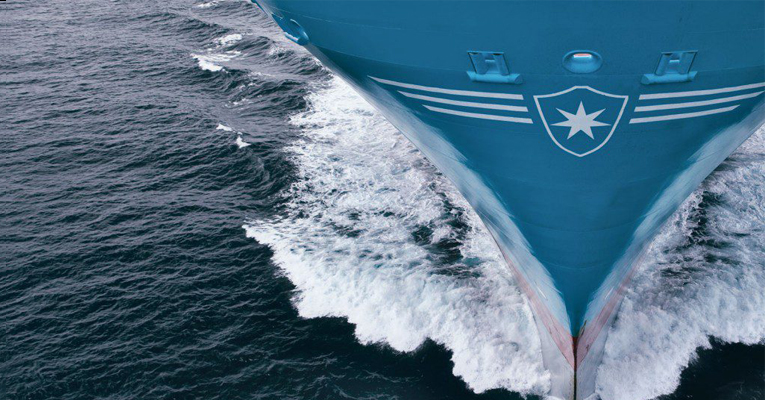 April 3, 2018 - In Q4 2017, India recorded a strong 14 percent containerised export growth, exceeding collective increases seen in the previous quarters, resulting in full year growth of 10 percent. Maersk in a detailed report has said that this came as a welcome relief, as India opened 2017 with a mere 1 percent YoY export rise in Q1 as the market was reeling from the effects of demonetisation and the anticipation of GST implementation.
The biggest high though comes from the fact that India's 12-month import-export growth closed at a healthy 9 percent, which when compared to the global growth average of 4 percent cements India's position as being amongst the fastest growing major markets worldwide.
"India's robust trade performance in 2017 reflects the equity the country enjoys with its trade partners globally. Case in point is the turnaround we've seen in India's trade with North America, which grew at double the pace of the previous year's growth. As the local market stabilises further, we expect to see more of such wins in 2018, and are looking forward to participating in – and indeed enabling – the India growth story," said Steve Felder, Maersk managing director for India, Sri Lanka, Bangladesh, Nepal, Bhutan and Maldives.
Unlike in 2016, when India's northern states almost single-handedly drove the country's overall import-export growth, in 2017 the credit for this would go to the eastern region. This was mainly due to increases in throughput clocked by Haldia and Visakhapatnam ports at 77 percent and 28 percent y-o-y respectively. Together they helped the eastern region's contribution to global exports grow by 19 percent YoY, which in turn became a key driver of India's overall import-export rise of 9 percent. A major part of this export-led growth for the region came from its trade with North America. However, in volume terms it was East India's exports to the Mediterranean countries which resulted in the region clocking an outstanding YoY increase of 24 percent in 2017.
"This was driven mainly by demand for metal imports into Italy, Spain and Belgium, which grew at 47 percent, 42 percent and 32 percent respectively. Additionally, we saw good export growth from the region with increased demand from Taiwan, China and Japan," explained Felder.
Containerisation in India currently stands at 55 percent of the country's total import-export trade, and is expected to grow significantly in the years to come. One of the propellers of this trend is expected to be increasing containerisation of India-made automobiles, which helped grow India's overall auto exports by 20 percent in 2017, headed mainly for the United States, Algeria and Russia. This also resulted in Algeria emerging as one of the fastest-growing trade partners for India. Auto exports to this country, which were in the red a year ago at -27 percent, turned around significantly in 2017 to close at an impressive 31 percent growth. A significant portion of these exports were driven by India's southern region, with ports in Kattupali and Krishnapatnam registering throughput growth of 75 percent and 26 percent respectively, pushing up the region's exports to Algeria by a whopping 188 percent YoY. This number was at 130 percent in 2016. India's containerised auto exports also benefited the country's western region, which was catering mainly to Egypt and Nigeria, and registered growth at 5 percent YoY in 2017, up from 2 percent in 2016.
Felder explained, "Over the past year, we have seen an increase in automotive OEM's (Original Equipment Manufacturers) opting for containerisation of their vehicle shipments from India. For one thing, containerisation ensures that these vehicles are transported safely, and aren't affected by external factors while they are out at sea. Additionally, with containerization, OEMs can move large volumes in each consignment, thereby achieving higher economies of scale." He further added, "As world leaders in integrated logistics management working with OEMs across the board, we understand the specialized capabilities required to support India's rapidly evolving auto export trade, and continue to invest in growing our skills and services in this area".
Other key propellers of India's export growth in 2017 included- India's exports to UAE that registered a strong turnaround, from a 15 percent decline in 2016 to close at a healthy 11 percent increase in 2017. This was mainly due to stabilising oil prices in the region which in turn propelled consumer spending. Also exports of seeds, beans, cereals and flour to Saudi Arabia went from a 10 percent decline in 2016 to 39 percent growth in 2017. On the other hand, tile, stone and glass exports, which were leading growth at 99 percent last year found themselves in the red at -23 percent in 2017.
Meanwhile, India's imports from Europe rose, while metal demand dropped. Growth in India's overall imports slowed to 8 percent yoy in 2017 with imports from North America and Mediterranean countries declining. However, it showed a positive increase coming from Europe. This mainly resulted from vehicle imports from Germany picking up in 2017 to grow by 14 percent YoY compared to a decline of 16 percent in 2016. Reefer imports picked up pace from 1percent YoY growth in 2016 to 7 percent growth in 2017, where imports from Netherlands itself grew by 31 percent YoY in Q4 2017 alone. Metal imports for the same period slowed to stand at -11 percent YoY growth in 2017, from 4 percent in 2016.
"The decline in metal imports was mainly due to the drop in the demand for solar equipment in 2017," said Felder. "Going back to 2016, the government's focus on setting up solar cities resulted in a spike in related equipment imports which was sufficient to meet the immediate needs of the industry at that time. As the Government's 'Development of Solar Cities' scheme covering 60 cities moves into the next phase over the coming months, we can once again expect to see an increase in imports in this area."
Other interesting facts related to India's evolving import landscape include increasing import of China-made furniture to 30 percent YoY in 2017, slowing reefer import growth from 81 percent in 2016 to 3 percent in 2017, declining imports from Germany and South Korea by 12 percent and 24 percent respectively.
Felder is hopeful of a positive 2018. "We expect 2018 to be just as exciting, more so given the added impetus on ease of doing business and the impact of major policy reforms seemingly behind us. All these signals indicate strong growth for the containerized market this year and we are looking forward to participating in – and enabling - this growth story," he said.