Turkish Cargo builds trust in 'Live Animal' transportation operations
Jan 15 2019: Turkish Cargo, the fastest growing air cargo brand around the world, has become a member to the Animal Transportation Association, one of the international organizations which aims to transport live animals at secure and ideal conditions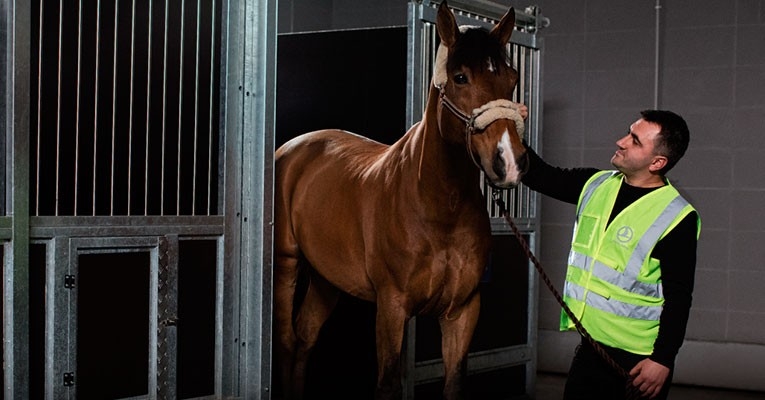 Jan 15 2019: Turkish Cargo, the fastest growing air cargo brand around the world, has become a member to the Animal Transportation Association, one of the international organizations which aim to transport live animals at secure and ideal conditions.
Including many various members such as airlines, freight forwarders, marine companies, public institutions, universities, research agencies, animal breeders and veterinarians, the organization supports regulations on the international transportation requirements for live animals, as well as any and all initiatives taken to that end.
This non-profit organization offers the below-listed opportunities to its members:
-More than 200 requests for transportation on annual basis;
-Assistance in finding reliable and reputable animal carriers;
-Sending weekly and current news, besides electronic delivery of migration;
-Sharing Best Practices Manual;
-Making the ultimate care, taken in live animal transportation operations, public;
-Opportunity to establish contact with the institutions and organizations such as CITES, OIE, the concerned Ministries and customs offices.
Turkish Airlines adopted the'United for Wildlife Buckingham Palace Declaration (UFW)' in 2017, showing the importance it attaches to the prevention of illegal wildlife trade, and animal rights to raise the level of awareness.
The accomplished air cargo brand Turkish Cargo not only became a member to the Animal Transportation Association but also takes the IATA LAR (IATA Live Animals Regulations) in all its acceptance, storage and transportation processes for the live animal transportation service it provides to its customers in 124 countries around the world. Turkish Cargo is committed to implementing any and all rules to ensure documentation, packaging, labelling and marking, specified under the said regulations, strictly during the live animal transportation process.