FROM MAGAZINE: Transforming perishable logistics with DHL SmarTrucking
With the demand for fresh and processed fruits and vegetables, meat, dairy and other products on the rise, temperature-controlled transportation in India is estimated to grow at 15 percent per annum from 2016 to 2020.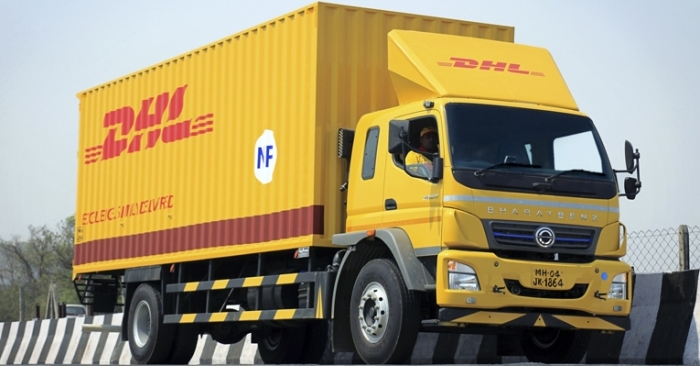 With the demand for fresh and processed fruits and vegetables, meat, dairy and other products on the rise, temperature-controlled transportation in India is estimated to grow at 15 percent per annum from 2016 to 2020.
Tapping the immense potential in this space, the German logistics and mail service provider DHL launched DHL SmarTrucking and DHL SmarTrucking Cold Chain last year. This trucking solution leverages technology and data analytics to provide features such as temperature-controlled vehicles fitted with devices that help track location.
While vehicles in DHL SmarTrucking are aimed at servicing e-commerce and FMCG, DHL SmarTrucking Cold Chain caters to pharma, dairy and fresh agri-produce companies. With 745 trucks that are currently operational and being utilised at full capacity, the company has 170 dedicated trucks for perishable logistics.
In a telephonic conversation with Surya Kannoth, DHL SmarTrucking's chief sales officer Charles D'Costa throws light on the current trends in perishable logistics and how DHL SmarTrucking is aiming at reducing inefficiencies in the cold chain market.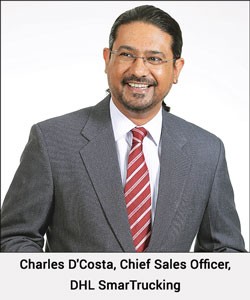 What is your current assessment of the market for specialised products for perishable logistics?
India has been growing very positively in terms of cold chain requirements. This is primarily because of increased production and also a differential demand. There are large government concerns around the huge amount of wastage that is happening to agricultural and perishable goods in the country. Globally, cold chain is expected to grow at CAGR of 13-15 percent. But the recent research by ASSOCHAM shows that India is pegged at growing at about 19 percent. This growth is primarily driven by a number of factors which are fuelling the economy as well.
If you look at the growth in dairy and confectionary sector, India ranks first in terms of dairy production, and hence, the need for cold chain is ever important. There are also some other emerging trends, which are important for us to assess in the space of processed food and quick service restaurants, which is holding testimony to this growth as well. Being able to deliver to what exactly a customer expects, compliant to the needs of the sector, understanding the degree of customisation and being able to implement everything that is required yet maintain global standards is what is the need of the hour.
What are some of the trends shaping tomorrow's cold chain market?
There are a number of trends emerging in the market. The first is to ensure that the intervention of technology becomes a core differentiator to give you the ability and control required to address most of the painpoints in the industry. Very simply speaking, if we look at the Internet of Things and data science, how can we ensure that sensors on a truck will be able to relay real-time information so that there is absolute visibility and traceability to a product? Secondly, how can we ensure that our drivers are safe behind the wheel and there is driver behaviour that can be controlled through on-board diagnostics? So, definitely there is a lot to do with technology that will be able to support this. Also, it is a way to ensure that we have a robust standard in place for transportation in the country. Despite the fact that there are stringent standards everywhere in the globe, India is yet to comply to one robust standard regulation that would be adhered to.
The focus now is more in terms of end-to-end temperature control for cold chain products. This is particularly used and specified wherever there is a need for crossovers to happen. Apart from this, there are also certain policy trends which even the government is supporting despite the industry being extremely fragmented and unorganised; there are now many schemes being announced which would enable intermediaries to be removed and the farmer to get a better price for his produce thereby also reducing the issue of multiple handling. So there are agro-processing clusters under the Pradhan Mantri Kisan Sampada Yojana which creates modern infrastructure. There are also many large scale state government projects and mega food park projects that will link agricultural production to the market. So the ability for a closer and quicker turnaround time in terms of farm to fork is now achievable.
How is DHL SmarTrucking looking to plug the inefficiencies in the cold chain market?
Primarily, DHL SmarTrucking is focussed on providing the best trucking solutions and being able to do this with leading and fastest transit times, bringing in the element of high reliability, a lot of convenience and ease of use to our customers and ensuring that end-to-end visibility and temperature-control capabilities are available in real-time. We have used technology to our advantage having complete access to a lot of global standards.We ensure that we function with automated solutions; we use IoT enabled real time temperature control tracking. We have information and alerts systems and updates which are sent regularly to our customers so that they have absolute visibility. In terms of transit times, we do this by offering a 95 percent guaranteed ontime delivery whereby we have reduced the transit time, which is the industrial standard by 30-50 percent.
We brought in two driver relay models to ensure that we guarantee quick transit time so that the life cycle of the consignment in transit is reduced and we enable to reach every consignment on time. We are also ensuring that we use the capabilities of technology as well as improvised customisation that various sectors that our customers belong to are understood clearly. The expectations are set and defined and we have very clear SLAs (service level agreements) in terms of our delivery of service capabilities. There is a lot of tweaking that is expected from various sectors. To give you a small example, if we were to deliver icecreams, there would be the accuracy of not just delivering the icecreams within the correct product temperature but in ensuring the count and the safe return of the crates that would be reloaded again for fresh icecream deliveries. All of this is now being done through technology and ensuring that the customer has absolute satisfaction in terms of any tweaking of process that he would like to set for his products.
What is it that sets DHL SmarTrucking apart from its competitors?
It is a highly competitive market. Many sectors are changing the way they operate and they want to stay ahead of the game. It is necessary for us to keep on finding innovative ways to differentiate our offerings to our customers. We help the customer unlock value by supporting their business vision and enabling them to concretise on their core competency. One for sure is that we offer the fastest transit time. We have helped reduce transit time by 50 percent. We also have the added advantage of being backed by the world's leading logistics company. We are also aptly supported by a globally skilled and knowledgeable team so we are able to leverage and enhance our offerings to our customers. All of this makes a huge difference to our customers.
It has been very encouraging to see how our customers have clubbed onto our services just within 10 months of us commencing our operations. We have signed up a large number of customers who are currently using us. We are definitely looking ahead very positively.