India reaches export target of $400 billion nine days ahead of schedule
While the April-December period figure stood at about $300 billion, India reached its highest ever goods export target of $400 billion on March 23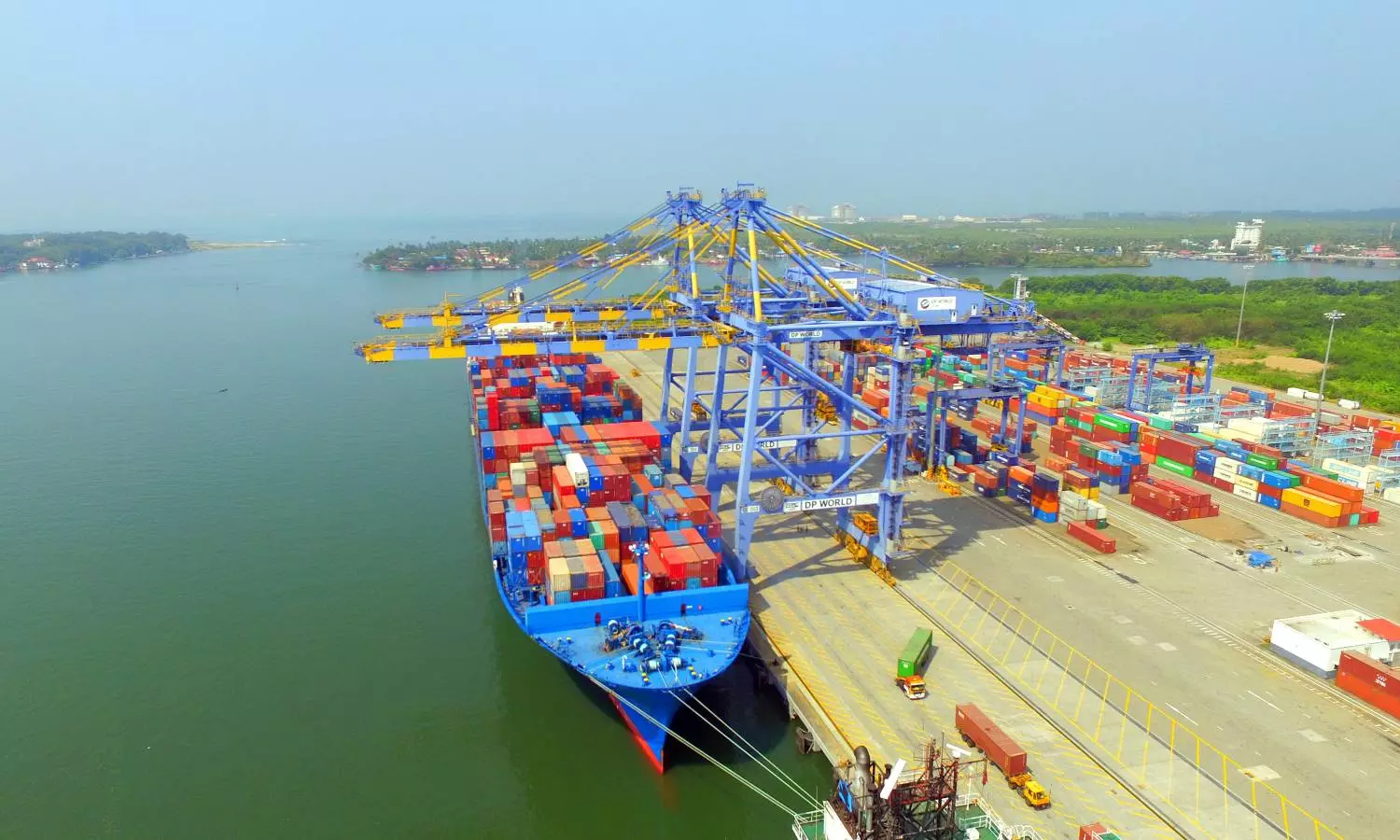 Earlier this week saw India achieve its goods export target of $400 billion nine days ahead of schedule. "India set an ambitious target of $400 billion of goods exports and achieves this target for the first time ever. I congratulate our farmers, weavers, MSMEs, manufacturers, exporters for this success. This is a key milestone in our Aatmanirbhar Bharat journey," Prime Minister Narendra Modi tweeted on Wednesday.
For the current financial year, India had set a $650 billion exports target. Out of $650 billion, the target for services exports was $250 billion. While replying to a question in the Lok Sabha in February, commerce and industry minister Piyush Goyal had said, "For the 10th month in a row, April 2021 to January 2022, India has posted over USD 30 billion of exports. It is a record, we have already crossed USD 334 billion of exports which is more than the highest ever that India has done in a full 12 months period. We are well on track to achieve USD 400 billion of exports."
As per the figures released by India's Ministry of Commerce on March 14th this year, India's merchandise exports had stood at USD $374.81 billion in the April to February 2021-22 period while they were at USD 256.55 billion in April to February 2020-21 period registering a growth of 46.09%.
Speaking to ITLN about the development, Dr. Ajay Sahai, the DG & CEO of Federation of Indian Export Organisations (FIEO) said, "One of the initiatives that helped to reach this goal is the PM Narendra Modi addressing the nation and then asking the embassies, the government export promotion councils and other organizations not to work in silos but put a concerted and coordinated strategy. I think the ecosystem which was provided for exports has been extremely beneficial. The cost of the credit was addressed by providing Interest Equalisation Scheme for exports. The full rebate of taxes and duties has happened through the introduction of the new scheme of RoDTEP(Remission of Duties and Taxes on Export products) or RoSCTL(Rebate of State and Central Levies and Taxes) for the textile/garment sector. A lot of focus has come via marketing through virtual shows during the pandemic. As an organization, FIEO has organized more than 100 virtual shows to showcase Indian products."
Sahai mentioned that the recent export growth has been diversified and stemming both from the employment-intensive sectors like gems and jewelry, textile, leather, and handicrafts as well as the sunrise sectors like electronics, pharma, and petroleum sector.
"Now we are at a stage where we can build on this growth because we are going for very aggressive engagement through FTA's and CECA (Comprehensive Economic Cooperation Agreement) and CEPA (Comprehensive Economic Partnership Agreement) with several partner countries. We have frozen one with UAE and now we are working with the UK, Austria, and Canada this year and probably the EU, SACO (Swedish Confederation of Professional Associations), GCC(Gulf Cooperation Council) next year. These will definitely provide much more market access. We will soon get results coming in from the PLI scheme(Production Linked Incentive Scheme) also. So far we have seen its outcomes only in the mobile sector but better outcomes are expected in the electronic sector, pharma, and the Indian API sector. While additional incremental production may be channelized to push our exports, so the bigger challenge will be to build on this high base," he added.
Speaking on the container shortages and supply chain snags faced by the world, Sahai cautioned that the situation may likely continue owing to the ongoing Ukraine-Russia crisis and the Omicron surge in China and that India will be foraying into container manufacturing in a big way.