BVC Logistics facilitates India's first shipment to UAE under CEPA
In Feb 2022, India and UAE signed the CEPA aimed at boosting trade to $100 billion over the next five years.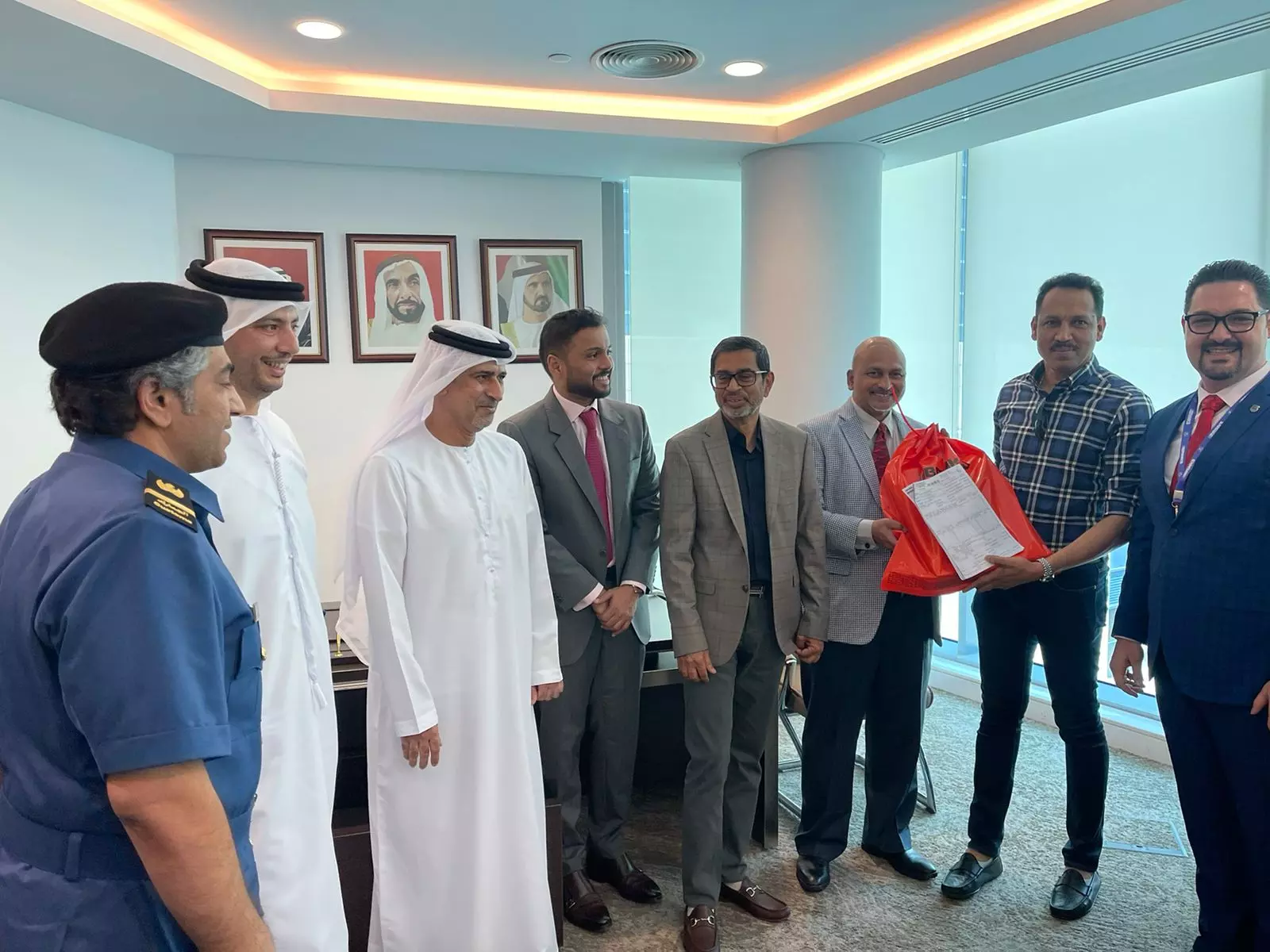 BVC Logistics delivered the first of 3 consignments from New Delhi to Dubai which will be getting zero duty access to the UAE market under the Comprehensive Economic Partnership Agreement (CEPA) which was flagged off amidst much fan-fare by commerce secretary B.V.R Subrahmanyam and other dignitaries in New Delhi.

The consignment was handed over to representatives of Malabar Gold and Diamonds by Khalfan Al Kaeibi, head of customs, Dubai Airport Free Zone Authority.
In February 2022, India and UAE signed the CEPA aimed at boosting the merchandise trade between the two countries to $100 billion over next five years and it came to force on May 1, 2022.
Back then, minister of state for foreign trade, Piyush Goyal noted that major sectors like gems and jewellery, textiles, leather, footwear, furniture, agriculture and food products, plastics, engineering goods, pharmaceuticals, medical devices, sports goods etc. will benefit from this deal and create large scale employment.
Bhavik Chinai, Group CEO, BVC Logistics said, "We're delighted to be the facilitators of a historic consignment shipped from New Delhi to Dubai as part of the CEPA for our client Malabar Gold and Diamonds. Our heartiest congratulations to our industry and the Government of India for its successful execution of this policy. Team BVC is creating customised secure logistics solutions for businesses of all sizes to leverage this policy!"
The India- UAE CEPA comes into force at the most opportune time for the Indian Gems & Jewellery industry as it looks to bounce back after 2 years of the pandemic and it's after effects. The CEPA will support the Gems and Jewellery industry to increase bilateral trade between UAE and India to the tune of $10 billion annually. The Indian Gems and Jewellery industry looks to positively reach its target of $52 Billion with the UAE by March 2023. The CEPA with UAE will
help boost India's overall exports to the Gulf region and is a significant step to achieve the $5 trillion economy vision.