FROM MAGAZINE: Toxic slowdown in auto sector, EVs to disrupt the market
When festive season sales failed to cheer the auto industry, logistics providers have taken it as an opportunity to utilise this period to create value by streamlining their operations. With the Indian government's ambitious plans of shifting the focus to electric vehicles by 2023, logistics providers are upgrading their capabilities to handle the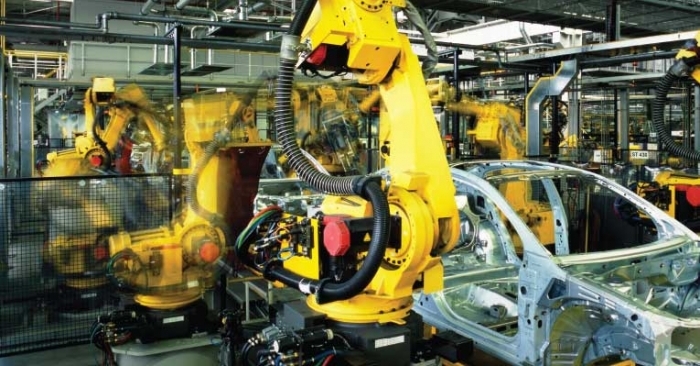 When festive season sales failed to cheer the auto industry, logistics providers have taken it as an opportunity to utilise this period to create value by streamlining their operations. With the Indian government's ambitious plans of shifting the focus to electric vehicles by 2023, logistics providers are upgrading their capabilities to handle the complex auto parts and developing technology to track the entire supply chain journey.
The Indian automotive sector which has been impacted due to factors like high GST rates, farm distress, stagnant wages, and liquidity constraints, has nosedived for the 10th month in a row in August. In the wake of this, the Society of Indian Automobile Manufacturers (SIAM) urged the government to come out with an integrated incentive-based scrappage policy covering all segments of the auto industry.
In the association statement, Rajan Wadhera, president, SIAM and president - automotive sector of Mahindra & Mahindra, said, "The sales report coming out from various companies for the month of August 2019 has been very dismal with over 30 percent erosion of sales for passenger vehicles. The commercial vehicle and two-wheeler sales are also significantly negative indicating that the market has still not responded to the various measures initiated by the finance minister in July."
He further noted that the government has to consider reducing the goods and services tax (GST) rates from 28 to 18 percent which would significantly reduce the cost of vehicles and in turn create demand. However, Finance Minister Nirmala Sitharaman made no mention of any rate cuts in the auto sector during the 37th GST Council meeting held on September 20.
The continuing consumption slowdown prompted many auto shippers such as Ashok Leyland, Maruti, Tata Motors, Mahindra & Mahindra, and Honda Motorcycle, among others to suspend production at their units in the past several months.
When such gloomy numbers have polluted the business of auto manufacturers, it is evident that auto logistics providers will equally pay price for this slump. "We are closely linked to the fortunes of auto manufacturers. Close to 50-60 percent of our revenue stream is from the auto OEMs/component manufacturers. Therefore, the sales slump and production drop will affect the business in both the transportation and warehousing business. However, given our philosophy of lean management we are utilising this period as an opportunity to create value by eliminating waste, streamlining the operations and engaging our teams in improvement projects on cost, quality, and delivery," cites R Shankar, CEO, TVS Supply Chain Solutions Limited (TVS SCS).
On the other hand, PrimaDollar, a player in global trade finance believes that the Indian auto industry is a promising one. Tim Nicolle, founder and CEO, PrimaDollar notes, "We have clients in this sector and they seem to be maintaining their position. Our clients are importing raw materials, manufacturing and then exporting finished products, so they are not exposed directly to the domestic auto market. The auto supply chain offers interesting opportunities for export volumes and increasing margin pressures internationally, which means that working capital products can be used by auto-part exporters to improve their pricing without affecting their cash flow."
PrimaDollar primarily targets mid- and large-cap corporate clients who are looking for low cost and collateral-free liquidity in support of their international exports. India is a major market for the company and is building a multibillion-dollar global platform in trade finance across varied sectors.
Meanwhile, in September this year, the government announced the injecting of Rs 40,000 crore on subsidies and benefits for electric vehicles (EVs). This move is expected to benefit micro, small and medium enterprises (MSMEs) which are involved in the manufacturing of lithium ion batteries and automobile parts. A scheme is being drafted by the cabinet under 'Make in India', where the government also intends to lower dependence on China for EVs. The plan will be implemented alongside the Faster Adoption and Manufacturing of Electric Vehicles (FAME) scheme.
At the same time, price factor, charging infrastructure, and range anxiety among customers are the primary concerns to be sorted out by the government to make the EVs running.
Seeking to tap the opportunity, China's SUV maker, Great Wall Motors (EV manufacturer), has registered an Indian subsidiary - Haval Motor India and is planning to invest close to Rs 7,000 crore in the country, even as the market is going through one of its worst slowdowns.
Shankar says, "Electric vehicle usage is bound to increase in the coming years with changing customer preferences and thrust given by the government in adoption of EVs. Most companies are still in the early stages of development with prototypes and feasibility testing of the vehicles. We are constantly in touch with our customers for opportunities to appropriately bring in the capabilities for transporting newer auto components. The agile nature of our business will enable to manage this seamlessly for our customers."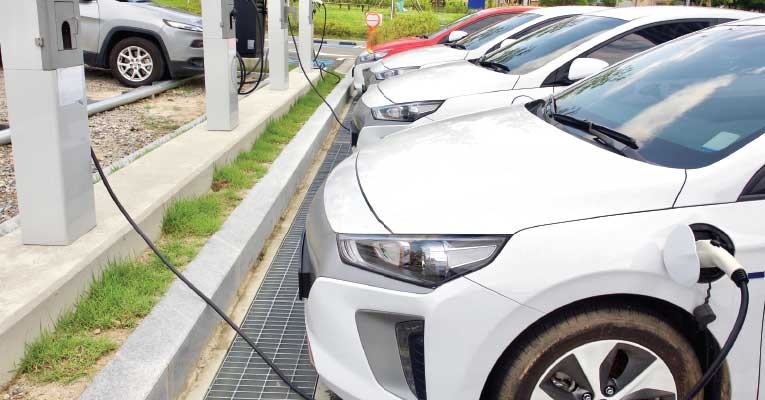 As India is making inroads for adopting BSVI norms by April 2020, logistics service providers have developed their capabilities in handling new engines, which are costly and require special care while handling. Shankar states, "We do transport engines for some of our customers. Engine transportation certainly requires care and we have the expertise to manage this as we understand the nuances of engine transportation. Our packaging division with a focus on customer centric design solutions ensures defect free transportation by leveraging technology to maintain quality service levels."
TVS SCS uses technology extensively in its core operations to bring value additions in the form of efficiency, end-to-end transparency and cost savings. For transportation, the company leverages its track & trace and smart control tower to monitor the trucks. Apart from that, it uses radio frequency identification (RFID) and internet of things (IoT) for returnable packaging. For tracking within the warehouses, it uses in-house WMS software Msys and Trace technology from receiving to storing, retrieving and dispatch of the goods for effective and optimised warehouse management.
At the same time, road infrastructure has been rapidly improving in the last two decades. With the advent of GST and e-way bills, transactions have become easier and the transit times have reduced. This has been enabling the service providers' to use appropriate technology for enhancing visibility across the supply chain. "We also work proactively with CII, other industry bodies and with the government agencies in identifying areas which will help in removing the infrastructure bottlenecks bring in standardisation and ensure seamless flow of goods across the length and breadth of the country and also eliminating waste across the supply chain. This will help the country reduce the overall logistics cost to GDP," says Shankar.
The automobile industry is taking a leap in its manufacturing and technological capability towards electric mobility to meet the government's ambitious plans of shifting to the usage of electric vehicles by 2023.
This story was originally published in Indian Transport & Logistics News' November - December 2019 issue.