TOPSGRUP eyes on consolidating its position in logistics sector
The logistics space in India is witnessing a lot of action in the recent times with the government's favorable policies and the latest advent of technologies. Amid the cut throat competition, it is the interplay of infrastructure and technologies that will decide the fate of the new players.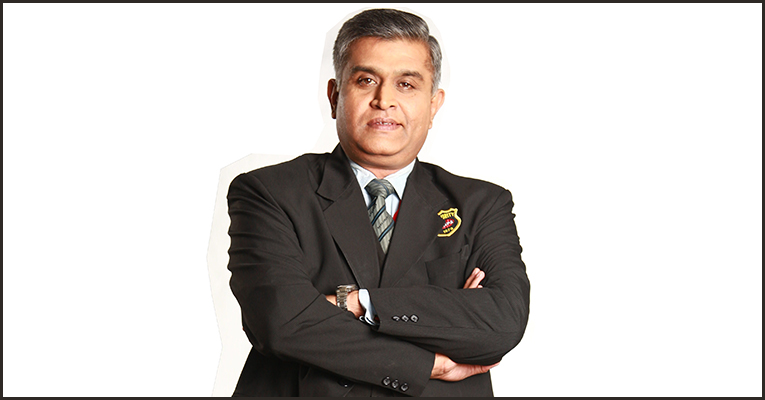 The logistics space in India is witnessing a lot of action in the recent times with the government's favorable policies and the latest advent of technologies. Amid the cut throat competition, it is the interplay of infrastructure and technologies that will decide the fate of the new players. TOPSGRUP, which has been a known security service solution provider, is one of the latest newcomer to venture into the logistics business, betting big on its already established delivery infrastructure across the country. In an exclusive interview with Indian Transport & Logistics News, Ramesh Iyer, Vice Chairperson, TOPSGRUP speaks to Shreya Bhattacharya on the company's strategy to become an influential market player in the new field.

What are the factors that have persuaded Topsgrup to venture into the logistics business?
If you look at logistics business and compare it with our kind of business, there are lots of similarities in the two. In fact a lot of people from the logistics business have also migrated into our business. The top management of our company is ex logistics people. I myself am ex-UPS, there are lot of colleagues who are from Fedex, DHL and similar companies. There are lots of similarities between the two businesses. Both are service oriented and basically man power sensitive businesses, it depends on the manpower. Both are fast paced businesses, when I say fast paced businesses, I mean the reaction time to solve the customer's issue is very short, you always have to be very fleet footed. The kind of documentation you do here are very similar. There the business is all controlled by something called 'ConNote'. Here everything is controlled by something called 'Attendance Sheet'. Traditionally if you look at the businesses we have been into, those are always been low on capex and high on working capital and that completely suited the kind of profile we wanted to look at. We provided security to companies like Flipkart and Amazon and then we realized this is one business in which we can get into. Most of the e-commerce companies' logistics is basically their life line because what they are providing is only a market place, at the end of the day it is the deliveries, which becomes very crucial. We thought it's a logical extension to get into logistics. So if you see the progression, the way we've got into it like with the e-commerce business, we started up with security, then we got into staffing solutions where they wanted true collared workers to do the deliveries. Once we got into that then we realized that why don't we take on the productivity on ourselves and deliver it to our customer. So that's how we ventured into logistics.

How much business has the new vertical gained since its inception?
Effectively it's been a six month traction. Logistics is really doing very well. We have got all the big daddies of e-commerce business with us now. We provide the first mile, middle mile and also the last mile deliveries.

How many warehouses do you currently have?
If you look at TOPSGRUP, we already had centres with us and we opened the management centres for logistics at that point. So overall, if you see we have got almost close to 250 centres with us across the country. We don't need large warehouses, these are not dedicated and customized sort of warehouses. Packages keep coming and moving. These are fast moving items. So we don't need to keep any inventories. Goods will just come, they will get processed and sorted and then they will move out for deliveries. So in most of the warehouses, we just need 250-300 square feet odd space for just moving and sorting processes and we serve about 30,000 pin-codes from here. So there is almost 75,000 square feet of space that we are talking about.

What is the firm's expected revenue from all sectors in logistics?
I think, we will do almost about Rs 150 crore business in the first year of operation. We expect it to grow at least in the initial years for about 100 percent and then stabilise.

At a time when so many start ups are mushrooming in the logistics sector, what sets you apart from other players in the market?
I have seen a lot of start ups. Some of them have been started by kids just coming out of the colleges and getting venture capital to invest. But for some reason or the other, I don't think that they have succeeded so much or else they are struggling to succeed. The basic reason I think is, when you get into logistics, the primary objective is to make sure that you create infrastructure to deliver the packages because that is the prime objective and while doing so there is a certain amount of investment that you need to make for the tracking system, to make sure that the package is intact. The tracking system is integrated or synced with the customers. These are some of the primary requirements in the logistics business, but when you try to make IT as the primary responsibility and distribution as the secondary, then you will end up doing all your investments into something important but not as important as the delivery. When it comes to actually doing deliveries, you run out of steam. Then the companies are never profitable and they struggle to meet two ends. As long as the funds keep coming in they think it's ok. I think in a business for some point of time, except for the initial gestation period, the outlook should always be to make sure that the business is sustained and starts making money. If it doesn't then you can't sustain for a long time and I think the investors will also not be so much focused on investing in businesses which doesn't make money.

So, our objective has been very different. We already had infrastructure for carrying out the deliveries, and we had 80 odd centres for that. We have got much more centres than any other company can claim today in this kind of a business. We set up our delivery infrastructure to make sure that the distribution is seamless and is taken care of. Of course we invested money into the IT systems for tracking purposes and all. Fortunately we already had an IT network which was already built, we just needed to customize it from a logistics standpoint, which we did. Without much incremental cost we got the whole thing set up. So the business has started making money for us so we are not pumping any money into the business. We have already achieved the breakeven point and we have gone beyond that now and I think additional growth will only help us consolidate our position. We are basically looking at investment in TOPSGRUP level but not for logistics business. They are for multiple objectives. We do not need to invest any money for logistics as we are generating enough surpluses ourselves internally.

What are your future expansion plans?
The business model that we are practicing for logistics, we will continue to stay put on that for atleast 4-5 years. We are not getting into such business model which requires very high capex investments. If you look at our entire business model, whichever business we have gone into, they are all low on capex and high on working capital and we would like to stay put on that course. We don't want to get into high end logistics, which involves a lot of investment so don't envisage any major changes in the logistics business. There are a lot of e-commerce companies consolidating today, retail chains are getting into ecommerce distribution system so that will only help us consolidate our position.