FROM MAGAZINE - The right balance between time & temperature
With India becoming one of the fastest growing perishables and pharma export market, the logistics industry looks to explore its amazing potential. Th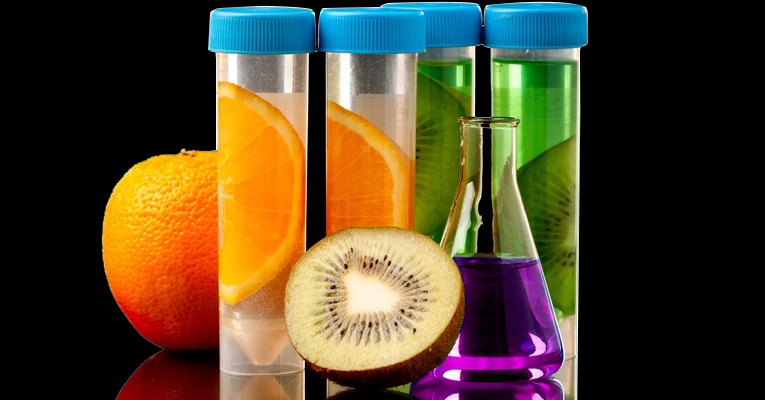 With India becoming one of the fastest growing perishables and pharma export market, the logistics industry looks to explore its amazing potential. The stakeholders will have to continuously adapt to the unique requirements of these time and temperature sensitive products and come up with the most tailored solutions to make it a win-win situation for all.
Shreya Bhattacharya
At Air Cargo India 2018 – the most popular international air freight industry exhibition and conference, pharmaceuticals, without a doubt, was the top commodity that every logistics player was interested in. The reason is quite clear- firstly, it is one of the highest value shipments because of time criticality and temperature sensitivity, secondly India is easily the largest provider of generic medicines globally by volume today.
According to a recent report by ASSOCHAM, Indian pharmaceutical exports are likely to touch $20 billion by 2020 from the current level of around $16.5 billion, registering a compounded annual growth rate (CAGR) of about 30 percent. Also, Indian pharmaceutical sector is expected to register a growth of about 16 percent in 2018 and is likely to touch $55 billion by 2020 from the current level of $28 billion, reveals the joint study of ASSOCHAM and UL India.
Pharmaceutical goods shipped by air are indisputably valuable and, in most cases, require very specific handling and storage conditions. Customers are increasingly demanding risk lane assessments and categorising carriers' services with standard criteria. Tracking devices and real time information is mostly a prerequisite, driven by the compulsion of maintaining temperature. Naturally, the logistics players at the event were keen on understanding the requirements of the shippers and showcased their tailor-made offerings for pharma transportation.
Hyderabad, Mumbai, Bangalore and Ahmedabad are topographically the major pharmaceutical centers in India, where most of the drug manufacturing companies are based. Airports in these regions have initiated quite a few infrastructural changes to facilitate an unbroken cool chain and propel growth in their own businesses, in this backdrop. "Hyderabad is the pharma hub of the country. All major pharma producers are located here and there are more coming. In 2010, we launched the Pharma Zone, which is a dedicated pharma terminal from truck dock to air dock, we have temperature control movements and are planning to expand it. We have also got a large tunneled ULD X-ray now, which allows you to screen the entire pallets without breaking them and maintaining the temperature integrity. The pharma sector itself has grown tremendously and Hyderabad, right at the forefront, has offered connectivity.Today we are doing close to 1000 wide body freighters to international destinations a year fed by the peripheral markets for pharma. Pharma thus has been the main growth driver for us," said Hemanth DP, chief operating officer – aerocommercial, GMR Hyderabad International Airport.
Meanwhile, the Mumbai International Airport Limited (MIAL), is also bringing significant developments in infrastructure, processes and facilities. The airport is developing a dedicated pharmaceutical facility by converting the existing export perishable terminal to exclusive pharmaceutical terminal. This will accommodate more pharmaceutical loose cargo and additional 100 built ULDs, taking the overall pharmaceutical handling capacity to 450,000 tonnes. In the latest, Manoj Singh, the senior vice president-Head Cargo, Mumbai International Airport- GVK, informs that MIAL is working on a prototype to the much expensive cool dollies which is expected to go live by March end. "It will be a game changer for moving export cargo from India. Pharma handling at MIAL grew by 21 percent in 2017. The pharma centre at MIAL will be IATA CEIV certified by mid-March." IATA CEIV certification helps mitigate the risk in pharma handling.
However, when we talk about cool dollies and unbroken cool chain, it's not just pharma that requires all the attention, but perishables which needs special care. Indian growers have contributed to the world food basket for years and the recent budget wherein the government has indicated its ambitions to take agri-exports from $30 billion to $100 billion seems to be in complete sync with the growers' growing aspirations. Even today India is the world's largest producer of milk and the second largest producer of fruits and vegetables. The shippers now look to the logistics industry as an influential partner in their success story and demand similar attention that pharmaceuticals receive.
"Perishables have always been regarded as not the preferred cargo. So, I want to change that mindset. It's important that we understand that perishables is as attractive for airlines as any other cargo segment. It is very high density, high loads and with lots of consistency as a cargo. We can be a very preferred freight for the airline industry. Also, we as an industry have to gear up because I think airlines have reset their ways of working and standardising weights and dimensions can further ensure consistency in handling of the cargo," says Kaushal Khakhar, CEO, Kay Bee Exports- an Indian fresh produce export company that exports a wide range of fruits and vegetables worldwide amounting to 6000 tonnes of air freight per year.
"Sea-cargo has factory stuffing, so the cold chain is uninterrupted, the cargo is loaded in a reefer container at the factory, and it goes in the cold chain right till the customer. It does not happen in the air cargo because there is break of cold chain at the terminals. And whatever you say it is not as rigid as a proper cold chain in proper cold store. So factory stuffing of air unit would be what we would look forward," Kaushal further adds.
Kaushal also expressed concern over the D-6 rule (Departure minus 6 hours) that exists at the airports and demanded more sensitivity from the airports in the matter. "It's too early for products for which cool chains are required. We need to try and build more capacity at the terminals at all the exit ports of India. So more capacity will allow much faster handling," he said.
According to a study, India wastes 40 percent all harvested agricultural produce due to failed cold chain transits, poor warehouse conditions and traffic delays. With the departure minus 6 hours rule being already there, any more delays in the transportation is a matter of serious concern for agri-exporters. "When we are compared with general cargo and perishables, we get the last priority. Unlike general cargo or pharma, we cannot hold back our cargo. If harvested, we have to pack the cargo and ship it. At times we don't get space so either the produce gets spoiled or we have to pay the premium amount to the carriers and take the space," explains Karan Mange, deputy manager, freight forwarding, Kay Bee Exports. However, he also points out that there are few carriers who wish to market perishables so they easily get bookings.
Finally, Kaushal concludes by saying that airlines have continued to add to their technological strengths and the terminals are also definitely improving but they need to happen as soon as possible. He hoped for more and more airlines to appreciate perishables and distinguish it from other cargo handling.
So how exactly are the airports and airlines taking note of these problems when the volumes of perishables and pharma continue to grow persistently?
"The snowballing demand for perishables and the growth in e-commerce for perishables has led to an increased demand for efficient warehousing for temperature-sensitive products. To keep up with this demand, AISATS has established India's first integrated on-airport perishable cargo handling centre, the AISATS COOLPORT at Kempegowda International Airport in Bengaluru. Since the start of trial operations in October 2016, the AISATS COOLPORT has handled 21,303 metric tonnes of international cargo, inclusive of export and import. Of the total volume handled, fruits & vegetables account for approximately 75 percent, pharmaceuticals and flowers account for approximately 15 percent and 5 percent respectively, and 5 percent account for miscellaneous temperature-sensitive cargo," says Mike Chew, CEO, AISATS.
He further says, "To overcome the challenges of perishables handling within the air cargo sector, AISATS COOLPORT provides comprehensive cold chain solutions, right from the acceptance of cargo till its loading on to the aircraft. Moreover, it offers customised warehousing and packaging solutions to its customers, depending on the type of the product. To facilitate the cargo movement through the warehouse, AISATS uses e-Freight information technology solutions and also uses its very own 'AISATS Cargo App' for hassle-free cargo tracking."
As far as pharma is concerned, AISATS provides specialized handling services such as separate X-Ray screenings to avoid cross contamination and dedicated storage for pharmaceuticals at the AISATS COOLPORT to cater to the burgeoning demand. "With the AISATS COOLPORT witnessing a 95 percent year-on-year growth in pharmaceutical handling since its inception, this dedicated center is equipped to handle 40,000 MT of temperature-sensitive cargo and has sufficient capacity to provide quality warehousing for pharmaceuticals in the next few years."
Also airlines like Saudia Cargo have maintained their focus on perishables as well as pharma in India. This was especially reflected during ACI 2018 when the operator designed its booth on the 'fly perishables & fly pharma' theme. Saudi Arabia is the fourth largest market in the world for Indian exports after China, US and the UAE. Major Indian exports to Saudi Arabia include fruits, vegetables, meat, fish, basmati rice, textiles and machinery, while imports include organic and inorganic chemicals, metal crap, leather, gold and oil. The airline has also recently chartered a full flight 747 of pharmaceuticals from India into Brasillia with the help of ECS Group, informed the Group CEO Adrien Thominet.
Among other major developments at the event, Mumbai based Penta Freight, a specialist service provider in Pharma and Chemicals logistics, has also become one of the newest member to join the industry initiative Pharma.Aero. The leading freight forwarder expects a rise in its business, post the agreement as exporters are getting increasingly open to companies that are more "compliance oriented".
While such infrastructural changes are boosting the pharma and perishable exports, manufacturers and producers are seeking more collaboration in the logistics industry's approach.
"The collaboration between shippers, airlines, airports, ground handlers, transporters and regulators has improved substantially. While there are several airports in India and Europe and some airports in the US that have cool chain storage facilities, there are several others in the US that do not have such facilities which makes generic pharmaceuticals logistics which moves in passive cool chain a high risk area," says Ryan Viegas - Head of Logistics - Asia Pacific - Teva Pharmaceuticals.
Although Viegas says that there has been an increasing awareness and understanding of the requirements of the pharmaceutical industry and sustained efforts by most stakeholders to hear the "voice of the shipper", there is much to be done.
"Firstly, we need to educate the general trade and pharma companies' distribution / logistics departments to take ownership of their product quality supply chain till it reaches the patient.
Secondly, we need regulation to monitor the domestic cool supply chain – we read "store in a cool and dry place" – what does that mean in terms of temperature? Thirdly, as already initiated by some companies, certain highly temperature sensitive products have temperature sensitive colour change strips on the packaging for doctors / patients to be aware that the product has not been maintained at the required temperature and could be harmful if consumed/ administered," explains Viegas.
Clearly, considering these parameters and hearing the "voice of the shipper" are most vital for pharma and perishables transportation. The logistics industry players will have to continue with industry collaborations and adoption of cold chain technology at all nodes of the supply chain to ensure a sustainable, time and temperature balanced logistics solution.