FROM MAGAZINE: The ecommerce rumble for logistics
Delivery times for ecommerce goods are getting ever shorter with the number of same day and one or two hour delivery services rising. This has had a knock on effect on customer expectations. End recipients are demanding greater flexibility as well as more delivery options, fitting around their lifestyles, rather than around the operational proces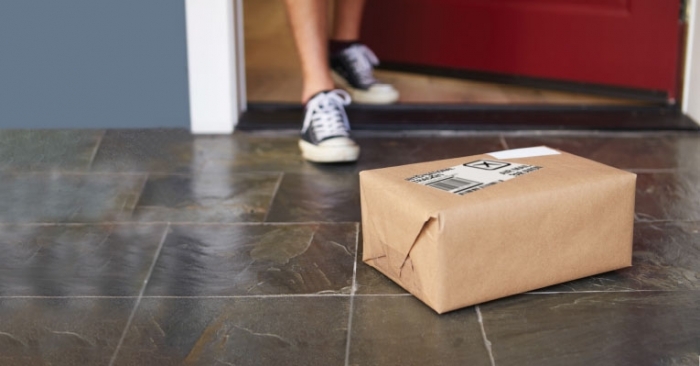 Delivery times for ecommerce goods are getting ever shorter with the number of same day and one or two hour delivery services rising. This has had a knock on effect on customer expectations. End recipients are demanding greater flexibility as well as more delivery options, fitting around their lifestyles, rather than around the operational processes of last mile delivery companies. With this, frequent peaks and troughs of demand have opened up many opportunities for ecommerce players and their logistics partners.
Surya Kannoth
Amazon's Prime Day sale which started as a sales promotion five years ago in the US has now become more than a big deal in the supply chain and logistics circles. In its third year in India, ahead of the big two-day shopping extravaganza (July 15-16), the ecommerce giant announced the expansion of its network of specialized fulfilment centers and delivery stations for large appliances and furniture. The company launched specialised fulfilment centers in two new cities - Patna and Guwahati, and added more storage capacity to its existing specialized FCs in New Delhi, Mumbai, Bengaluru, Hyderabad, Kolkata, Ludhiana, and Ahmedabad among other cities.
Amazon India now has a network of specialized fulfillment centers with close to 9 million cubic feet of storage space, an increase of close to 40 percent from December 2018. Amazon also increased its specialized delivery network from 60 to over 80 delivery stations this year. Expansion of this network is expected to ensure faster deliveries to close to 14,000 pin codes, increasing over two times from 2018. Customers from over 60 cities can now receive next day deliveries in these categories.
Kaveesh Chawla, director – category management, Amazon India said in a statement, "Our investments in infrastructure, installation services and sound finance options have led to changes in customer behavior and adoption of online shopping for large appliances and furniture. With this infrastructure addition, we want to extend scheduled and next day deliveries to more customers. We continue to be relentlessly focused on providing a superior experience for customers buying products in these categories."
India is going online in a big way, particularly on the back of the government's push for a digital economy. More people are buying online than they did two years ago, and digital payments have got a boost since demonetisation. Riding on the growth, thanks to increasing online transactons, cheaper internet and rising retail awareness in India, the logistics segment that supports ecommerce operations has been experiencing structural shifts.

Ecommerce and automation are continually blurring the lines between the retail sector and ecommerce marketplaces and leading to a transformation in supply chains as well as a rise in investments. It has also been catalyzing the retail goods movement and, as its direct result, serving as an enabler of new-age logistics infrastructure within the country.
To keep up with increasing demand from e-commerce channels and meet the expectations of consumers, companies are now investing in their warehouses and distribution centers and working on implementing advanced supply chain and logistics processes.
Recently, Embassy Group, an Indian real-estate developer partnered with Warburg Pincus, to build warehouses and industrial parks near eight big cities to store goods for retail giants like Amazon and Walmart, which owns home-grown shopping website Flipkart, as they seek a greater pie of the largely untapped market. Embassy's joint venture with Warburg, Embassy Industrial Parks, plans to spend $500 million over three years to develop such properties.
With the Ambanis planning to roll out its online shopping platform within 12-18 months, the competition is expected to intensify. Retailers would require large warehousing spaces across key growth centers to ensure fast, last-mile delivery of goods.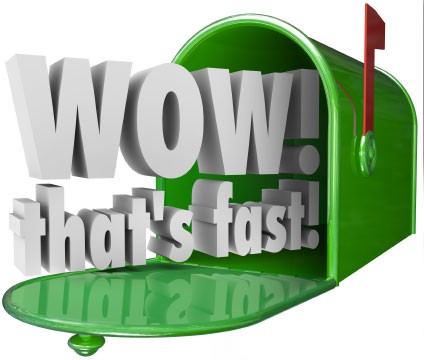 Meanwhile, Flipkart is expanding its logistics and warehouse facilities across three locations in the country and the investments into these will be in the excess of Rs 3,000 crore, reports suggest. The ecommerce company, owned by Walmart, plans to acquire around 300 acres of land in the National Capital Region, Karnataka and West Bengal to set up logistics and warehouse facilities.
According to a recent report published by US-based commercial real estate services and investment firm, CBRE, the overall absorption in the logistics sector in 2018 touched 24 million sq ft with the majority of the demand concentrated in Mumbai (23 percent), Delhi-NCR and Bengaluru (19 percent), followed by Chennai and Hyderabad accounting for about 14 percent and 12 percent respectively. Third-party logistics (3PL) and ecommerce drove demand during the year, contributing about 35 percent and 23 percent to the overall market respectively.
The report also stated that the ongoing trend of omnichannel retailing and supply chain development will continue and there will be a strong demand for modern industrial and logistics facilities in 2019. In these, ecommerce will be a key demand accelerator as the handling of online products takes up to three times more space than in conventional spaces.
Offline-online play for retail chains and online companies provides for a much broader interaction touch-points with customers. We have seen a series of new models that are being deployed such as 'shop & drop', 'brick to click', 'click to brick', 'Manless stores', 'Integrated buying', omni-channel, etc all with a target of upselling and gaining customers while keeping convenience at its very core. Companies are now pivoting their 'brick and mortar' stores to experience centres.
Investments pouring in
The ecommerce industry, which stood at $39 billion in 2017, is now forecasted to clock $120 billion by 2020 – experiencing a CAGR of 20.09 percent throughout the period. While some big e-commerce retailers have set-up their in-house logistics arms, others have made strategic investments in e-commerce logistics companies. In-house logistics arms help e-commerce retailers to run the logistics as per their business requirements, thus providing better control on the complete supply chain and resulting in better performance and customer experience. Foreseeing the growth that the sector holds, entrepreneurs have been entering the logistics industry with technology up their sleeve. A few of them are now established players to bet on lapping up significant investments.
Leading logistics players like Delhivery, for instance, services about 600 cities and 8,500 PINs in India. As of December 2018, the company had 12 fulfilment centres for B2C and B2B services and works with ecommerce companies such as Flipkart and Paytm. Earlier in February this year, Delhivery acquired the India business of Dubai-based logistics firm Aramex. In H1 2019, Delhivery raised the highest funding of $413 million from Fosun Group, SoftBank, and Carlyle.
Ecom Express, on the other hand, delivers to around 25,000 pin codes across 2,400 cities in India. It offers end-to-end logistics solutions such as reverse logistics, ecommerce network services, cross-border services (EXS) and ecommerce branded services. It also provides fulfillment solutions to its customers. The company's clients include Amazon, Flipkart and HomeShop18.
Alibaba-backed ExpressBees claims to serve more than 10,000 pin codes across India, with 53 hubs and about 1,300 service centres. It is an end-to-end e-commerce-focused logistics provider with services like first and last-mile delivery and reverse logistics with facilities, such as real-time tracking, multiple payment collection and processing options. Its clients include online retailers such as Snapdeal, Paytm and Flipkart. In February this year, this Pune-based ecommerce logistics provider raised $4.9 million from Mumbai-based venture debt and speciality lending company InnoVen Capital.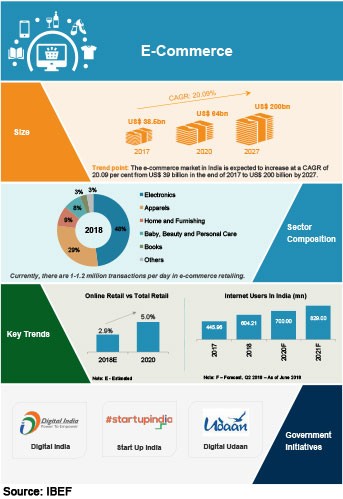 Beyond e-commerce logistics, it is the market for long-haul logistics to maximise efficiency for underutilized trucks and optimising time and cost for shippers, that has Blackbuck and Gurugram-based Rivigo among top players. Rivigo recently raised $65 million in its ongoing series E-round led by existing investors Warburg Pincus and SAIF Partners while Blackbuck raised has raised $150 million in its Series D round Goldman Sachs Investment Partners and venture capital firm Accel.
Banking on technology
Though technology-led change can be a hard-sell in the dusty, fragmented space of logistics, new technologies such as augmented reality and advanced robotics are the key to reducing costs and ensuring the competitiveness of the company and satisfaction of the customer. Companies that fail to keep up with logistics trends risk losing competitive advantage and falling out of favor with consumers. The continued rapid growth in e-commerce markets demands an equally rapid and innovative response from transport and logistics businesses.
For instance, AI-backed supply chain optimisation startup Locus.sh helps tech-based enterprises to manage their deliveries. It offers features like automated smart dispatches, tracking, fleet visualisation, proprietary geocoder and proprietary route deviation engine. Locus with its dynamic route optimization allows routes to be changed daily without human intervention depending on the density of orders from different destinations on a particular day. Locus' claims that for its client Big Basket, it has helped deliver 10 million orders with an accuracy of 99.9 percent. For its other client 1mg, an online pharmacy, Locus has helped boost number of deliveries from 15-16 packets per delivery per day to about 35-40 packets. Apart from Big Basket and 1mg, Locus works with FMCG biggie Hindustan Unilever to help streamline routes for lakhs of distributors who supply from the company's warehouses to local kirana stores.
Impact of new FDI regulations on eCommerce
India's revised policy on FDI in ecommerce mandates online marketplaces including Amazon and Flipkart from stocking a quarter or 25 per cent of their inventory from a single vendor. The new regulations also prevent exclusive marketing deals with select vendors. The draft ecommerce policy announced in February 2019 covers cross-border data sharing, supply chain transparency, product authenticity, and last mile connectivity amongst others.
These changes are expected to have a dent on the sentiment of the e-commerce fraternity which may lead to a short slowdown in the demand. Nonetheless, ecommerce will remain to be a key demand driver for the logistics sector.

This story was originally published in Indian Transport & Logistics News' July - August 2019 issue.