TCI H1 net profit zooms on growth across divisions
While consolidated revenue from operations was up 38 percent to Rs 1,521 crore, net profit margin increased to 8.1 percent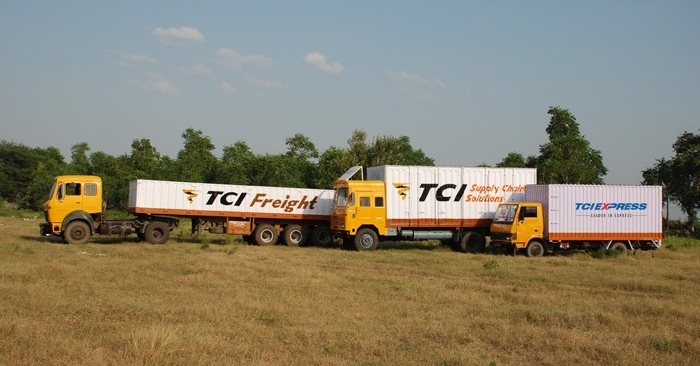 October 30, 2021: Transport Corporation of India (TCI), a leading supply chain and logistics solutions provider, nearly tripled consolidated net profit to Rs 124 crore for the first six months of the financial year 2022 compared to Rs 42 crore in H1FY21 on growth in all services and solutions.
"The demand for our coastal and rail multimodal end-to-end solutions witnessed momentum enabling customers to save on their carbon footprint," said Vineet Agarwal, managing director, TCI. "The last quarter, most of the industry sectors have reported growth resulting in good traction for all our services and solutions."
While consolidated revenue from operations was up 38 percent to 1,521 crore, the net profit margin increased to 8.1 percent compared to 3.8 percent in H1FY21.
"We see an upswing for 3PL and warehousing services as customers push for efficiencies and integrated single-window solutions across the value chain," Agarwal added.
The board of directors also announced an interim dividend of 100 percent (₹2 per equity share of face value of ₹2).
"We currently have a capex plan of ₹200 crore for FY22, which is going into the purchase of a ship, containers, railway rakes, trucks and warehousing assets," Agarwal added.
For the second quarter ended September 30, 2021, TCI reported consolidated revenue from operations of ₹825 crore, an increase of 18 percent, and net profit of ₹76 crore, more than double from ₹37 crore in Q2FY21.
Segment-wise, the freight division reported consolidated revenue from operations of ₹777 crore, up 32 percent, and supply chain solutions division reported revenue of ₹510 crore - an increase of 39 percent.

Speaking about industry growth drivers, Agarwal classified them as follows:

Consumer driven:
1. Increasing trends in online shopping & digital transactions
2. High degree of urbanisation
3. Product loyalty diminishing, putting pressure on supply chain

Customer driven:
1. Focus on core area of business: increased outsourcing
2. Rapid pace of technology adoption and automation
3. Demand for larger warehouses for safety stock
4. Increase in modern handling systems: pallets, conveyors
5. Shift towards alternative modes of transportation

Industry driven:
1. Logistics industry at $160 billion & very fragmented
2. Rapid changes with evolution of economy
3. National logistics policy giving positive direction

Regulatory & government initiatives:
1. Infrastructure push GATI SHAKTI, National Asset Monetization plan, BharatMala, SagarMala, Multimodal log. parks, Dedicated Freight Corridor
2. Boost to domestic supply chain, PLI, Atmanirbhar Bharat
3. GST, e-way bill and e-invoicing driven governance push and formalisation