Sustainability and profitability are not opposing forces in logistics
GoComet unites leaders from Tata Motors, Godrej, CEAT, Ashok Leyland, Borosil to talk about supply chain sustainability.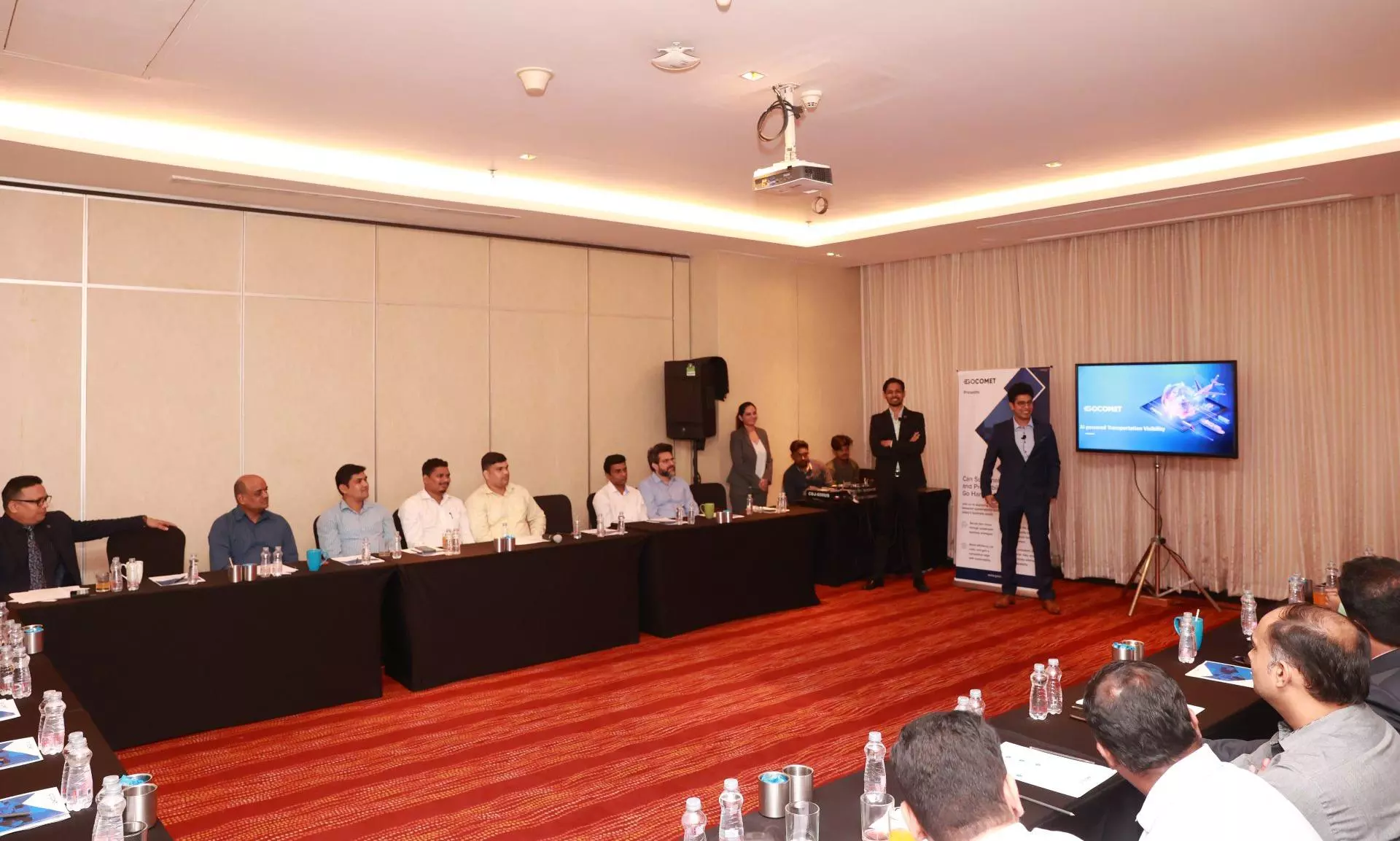 The AI powered supply chain visibility platform GoComet organized a round-table event together supply chain leaders Tata Motors, Raychem, HR Johnson, Ashok Leyland, CEAT, Camlin, Godrej, Borosil, Indofil, NEC, Interport Global, Synthite to talk about supply chain sustainability and green practices of today.
Chitransh Sahai, co-founder, GoComet. "Sustainability transcends borders, and India's multifaceted culture offers fresh perspectives to the global conversation". He emphasized the importance of regional context based innovation to define success
Pankaj Gaur, deputy general manager, Tata Motors, delivered the keynote address of the event. He emphasized on how Sustainability has evolved from a buzzword into a fundamental aspect of global business operations, data and AI to play a pivotal role in aiding profitable sustainability efforts, collaborative supply chains are vital for reducing waste and emissions, benefiting businesses, especially Indian SMEs.
"Sustainability and profitability are not opposing forces but mutually reinforcing. Solutions like GoComet's offerings are instrumental in promoting responsible business practices and sustainable growth," he said.
Vijay G., Deputy Manager (Supply Chain) from Ashok Leyland, and Julius Paul Gonsalves, AGM- International Logistics at Borosil Group emphasized the growing significance of sustainability in the logistics, supply chain, and EXIM industries. The consensus was that sustainability is no longer a peripheral consideration but a central element that should be woven into the fabric of these industries.
Rajshekhar Mudaliar, Manager Export Operations & Logistics, CEAT, highlighted the urgency of sustainability in India's booming logistics market, with a projected CAGR of 8.36% and a market size of $650.52 billion by 2028.
He added, "Sustainable practices not only reduces environmental impact but also cuts logistics costs by 20-25%, enhances brand reputation, and fosters customer loyalty, based on a study by the National Productivity Council (NPC)."
He delved into the tire industry, focusing on CEAT, addressing challenges in responsibly sourcing materials and improving distribution efficiency.
Rajshekar asked, "Can the industry transition from a linear supply chain model to a circular one, effectively reducing waste, while championing recycling and extending product life cycles?"