"Supply chains can start seeing ROIs immediately after implementing visibility platform"
Intugine Technologies CEO says, "We combine logistics and SCM expertise with IoT and data analytics to bring efficiency to Indian logistics."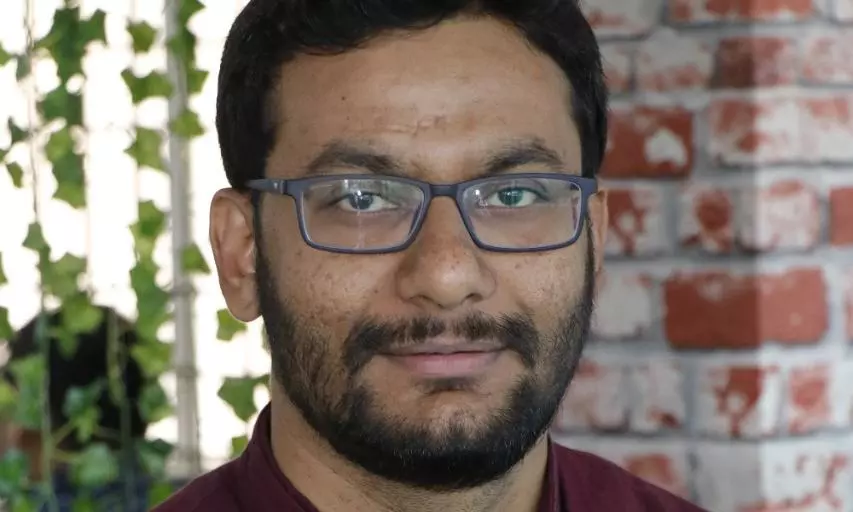 With many organisations looking at visibility as a starting point for optimizing logistics operations post-pandemic, Bengaluru-based SaaS company Intugine Technologies has been digitising the highly unorganised logistics space. Working with over 75 leading enterprise names, its CEO and co-founder Harshit Shrivastava speaks about how visibility can optimize and transform supply chains and enable faster, real-time, and hassle-free deliveries to customers.
What problems does Intugine Technologies solve to aid the logistics ecosystem?
Intugine combines its logistics and supply chain management expertise with IoT technologies and data analytics to bring efficiency and efficacy to the Indian logistics ecosystem.
Our flagship product is our robust multimodal platform that delivers visibility across FTL(Full Truckload), PTL (Partial Truckload), ocean, rail, and air shipments under a single screen. They also develop logistics-specific devices like smart locks, GPS trackers, and GSM trackers. We are further automating supply chains beyond visibility by helping customers place indents digitally, enabling in-plant tracking and dock management, auto-calculating freight payments, and providing electronic proof of delivery modules. Additionally, we help set up a control tower for clients to manage exceptions in real-time and enable faster and hassle-free deliveries for the clients.
How have these solutions helped your customers? Who are some of your customers?
Our solutions have helped our customers meet OTIFs(On-time-infull), gain real-time visibility of their shipments, and enabled back ordering of in-transit stock to ensure the distributor's ability to meet the retailer's demand. They have helped in improving inventory management, reducing the manual time spent tracking and tracing shipments, and streamlining dock operations. On deploying our solutions, our clients have benefitted from a reduction in chargebacks and penalties incurred for late deliveries and have reduced inventory carrying costs and safety stocks. Today Intugine works with 75+ global enterprise names like Signify, Flipkart, Mahindra Logistics, Titan, Diageo, Ultratech, and Kuehne Nagel.
What are some of the sectors and processes in companies where Intugine's solutions have been deployed?
We serve various industries ranging from manufacturers of CPG, automobiles, apparel, and building materials, to e-commerce and quick-commerce companies, and logistics service providers. We help them in processes like loading and unloading bay efficiency, reducing in-transit halts, delays, and thefts, digital verification of proof of deliveries, and freight reconciliation. In the short term, our solutions help companies increase their OTIF performance by reducing unwanted delays. We help them keep a tab on the time they have placed the truck to the time truck is unloaded at the destination, thereby managing the exceptions in real-time. In the long-term, we help them take critical business decisions by assessing their transporter performance, enabling them to find frequent defaulters, levy penalties on breaches, and change the business share if needed.
What are some of the more popular technologies being onboarded by companies to secure much-needed supply chain visibility? What kind of ROI do they see once deployed?
Supply chains can start seeing the ROIs immediately after implementing a visibility platform, but they can continue benefiting as their visibility coverage and capabilities expand. Some of these are:
• Improvement in OTIF compliance - as supply chains become more digitally savvy, they proactively identify at-riskloads to avoid delays and fines.
• Reduction in customer service costs- this is the most significant ROI of a visibility platform as it eliminates hours of manual coordination on calls with transporter, driver, and customer.
• Minimised dwell time and detention costs - it is highly costly for shippers to pay detention fees, but they can avoid this fine. Visibility platforms help to record and reduce disputes, resulting in measurable savings.
• Improvement in transporter contract negotiations - visibility to data about transporters' performance helps improve transporters' overall assessment and better ways to deal with future negotiations.
• Reduction in inventory carrying costs - most companies maintain safety stock that comes with its charges. Visibility of inbound shipments ETAs and identifying and accurately updating lead times can help mitigate inventory handling costs.
What are some changes in the supply chains of big and small Indian companies that have shifted in a big way post the pandemic?
Rapid technology adoption, automation of supply chain processes, and new purchasing behaviour have been observed in the post-pandemic world. A significant trend in e-commerce post-Covid-19 is the rise of Quick Commerce (popularly known as Q-Comm) companies. These new-age companies have multiple mother hubs from where goods are picked and transported to micro-stores. This mid-mile movement is crucial as it forms the backbone of these companies' last-mile delivery that meets consumers' quick demand and makes online shopping a boon. Gaining visibility of the incoming deliveries to these micro-stores helps companies ensure that their inventory is adequate to meet the need for the next day, and this is where Intugine assists q-comm companies by giving them visibility of their mid-mile logistics. Behind each 10-minute delivery you enjoy, thousands of vehicles work around the clock to fulfil your order. Any delay in the mid-mile caused by poor planning, under-optimized routes, or unforeseen movement exceptions would mean your favourite choco-chip ice cream is out of stock. So next time you get your groceries delivered in a jiffy, remember that we had something to do with it.
Does more visibility into its supply chains aid/help companies to move towards clean and green supply chains?
By analyzing movement across multiple modalities, one can estimate the most optimum and fuel-efficient transportation mix (rail, ocean, or truck) that will contribute the most and the least to emissions at both an aggregate and per-shipment level. A visibility platform that calculates your current emissions can help you create a concrete plan to achieve goals related to transportation-related emissions. Moreover, visibility allows one to deliver certified emission reports for all their transporters based on multiple factors, such as the vehicles used or the routes / Kms travelled.
Companies can also benchmark themselves against their peers using real-time and primary data. Higher quality of your data through a visibility platform means more accurately you can report emissions. Over and above this, a visibility platform can help eliminate empty miles, which heavily contribute to CO2 emissions. One can identify round-trip opportunities within their network by using visibility software, increasing truck utilization, and preventing another vehicle from doing the job.
Intugine has FASTag data to help customers get toll-based visibility across all toll plazas in the country. What are some trends that Intugine has gleaned from this data considering India's logistics cost of GDP ratio, compared to other nations?
With FASTag data, Intugine has 100% visibility capability for on-road tracking, has tracked over 50,000 trips, and has notified companies about 20,000+ issues concerning RC, NP, and Insurance expired vehicles from data acquired via Vahan and Sarathi integrations. Some other trends we have observed from implementing FASTag are:
• Indian trucks are 60% slower than trucks in other developed countries, increasing the overall TATs(Turnaround time) for every shipment.
• There are 2x times excess buffer inventories across the supply chain compared to developed markets
• 2.5X times slower transportation speed compared to developed markets
• Trucks were detained 4X more times than required for loading/unloading vehicles.
• 30%+ shipment delays resulting in loss of sales and poor CSAT(Customer Satisfaction).
This interview was originally published in Indian Transport & Logistics News' September - October 2022 issue.