ProcMart appoints Shashank Naharas as SVP Asia Pacific
Shashank will drive sales, business development, and key account management across all the geographies and verticals.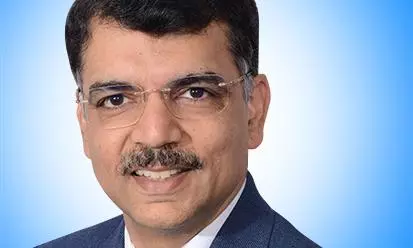 ProcMart, India's leading B2B e-commerce and supply chain firm, appoints Shashank Naharas as its senior vice president - Asia Pacific. With a successful career spanning over 25 years, Shashank will bring to the table, diverse leadership experiences across strategic planning, customer acquisition, development & retention, channel management, as well as, execution & networking.

In the course of his professional journey thus far, Shashank has held leadership positions across industry-leading corporations including Reliance Retail, Wal-Mart, Pepsi, PineLabs and ShopClues. During his stint at ShopClues as Head of the B2B Business, he developed their B2B Business and sourcing partners for the brand across metropolitan cities and grew the company's B2B vertical from scratch to a significant scale.
In his new role At ProcMart, Shashank will be responsible for developing business in India and overseas, building team and enhancing relationships with business leaders.
Shashank said, "I am thrilled to join ProcMart at a juncture when the Indian economy is experiencing a vital transformation in the procurement and supply chain sector. As ProcMart's business expands to more geographies, I am certain that my expertise across multiple facets of business development will further spur the brand's growth, revenue, and customer acquisition."
Anish Popli, founder & CEO, ProcMart, while welcoming Shashank to the team said, "As we are witnessing progressive changes in the B2B supply chain landscape, ProcMart is all geared to expand to more geographies and acquire new business partners. Shashank's appointment is therefore in-line with the company's aim to intensify its focus to accelerate revenue, speed-up growth-related initiatives, and elevate its brand positioning in the Asia-Specific region. We are positive that his leadership will enable us to create value for our enterprise customers in India as well as overseas."
ProcMart is one of India's largest online Business to Business (B2B) sourcing partners for Procurement Teams, which provides supply chain solutions to empower businesses.