Pescafresh launches new processing facility in Mumbai
The Lower Parel CAD Unit is built on HACCP guidelines; to have better and safer quality products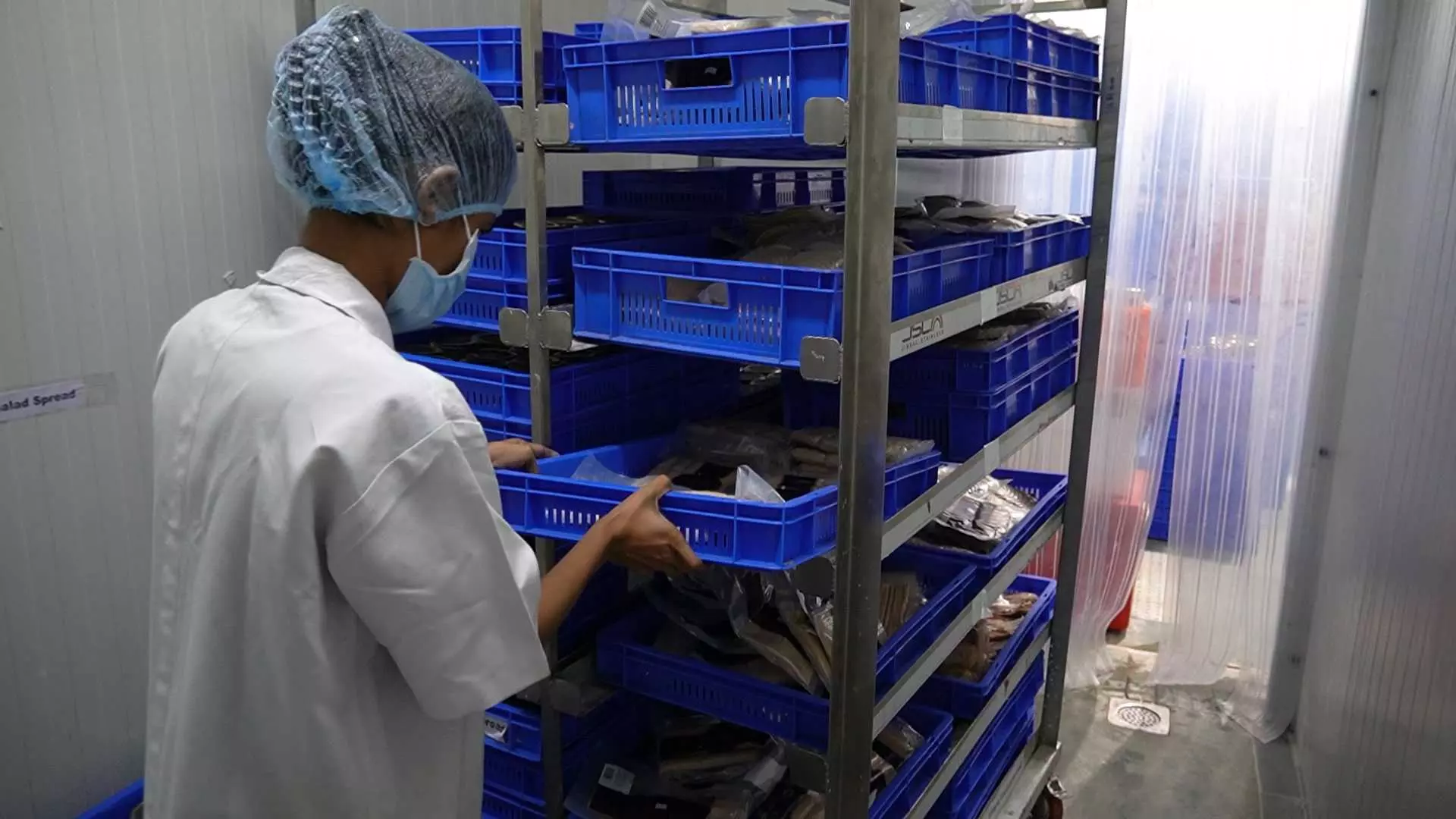 India's first D2C brand in the seafood and meat category, Pescafresh, has launched a new processing facility and distribution hub in Mumbai for its seafood, meats, eggs, Ready to Cook (RTC) and Ready to Eat (RTE) processing operations.
This Central Areal Processing and Distribution centre (CAD) in Lower Parel includes separate processing areas for seafood, poultry, mutton and RTC and RTE with industry-leading temperature and humidity controls. It also has a culinary centre, dry storage, an office mezzanine, freezers, coolers, and loading docks. The unit includes an R&D centre to develop exemplary fresh products across the seafood and meats range.
Equipped with industry-referenced processing, and analytical capabilities and based on European standards, the new facility will serve customers hygienic and 100% fresh Pescafresh products.
This facility reinforces the company's strategy of investing in infrastructure that enables the brand to create formulations that meet the needs of customers and market trends. It has been constructed to enable the highest standards in hygiene and cleanliness and various industry-standard Sanitary Standards Operating Procedures (SSOPs) have been put in place.
"We are glad to announce the launch of the new CAD facility, a facility built to HACCP standards and keeping in mind regulatory and FSSAI standards. Our focus on providing the highest quality products, guarantees we have a system in place to ensure complete traceability – truly sea to shore to door and farm to fork. Apart from using cutting-edge technology, the company has a proficient well-trained in-house team to enforce rigorous quality measures, including the selection of meat through stringent grading and standardization, and automated handling. In-house training certification is also a must for all the employees before they start working at the new facility," Sangram Sawant, Founder, Pescafresh said.
Pescafresh, which is present in Mumbai and Pune, will soon be launching its operations in Bengaluru and Delhi NCR, stated a press release from the company.