Log9 Mobility, Pulse Energy tie up for EV charging WhatsApp payment
Electric vehicle users can now scan and pay for EV charging at any InstaCharge-partnered charging stations using WhatsApp.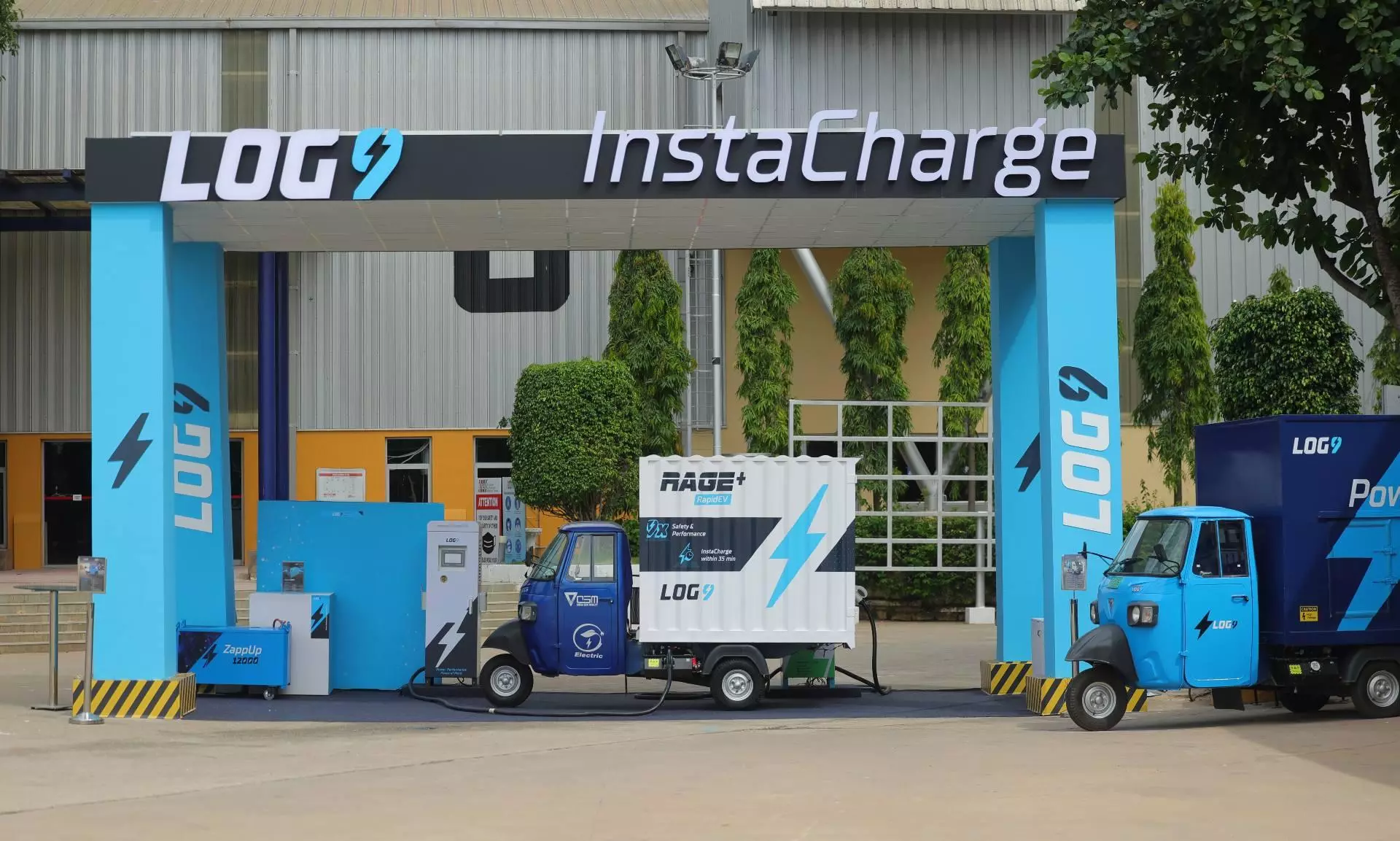 Log9 Mobility, a wholly owned subsidiary of Bengaluru-headquartered deep-tech and advanced battery tech startup Log9 Materials, has announced a partnership with EV SaaS startup Pulse Energy, to launch India's first WhatsApp-based payments at electric vehicle (EV) charging stations.

Pulse Energy offers a platform for 550+ fast charging points, facilitating interoperability between charge point operators across India.
Through this partnership, Log9 Mobility plans to achieve a collective mission of overcoming hurdles persistent in the EV industry. This tie-up would ramp up the utilization of fast chargers and facilitate a one-stop solution for payments at charging stations while contributing to building a seamless EV charging infrastructure. The WhatsApp payment option will initially be available to drivers of 3W EVs and later expand to 2W and 4W EVs.
"Today, browsing through a multitude of charging station apps to discover the closest available charging station is one major hurdle for EV drivers and because different EV charging stations use different applications, if one loads money into the wrong app, the money is irretrievable. The partnership targets this issue of EV charging in the country and resolves it through WhatsApp's easy scan and pay at Log9 InstaCharge partnered charging points," reads the release.
Kartik Hajela, COO & co-founder, Log9 Mobility, says, "This tie-up aligns with our stance of pioneering responsible energy, Log9's core belief. I am certain that the partnership with Pulse Energy will be instrumental in offering impeccable charging experience to EV users, eventually leading to the much-needed expansion of the charging infrastructure and EV mobility in India."
Devang Mistry, CTO & co-founder, Pulse Energy describing the complexities involved in making EV charging more accessible, adds, "When Aadish Jain (Co-founder of Pulse Energy) and I looked at software providers in the charging market today, we found everyone was selling inexpensive, white-labelled apps to CPOs who were willing to pay. We took a different approach and looked at what EV users want and what challenges they face due to multiple charging apps. Our approach so far has yielded a higher charger utilization for CPOs, and satisfied EV drivers."
For this initiative, Pulse Energy partnered with WhatsApp@Meta and its business partner WATI to help bring a seamless WhatsApp-based solution for EV drivers.
Ravi Garg, director - business messaging, WhatsApp India says, "We are delighted to partner with Pulse Energy and Log9 Mobility to enable users to charge their EVs seamlessly using the WhatsApp Business platform and its inbuilt payment solution. It is a proud moment for us at WhatsApp to play a meaningful role in empowering consumers in the evolving EV ecosystem in the country."
Starting today, CPOs partnering with either Pulse Energy or using Log9's InstaCharge application will be able to make transactions through WhatsApp. If you are interested in enabling WhatsApp-based charging, please sign up at: https://whatsapp.pulseenergy.io