FM Logistic inaugurates control tower offering in India
The Control Tower is part of FM's strategy to enhance its 4PL and LLP offering.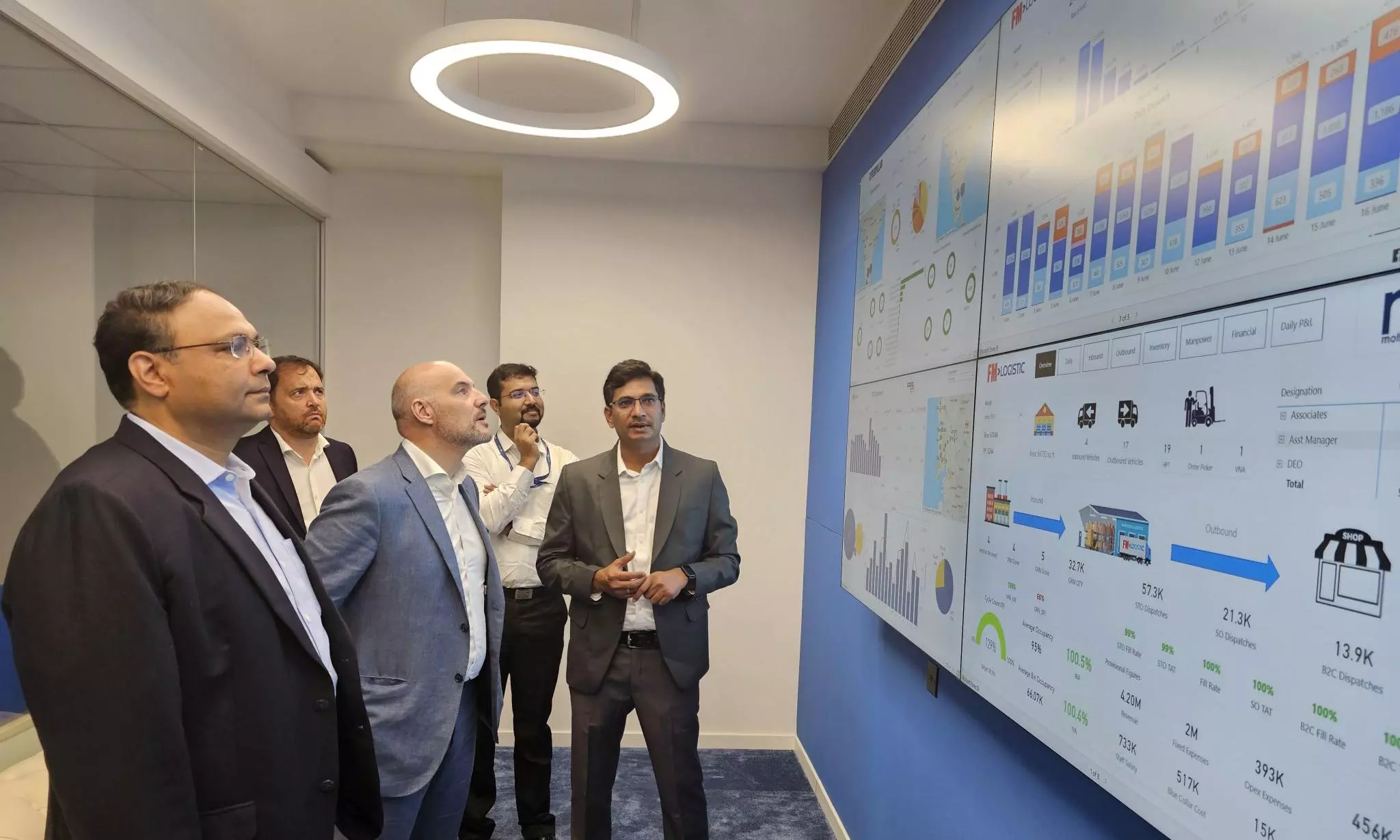 French contract logistics provider, FM Logistic, inaugurated its first Control Tower (CT) facility in Pune on Tuesday.
Control Tower offers supply chain restructuring, transformation & optimisation through data analysis, network re-engineering and process automation.
Through this new offering, FM Logistic will provide its customers all across the country with centralised transportation control tower services that offer end-to-end visibility.
Backed by a dedicated team of experts, the control tower offers:
Transportation services from order management, network design, transport simulation and vehicle management to track-and-trace services.
Complete process automation to reduce duplicated efforts & utilize optimised resources.
The CT Integrated Logistics Platform enables EDI / API integration with the customer's ERP as well as track & trace systems to ensure seamless data transfer and 100% visibility.
Real-time performance reporting through Business Intelligence dashboards
In the case of an exigency, predictive analysis is a key feature of the CT solution that aids in decision-making
Jean-Christophe Machet said, "At FM Logistic, we are always willing to adapt to the current market demands. The COVID-19 pandemic has confirmed that it is critical for supply chains to cater to the ever-changing needs of the business. Our new control tower solution in India reaffirms our commitment to helping our customers meet their growing business needs efficiently, by offering mutualised solutions enabling more sustainable and economical supply chains"
FM Logistic India's newly appointed Managing Director, Ajit Jangle, added, "This new offering provides consolidation, optimisation and efficiency - all the prerequisites for a robust supply chain. In today's volatile business environment, it is imperative to build and maintain robust and resilient supply chains. Through this new service, we are certain that we ensure the future readiness of our customers' supply chains and in turn, delight them. By means of this technology-driven solution, we will efficiently enable our customers to expand their business horizons."
India's logistics sector is expected to grow from a $200 billion market in 2020 to $320 billion by 2025. Backed by the Indian government to further strengthen supply chains with the introduction of the National Logistics Policy in September 2022, India continues to draw attention as a major logistics hub in Asia. To keep its leading hub status, Indian supply chains need to be customer-centric requiring greater use of digital technologies. In the quest for visibility and greater customer centricity, more companies have implemented or are considering rolling out a supply chain control tower.
FM Logistic India's control tower has been set up at its headquarters in Pune. A dedicated team of around 100 experts is responsible to oversee the functioning of this revolutionary business solution.