Elixia revamps supply chain control tower; expect 3x YoY revenue growth
Elixia is expecting a 30-40 percent increase in the customer base & 3x YoY growth in revenue in next 2 years.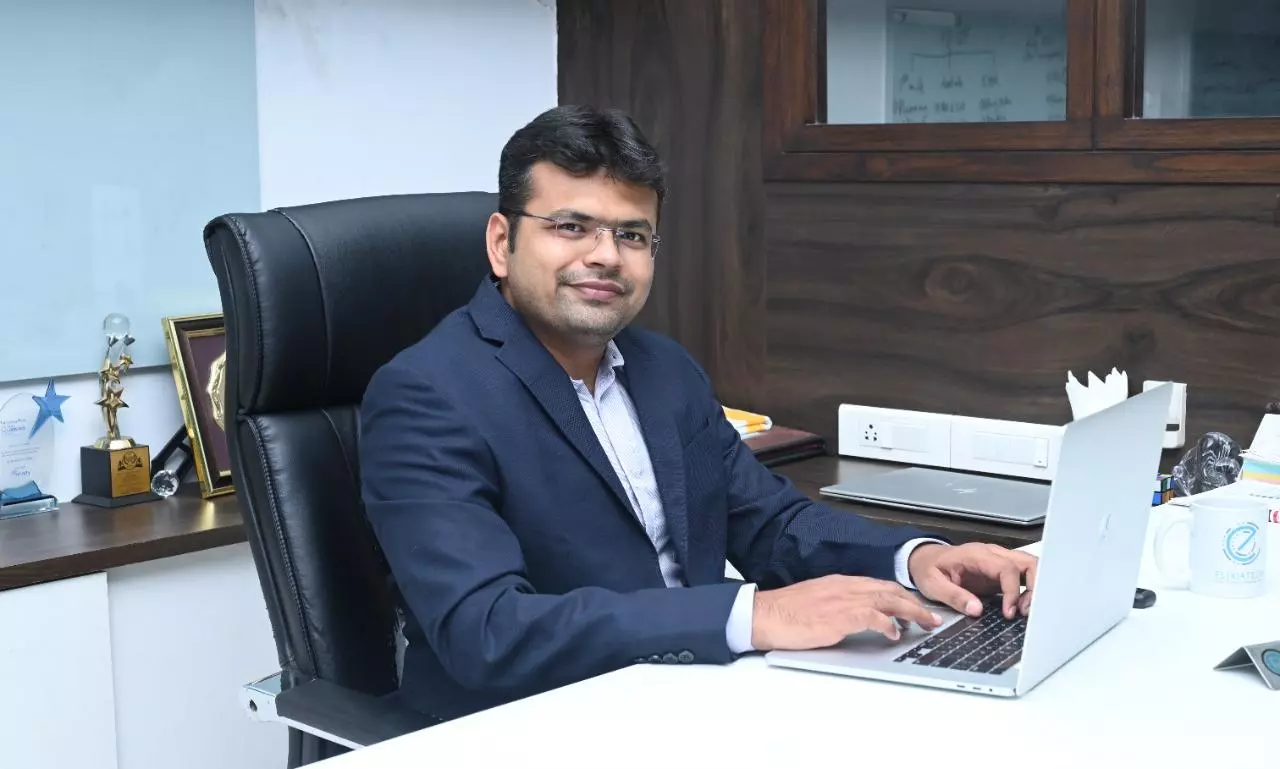 Elixia Tech Solutions has revamped its existing supply chain control tower solution and created an Intelligent delivery orchestration platform by adding well-defined modules and mobile applications to meet individual process requirements of different logistics segments.

The solution optimizes supply chain processes, provides end-to-end visibility, and gives actionable business insights that help in increasing operational efficiency and saving logistics costs.
"Demand for an advanced-technology-driven shipment delivery software solution, that can provide real-time shipment status updates from dispatch to delivery, has shot up lately. Any product usually goes through two stages of logistics; line-haul deliveries from manufacturing plants to warehouses or distribution centers (DCs) and last-mile deliveries from warehouses/DCs to the end consumers. Another segment is managing surface logistics for import-export operations of the supply chain," reads the release.
Elixia also introduced its cost-effective Logistics ERP solution for carriers to digitally manage their logistics and transportation operations from order booking to real-time tracking to delivery of products to end consumers.
Elixia Lite, a lighter & affordable version of Logistics ERP solution for small to mid-size fleet owners is also available on the Android play store, to download, register and manage their fleet of vehicles at ease. After gaining a strong foothold in providing high-end technology solutions for surface logistics, the company has now introduced products to provide uninterrupted visibility and control over all modes of logistics, i.e. air, surface & ocean. Shippers can now track and monitor the movement of shipments and containers and get all relevant status updates on one single platform, powered by Elixia's efficient software solution.
Sanket Sheth, MD & founder, Elixia Inc. said, "With the introduction of such pertinent technology solutions in the field of logistics and supply chain, we are basically targeting a 15 billion USD global logistics and supply chain market. We envision a 30-40 percent increase in the customer base & almost 3x growth our revenue in the upcoming 2 years of operations."
This new range of delivery software solutions provides seamless integration across all logistics modes and segments and will help clients across the industries. From FMCG, Pharma, Cold Chain, Logistics Service providers, Chemical, Dairy, eCommerce, etc., the solution helps in efficiently tracking and managing the logistics processes on one single platform. With a presence in US, UAE & Indian subcontinent, Elixia currently serves 450+ clients, across industries, namely Schneider Electric, UPL, Shell, Sanofi, Monginis, and Transworld, around the globe.