CredAble launches working capital playbook on logistics
The White Paper highlights strategies and innovative solutions for industry prosperity.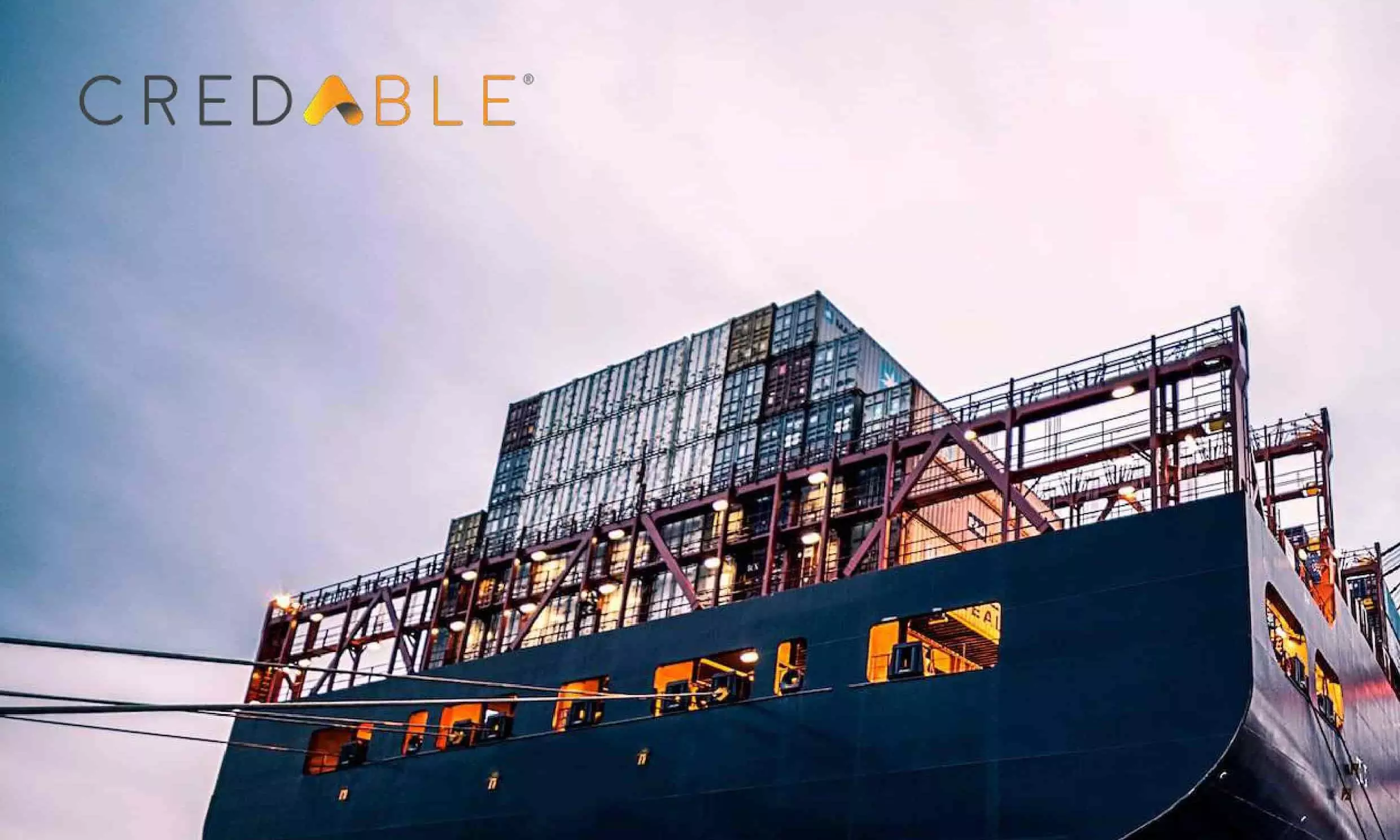 The fintech company specializing in supply chain finance and working capital solutions CredAble has released their white paper, "Working Capital Playbook - Logistics: A Complete Guide to Supply Chain Financing."

The paper provides invaluable insights into the working capital challenges faced by logistics companies (such as extended payment cycles, cash crunch, access to collateral and cost volatility) and offers practical solutions and strategies to enhance financial efficiency, stability, and growth.
In the face of these financial challenges, a significant 71% of logistics professionals have acknowledged the hindrance posed by cash crunches, impeding operational optimization and expansion. Additionally, the escalating geopolitical tensions surrounding fuel supply and diminishing warehousing availability underscore the pressing need to address these financial complexities. Consequently, average working capital requirements are projected to increase from 20% of revenue in 2017 to a projected 25% of revenue by 2025.
In this context, the white paper aims to empower the logistics industry by addressing key working capital challenges, including capital investments, operational costs, and contingency funds, to help it reach its full potential. The paper thus intends to serve as a valuable resource by offering solutions, strategies, industrywide best practices, and SCF solutions such as early payment programs for suppliers, purchase order discounting and among others, to optimize working capital, streamline operations, and enhance financial stability.
The paper is statistically driven and focuses on:
- The corelation of growth with efficient working capital financing - with 70% of the companies that adopt supply chain financing being able to expand within 1 year.
- A numerical analysis on how liquidity crunch in the APAC markets might push corporates to reduce equity dependence.
- The savings that can be generated through credit underwriting and operational efficiency, as backed by empirical and statistical evidence.
It further highlights the experience CredAble has had in facilitating improved financial positions across clients through:
- A 37.37 day acceleration in the cash conversion cycle through CredAble's Early Payment Program.
- Expected savings of upto 14% for treasury funded Early Payment Programs with 75%+ Vendor Participation
Ram Kewalramani, co-founder and managing director of CredAble, said " At CredAble, our goal has always been to empower businesses by solving complex financial challenges. The logistics sector plays a pivotal role in global trade, and managing working capital efficiently is a key driver of success. Moreover, our white paper on the 'Working Capital Playbook - Logistics' demonstrates our commitment to providing logistics companies with the knowledge and resources they require for optimal performance. By unlocking the potential of supply chain financing, we aim to foster growth, sustainability, and efficiency within the industry."
Key highlights of the white paper include:
• Understanding the distinctions of supply chain financing within the logistics industry.
• Statistical overview of working capital in the logistics industry
• Highlighting the Working Capital Sinkholes in the logistics business
• Exploring innovative fintech solutions to address supply chain finance challenges.
• Insights on how working capital solutions can help with operational efficiency, risk mitigation, technology adoption, improvement in cashflows and reduced dependency on equity.
• Real-world case studies illustrating successful working capital management strategies.
The white paper is a culmination of extensive research, industry expertise, and CredAble's commitment to driving innovation in supply chain financing. It represents the company's dedication to providing valuable resources to the logistics community, fostering growth, and strengthening the industry as a whole. Moreover, it is a comprehensive guide that represents a significant step forward in understanding the complexities of supply chain financing within the logistics sector.
With a proven track record in providing accessible, flexible, and efficient financial support, CredAble continues to lead the charge in fostering economic growth for logistics companies and contributing to the overall success of the logistics sector.