Businesses need to embrace constant change and volatility: Anjan Kalyani, Country Head & Area VP, Anaplan India
In a world where market circumstances unavoidably change, business leaders must dynamically link strategy and plans to actions and results. With statistical forecasting and embedded algorithms, supply chain leaders in India may receive comprehensive line-of-sight access to every asset, resource, risk, and change across the supply chain.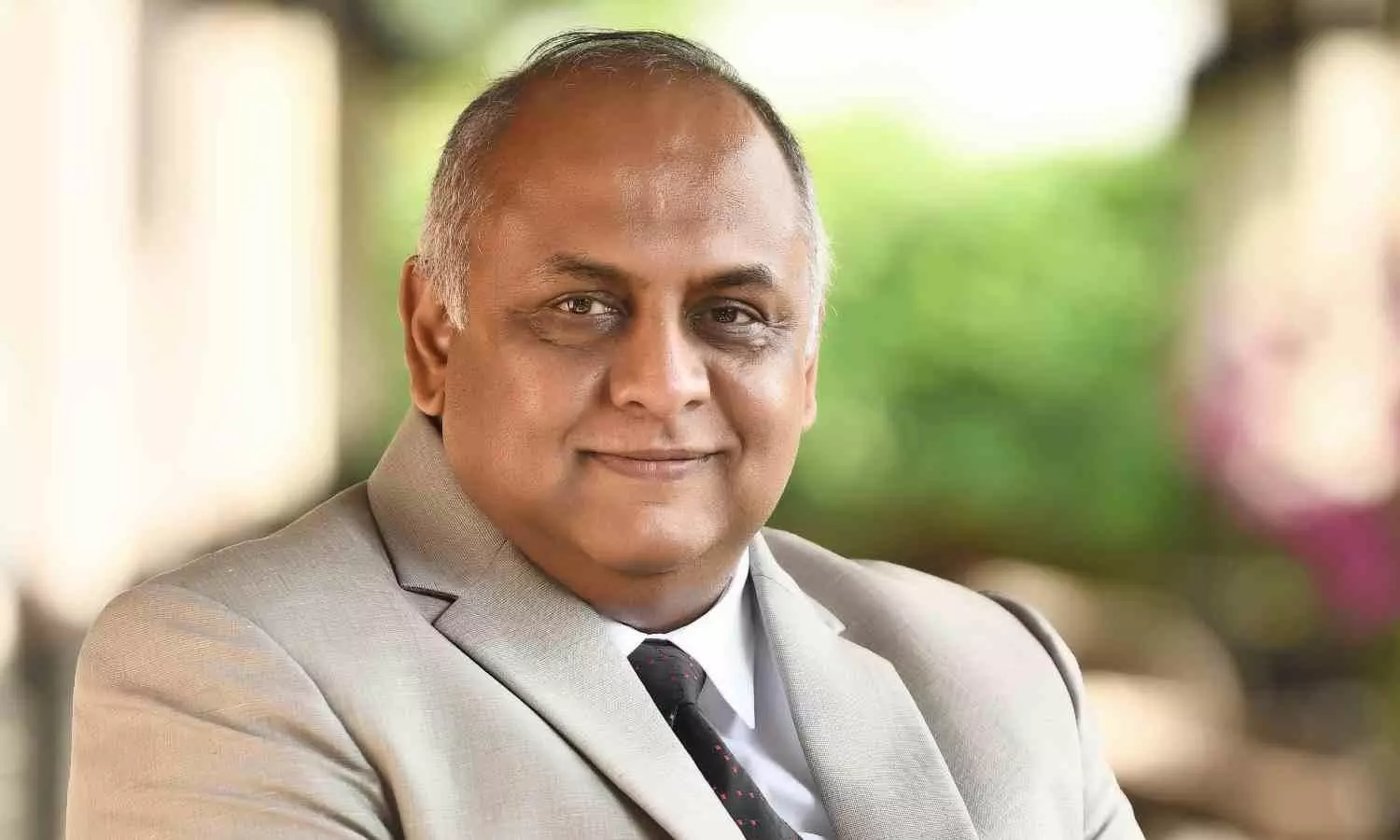 Anaplan is a revolutionary approach to thinking about, plan, and managing a business. For quicker, more certain judgments, Anaplan's exclusive hyperblock technology enables you to contextualize the current performance and estimate future results.
By embracing dynamic change and volatility, the San Francisco-based company also provides its supply chain customers with digital-led agility to swiftly pivot strategies, redeploy resources, and optimize plans for growth, efficiency, demand, and profitability.
The country head and area vice president of Anaplan India, Anjan Kalyani, outlines the importance of supply chain planning and emphasizes its focus on the Asia-Pacific region.
1. Tell us about Anaplan, how does it work and what are the company objectives?
Anaplan is a leading enterprise business planning solutions platform that is revolutionising how businesses across industries see, plan, and drive business success. Our platform enables users to simulate "what-if" situations, contextualise current performance in real-time, and estimate future outcomes for quicker and better decisions. We are the pioneers of connected planning, which ensures that different business units in an organisation collaborate and use data on a single platform for future-forward planning, thereby eliminating silos.
We accomplish this by using cloud-based software, offering Software-as-a-Service (SaaS) on a subscription basis, and assisting businesses in planning and running their operations. This empowers companies to transform how they see, plan, and run their businesses. We assist them in real-time viewing and contextualising what they are doing, with predictive forecasting, and modelling the future.
2. How can Anaplan assist businesses in running efficiently?
As markets are constantly evolving, businesses need to embrace constant change and volatility. To make informed decisions and plan intelligently amid chaotic times, they need integrated planning backed with real-time data and rich insights. The "connected planning" platform of Anaplan integrates data from all the business units or departments of a business on a single sheet of data for increased collaboration and silos-free planning. Leaders use Anaplan to equip their teams to overcome obstacles and stay ahead of the competition with future-forward planning. Anaplan being a cloud-native SaaS business planning solutions platform, helps organizations make informed decisions and plans based on rich insights from the future, historical data from the past, and current market trends in the present.
3. The significance of supply chain planning. Why is it important today?
The Indian supply chain is undergoing rapid change because of technological improvements and unforeseen events such as the pandemic and geopolitical issues. A study by McKinsey reveals that 32% of businesses blame poor forecasting for their supply chain woes. Supply chain planning is important as it enables teams to handle disruptions and act quickly, plan how to get necessities to those in need, and streamline procedures so that a company's running costs are greatly decreased. Using embedded intelligence, organisations can study an infinite number of scenarios, obtain optimal solutions, adjust constraints to assess alternative outcomes using whatever the number of models they deem necessary, and then take appropriate action. A well-managed supply chain will be adaptable enough to respond to continuing market developments and consistently meet demand.
4. Is there a rising trend in the use of supply chain management software in India?
The recent uncertainties of a looming recession and inflation are posing challenges to businesses. A McKinsey survey suggested improvements in a company's decision-making speed at a rate of 5 to 10 times when focusing on agility. Agility is possible only with robust and future-focused planning. Siloed business planning is therefore no longer relevant, especially in the context of the supply chain. Using technology and digitization, integrated planning will be used to create a more resilient logistics infrastructure while also proactively addressing supply chain issues.
5. What are the services offered by Anaplan? How are they benefiting the Indian supply chain industry?
Services offered by Anaplan revolve around support for the enablement and deployment, and ongoing successful use of our platform. Whether it be a dedicated customer success team, traditional professional services, solution architects or business partners, we provide access to all the resources and expertise to ensure a smooth journey to connected planning and agile decision-making.
With connected planning, supply chain leaders in India can gain complete line-of-sight visibility into every asset, resource, risk, and change across the supply chain with statistical forecasting and embedded algorithms. This arms the decision makers to change decisions from reactive to proactive while confidently anticipating the best course of action to maximize revenue, cost, and profit.
6. Who are your customers?
We cater to clients from a variety of sectors such as pharmaceuticals, Financial Services and Insurance (FSI), automotive, retail and many more.
Deepak Fertilisers and Petrochemicals Corporation (DFPCL) chose Anaplan to anticipate potential supply problems and promptly revise business strategies to offer customers great service and value. It moved from using spreadsheets previously to adopting end-to-end connected planning, thereby bringing in visibility, agility and one source of data number across teams.
Our solutions are sector-agnostic, and a few of our clients are vocal about our solutions and how they have benefited. As an example, DFPCL, have boosted the level of demand forecast accuracy and improved capacity utilization across the seven manufacturing facilities with Anaplan on board. The limitless adaptability and visibility into business performance allowed for quicker and more informed planning and decision-making for inventory, manufacturing, and raw material scheduling.
Also, Alkem Laboratories, which now offers more than 200 incentive compensation packages concurrently for its field agents and sales leaders in India to encourage workers to surpass performance goals. Alkem switched to Anaplan from an intricate, pricey legacy Incentive Compensation Management (ICM) system to manage its complicated pay structure swiftly, fairly, and openly, unlocking significant time and cost savings while enhancing employee morale. As a result, their team has been quite appreciative of our technology.
7. Why is syncing the supply chain with operational, financial, and commercial areas crucial for a business?
Supply chain management enhances customer service, lowers operating expenses, and strengthens the company's financial position. As supply chains become fully digitalized, stakeholders will have access to real-time status updates with greater visibility and transparency, which will facilitate quicker decision-making based on useful information.
8. What are your future objectives with the company in the coming year?
Now, more than ever, companies need the ability to model and respond to macro changes in their business. Anaplan created the connected planning market 15 years ago and continues to grow rapidly due to the demand for real-time data and agility in business planning and execution. More than 2,000 enterprises use our platform, and there's potential to help so many more customers with their planning needs offering them a world-class experience.
Anaplan has a strong focus and emphasis on the Asia Pacific region, and in India, we serve some of the most well-known companies across a myriad of industries. In the long run, we will continue to focus on expanding into new industries in India in addition to maintaining our position as an industry leader in the current sectors.