Streamlined NLP, green energy push, digitisation rank high in Budget 2022 wishlist for logistics players
With finance minister Nirmala Sitharaman set to present the Union Budget 2022 on Tuesday, ITLN puts together a wishlist of what the logistics sector is looking for in the budget this year.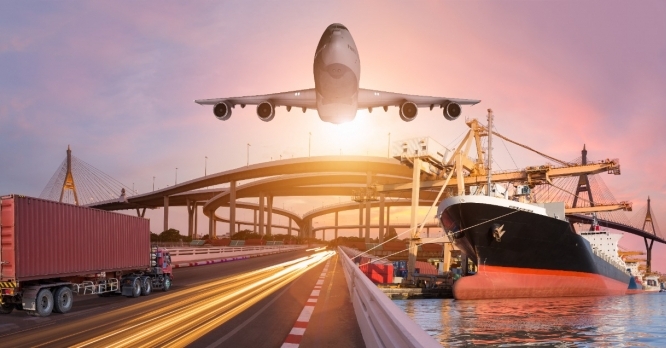 January 30, 2022: With finance minister Nirmala Sitharaman set to present the Union Budget 2022 on Tuesday, ITLN puts together a wishlist of what the logistics sector is looking for in the budget this year.
1) A comprehensive National Logistics Policy (NLP)
Expectations run high for a National Logistics Policy (NLP) to be announced in this year's budget.
Prasad Sreeram, founder and CEO of COGOS Technologies, a logistics player that leverages AI and machine learning to assist transport operations, said, the NLP is the only solution for an integrated approach to logistics. "We are looking forward to a comprehensive National Logistics Policy, along with the Gati Shakti programme," he said.
Pushkar Singh, CEO and co-founder of LetsTransport, said it was important to maintain the resilience that the logistics sector displayed last year. "Keeping the resilience that the logistics sector showcased in the last year, the upcoming budget is one to look out for. Logistics is the proverbial growth engine of the economy and making it cost-effective through newer reforms will be a much-appreciated boon. A comprehensive National Logistics Policy is what we are looking forward to as its swift implementation will further boost the sector."
Also read: Union Budget 2022: High hopes for logistics sector

Ajay Mokariya, managing director of Shree Maruti Courier Services Pvt Ltd., hoped the budget would outline 'bold measures' for the logistics industry. "The logistics industry is hoping that the much-anticipated budget would contain some bold measures to increase logistics competitiveness and overall infrastructure development. On the policy front, the government should make a strong move on the NLP in the 2022 budget."
Anshul Singhal, managing director of Welspun One Logistics Parks, felt the warehousing sector is a critical link in achieving the objectives of the NLP in terms of reduction of logistics cost as a percentage of the Gross Domestic Product (GDP) from 14 per cent to 8 per cent. "Ease of transport and doing business is foreseen with the introduction of the warehousing policy envisaged by National Highways Authority of India (NHAI)."
Nishith Rastogi, CEO and co-founder of Locus, a decision-making platform optimising supply chain decisions, said the budget ushered in hopes in the form of a more organised policy framework. "The budget brings with it hopes for investment towards improved connectivity, a more organised NLP, solid development on multi-modal logistics parks, and government support for the implementation of digital supply chain networks."
2) Push for sustainability and green energy
With climate change and sustainability fast becoming shapers of business models and the economic policy framework, most logistics players want the budget to focus on sustainability and green energy.
Dhruv Taneja, founder of MatchLog Solutions, a multi-modal logistics marketplace, said, "In lieu of the environmental and sustainability impact, a further push towards the electrification of the trucks as well as more incentives for Biofuel and other alternative fuels would go a long way in reducing the carbon footprint from the industry. A policy push towards scrapping old trucks and incentivising new lower carbon-emitting vehicles would aid in a greener future as well."
Mokaria agreed, saying, "The budget should also propose noteworthy incentives for adopting green logistics to reduce environmental impact."
3) Increased allocation for logistics infra
Logistics players collectively hoped for increased allocation of funds for the road and highway network across the country.
Taneja hoped that the budget for the container transport segment this year would incorporate a focus on further development and increased allocation of funds for the road and highway network across India, especially those highways originating or terminating at gateway ports. "In addition to this, there should be interlinking of these highways to the proposed logistics parks across our country. This would increase the productivity of the container trucking segment by cutting short the travel time and better vehicle run efficiency."
Singhal felt the need of the hour called for more investments in the warehousing sector, "The last financial year was highly effective for the warehousing sector. With the rising investor interest and timely policy interventions by the government, the sector witnessed investments exceeding $1.5 billion in 2021, making it the highest after the office sector to attract such investments."
He added that the warehousing sector is a large scale employer, both during construction and operations phases. "The warehousing sector merits fiscal and policy interventions such as government acquisition and notification of land for multi-modal logistics parks supported by state industrial development corporations which we strongly believe is the future of logistical infrastructure. Providing investment and employment linked fiscal incentives to mega projects will also need to come into play. A credit mechanism on GST paid on construction cost has been a long-standing ask from the commercial real estate industry which would also be a significant benefit to the warehousing sector."
Mokariya voiced his expectation for policy support and tax relaxations to reduce logistics costs to boost export competitiveness. "The upcoming budget is expected to contain measures to push reforms and increase supply chain efficiency. It should also announce capital subsidies for building world-class warehouses in tier-2 and 3 towns to support the development of efficient distribution centres. This will help India to turn into a manufacturing hub of the world."
4) Container incentivisation
Container incentivisation ranked high in the budget wishlists of the Federation of Indian Export Organisations (FIEO) as well as the Trade Promotion Council of India (TPCI).
The TPCI said they sought financial capital for container manufacturing incentivising. "Due to container shortage, food and beverages (F&B) exports were impacted since the last one year. Container manufacturing will give a boost to F&B exports."
FIEO stated that considering the mid-term target of $1 trillion by 2027-28 for merchandise exports, container manufacturing should be encouraged. "This will provide a push to coastal shipping in our country. A Production Linked Incentive (PLI) kind of scheme for container manufacturing can come in handy to encourage domestic manufacturing of containers addressing some cost disadvantages."
5) Boost for home-grown MSMEs and Make in India capabilities
Budget hopes are high for Make in India initiatives and for a push in start-up incentivisation and incubation. "A start-up ecosystem push and more incubation facilities towards building green supply chains and digitisation efforts will be a confidence booster to a lot of nascent stage companies trying to create a mark by looking at logistics innovatively and also encourage more participation from like-minded individuals," Taneja said.
If the budget provides for lower logistics costs, MSMEs can get a chance to expand. "As a logistics player, we are also expecting a Credit Guarantee Fund Trust for Micro and Small Enterprises (CGTMSE) expansion to start-ups to provide a reduced cost working capital," COGOS founder and CEO, Sreeram opined.
FIEO stated that MSMEs currently lacked exposure despite having the best of products. "Many countries encourage overseas marketing through fiscal or tax incentives. We should consider providing a double tax deduction for overseas marketing so that for example for every $1,000 spent on global marketing, $2,000 may be provided as tax deductions under the income tax for specified kinds of overseas marketing for market exploration, market penetration and market promotion etc. A ceiling of $5,00,000 may be put under the Scheme so that the investment and tax deduction are limited."
About strengthening the Make in India movement, Sachin Agrawal, co-founder and COO of Bizongo, a leading supply chain enabler and B2B e-commerce platform, said, "To achieve the goal of 'Atmanirbhar Bharat', it will also be critical for the government to reflect on fiscal incentives for Original Equipment Manufacturers (OEMs) who source Made in India goods and MSMEs who manufacture goods locally. In the past, PLI scheme for automobiles and auto components has helped us in reducing India's trade deficit with China by approximately 18 per cent and similar support can be extended to other sectors as well."
6) GST expectations
Bringing all fuel costs under the Goods and Services Tax (GST) ambit found a place in many wishlists.
According to Sreeram, doing so would help with price fluctuations and variations. "We have high hopes from the government for the upcoming budget. We really feel that there's a need to bring all energies and fuels under GST which will further reduce the variations across states and reduce the cost of fuel," he said.
A GST reduction for the ports and logistics sector would help augment infrastructure growth and push India towards self-reliance. Rajiv Agarwal, Essar operating partner (infrastructure) and managing director of Essar Ports, said, "A reduction in the GST from the current 18 per cent to 12 per cent for the ports and logistics sector will boost infrastructure growth, EXIM competitiveness and make our country self-reliant. Leveraging enhanced utilisation of existing ports and terminals by enabling policy framework also needs to be considered."
7) Provisions for port infrastructure and Indian shipping lines
FIEO stated there should be a budgetary provision to develop an Indian shipping line of global repute. "Since international trade is emerging as an important component of the Indian economy, we should develop an Indian shipping line of global repute. We may be remitting over $75 billion or more as freight charges this year. An Indian shipping line, which gets 25 per cent of this business can save $17-20 billion on a recurring basis annually. This figure will increase as we move towards trillion-dollar merchandise exports. Some tax concessions may be required so that such ships are encouraged to register in India."
Rajiv Agarwal felt that the government should consider deregulating the tariff for existing Public-Private Partnership (PPP) projects which in turn will provide relief for stressed or underperforming projects in major ports. "This will also enable a level playing field for PPP players operating under different tariff regimes. There is a need to treat PPP Projects as quasi-government projects and provide all necessary support for speedy dispute resolution, review framework to adapt to market conditions and support of low-cost financing as government projects enjoy. There is a need for the development of financial institutions and infrastructure debt funds, which could provide low-cost long-duration funding for infrastructure projects in the country."
He added that there was a need for green port infrastructure as well. "With the growing importance towards maintaining Environmental and Social Governance (ESG) standards, it is also important to incentivise mechanisation and upgrade ports with the latest technologies for environmentally friendly means of cargo handling i.e. a push for green and smart Ports."
8) Enabling the Electric Vehicle (EV) ecosystem
There is a sustained hope for a stronger push enabling a robust EV ecosystem in India. Pushkar Singh from LetsTransport, said, "A strong regulatory push for electric commercial vehicles would also be a welcome move. Additionally, the Union Budget may provide subsidies for using EVs for commercial and logistics purposes, incentives for supplies of essentials and food products, and reduction in excise duty on diesel."
Akshay Singhal, founder of Log 9 Materials, working in the EV and nanotechnology domain hoped that the Fame subsidy would be extended to EV retro-fitment kits. "We hope to see that the FAME Subsidy corpus should be extended to EV retro-fitment kits. Additionally, more R&D incentives should be given for energy storage and EV technology-related developments in India, as well as R&D investments made into local technology developments, which should be made 100% adjustable against corporate taxes."
Deepak MV, CEO and co-founder of the EV company – Etrio, felt that despite challenges, EV adoption is gaining unprecedented momentum. "In the upcoming budget, we would like to see the finance minister address the critically important area of making a wide and varied range of financing options available for EV commercial vehicles' buyers. We also hope that the government comes up with additional sops or incentives for the nation's fleet aggregators to switch entirely from IC engines to EVs in order to pave a sustainable and zero-emissions future."
9) Augmentation of digitisation efforts
Logistics players want more platforms supporting and enhancing supply chain visibility solutions. According to the TPCI, "The budget needs to incentivise bodies or institutions for traceability in the food supply system."
Similarly, Mokariya felt that the central government should provide an impetus to technology, research and development, especially in the field of the location intelligence industry. "We expect the budget to focus on investing in infrastructure that will help the logistic companies to reduce the total logistics cost as well as time taken for delivery of goods for the end customer."
Locus CEO and co-founder, Rastogi felt that the Indian supply chain industry has seen a paradigm shift in sourcing, distribution, and logistics management. "This shift is due to evolving shopping behaviours and customer expectations for high-speed and cost-efficient last-mile deliveries. Brands are navigating the shift to digital e-commerce, and omnichannel distribution models to enable immediate final-mile fulfilment. However, due to on-ground logistical bottlenecks and a lack of digitally integrated supply chain infrastructure, fulfilling growing customer demands is a pressing challenge for brands."
He added that data-driven, intelligent and technology-enabled logistics is the undeniable future of the global supply chain industry. "These initiatives could revolutionise the Indian supply chain landscape enabling not just express deliveries and greater operational efficiencies, but also paving the way for standardisation and digitalisation of Indian logistics for the years to come."
10) Research and development support for sustained exports
The FIEO stated that Research and Development (R&D) and product development is key to sustained exports. "Looking into the low R&D spending as a percentage of GDP in India, we need to encourage such spending through liberal tax support as R&D is having a high gestation period with a lot of uncertainties. Around 200-300 per cent tax deductions may be provided on investment in R&D and product development for a long-term exports strategy to increase value addition and diversify the exports base as well."
The organisation added that though agricultural exports have done exceedingly well both in 2020-21 and in 2021-22, the share of the processed sector is still low. "We need to provide a higher budget for agricultural exports more so for the Transport and Marketing Assistance (TMA) Scheme and backward and forward linkages in the agricultural sector."