SpiceJet to expand cargo business; soon to launch freighter service from Guwahati to Hong Kong
Aug 08, 2018: India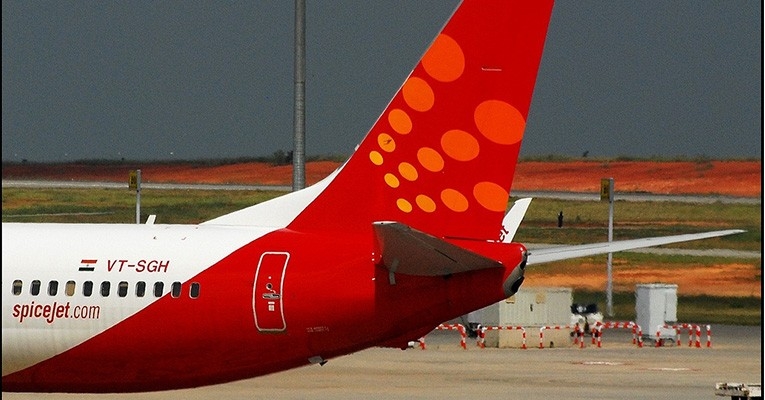 Aug 08, 2018: India's low cost carrier (LCC) SpiceJet is all set to expand its cargo business and will soon start freighter service both for domestic and international destinations. SpiceJet will officially launch the freighter service later this month in Delhi. It will be the first Indian carrier to launch freighters ex Guwahati in Assam to Hong Kong on a daily basis, thus providing a new export outlet for goods from the North Eastern Region of India.
Manjiv Singh, Chief Project Officer for SpiceJet, confirmed this during the one-day workshop on air cargo development in India's North East Region last week in Guwahati. Singh is responsible for the cargo division and SpiceJet has been investing considerable amount of funds into building its freighter fleet to launch services both internationally and domestically from and within India. SpiceJet will soon have in its fleet the first B737-800F. Aircraft joining the freighter fleet are Boeing Converted Freighters (BCF) and they are built at Boeing's facility in Shanghai and at Bedek Aviation, the Israel Aerospace Industries' (IAI) passenger to cargo conversion division.
It is said that SpiceJet plans to operate a total of twenty freighters by 2022.
DHL subsidiary Blue Dart Express remains the only freighter operator in India. Air India once operated freighters but found it unviable to continue. Jet Airways was in advanced stage to start freighter service in the domestic market in 2015. Jet had then hired Martin Drew, who was head of freighters at Etihad Airways, to launch freighter but the economics just did work well for it to launch the service. ASL's QuikJet Cargo was launched but disappeared quickly as it struggled to attract business and faced regulatory issues.