SpiceJet to announce Mumbai-Kabul freighter service in July
June 22, 2019: Low-cost carrier SpiceJet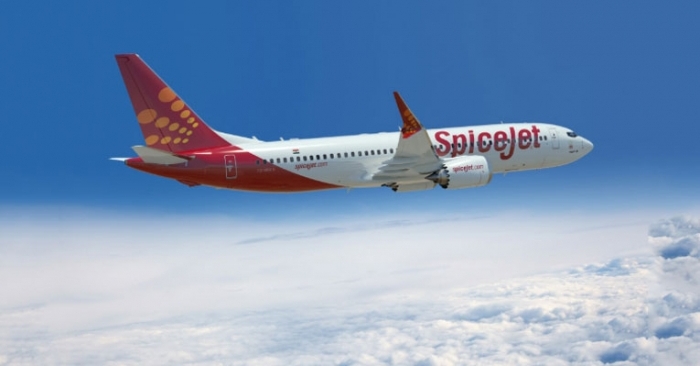 June 22, 2019: Low-cost carrier SpiceJet's cargo arm SpiceXpress has announced the launch of its Mumbai-Kabul freighter services. The airline had launched its Delhi-Kabul freighter service in October 2018.
The announcement was made during the SpiceJet and Afghan traders' meet in Mumbai. The event was attended by Manjiv Singh, chief project officer, SpiceJet; Muqadessa Yourish, deputy minister trade, Afghanistan; Naseem Sharifi, consul general Afghanistan; Sanjiv Gupta, CEO, SpiceJet Cargo; and Manoj Singh, senior vice president and head cargo, Mumbai International Airport Limited (MIAL). Afghan importers and exporters of perishables also attended the meet.
Sanjiv Gupta, CEO, SpiceJet Cargo, said, "We are happy to take more than a calculated risk and will be announcing our dedicated Mumbai-Kabul freighter service in the next month. Initially we will have problems because of the Pakistani airspace [being shut] but we are making efforts by coming more than halfway by flying through other corridors so that this trade starts and Afghan produce can come here."
Gupta further mentioned that MIAL had been supportive of the initiative. "We acknowledge how MIAL has worked with us to put this freighter service together. Once the Pakistan airspace opens it will be a viable operation. Till it happens, we plan to go via Muscat, Oman. We are putting in our best efforts to start the service." Apart from Mumbai-Kabul route, Gupta also offered to take Afghan cargo to other cities in India.
A day before, Spicejet also announced introducing freighters from Mumbai to Dubai, effective August 1, 2019. The company will be taking delivery of three more freighters by August, taking the overall number of freighters to five.
MIAL's Singh said, "I would appreciate the SpiceJet management for being so focused on the Afghan route. We have now taken a leap. There is a good trade lane between Kabul and Delhi. All Mumbai traders are loading from Delhi. Why shouldn't it be Kabul to Mumbai or Kandahar to Mumbai? First thing that MIAL and SpiceJet had in our action plan was to start Afghan movements. We are together now with all the players here. It's very important for us to make this a success."
Thanking MIAL and SpiceJet for the association, Yourish said, "It goes without saying that air corridor initiatives have been crucial part of our regional integration strategy. Since we started our air cargo [association] with India, we have had a 48 percent increase in our trade volume with India. That says a lot about how productive this initiative has been. I am pretty sure as we move forward, nothing else but an enhanced trade relationship will come out of it. From our side I would like to commit the fruitful willingness and readiness for us to pursue this association."
Written by Blessy Chettiar