SPEEDCARGO appoints industry veterans to its strategic advisory board
SPEEDCARGO Technologies, an AI software and robotics company providing solutions for the logistics sector, announced the setting up of a strategic advisory board made up of leaders from the industry.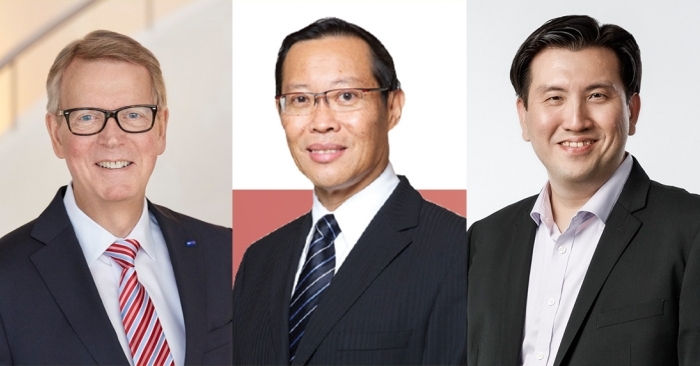 October 25, 2021: SPEEDCARGO Technologies, an AI software and robotics company providing solutions for the logistics sector, announced the setting up of a strategic advisory board made up of leaders from the industry.
SPEEDCARGO Technologies is a venture-funded technology start-up headquartered in Singapore. It provides the world's first integrated solution for digitization, optimization and material handling of cargo for the air freight sector.
The new board includes Leif Christian Rasmussen, a veteran from the aviation industry with 27 years in SAS Scandinavian Airlines, including 11 years in cargo. Rasmussen recently retired from SAS as president and CEO of SAS Cargo Group. Based in Copenhagen, Denmark, Rasmussen remains highly engaged in the industry, and is currently chairman of Malmo Freight Terminal. He is a senior advisor with extensive and leading experience within sustainable and digital innovation in the transport and service industry.
Alexander Chan Meng Wah, the second advisory board member to join SPEEDCARGO, is a business and corporate veteran in Singapore with extensive years of experience and knowledge. He recently retired as executive vice-chairman at Jebsen& Jessen SEA and is currently serving as a board director. He has been an independent director of Standard Chartered Bank (Singapore). He previously served as CEO of Yeo Hiap Seng, executive director of Far East Organisation, and MMI Holdings. He started his career in Hewlett Packard Singapore leading to his appointment as managing director of HP Singapore and Southeast Asia. His public services included chairmanships at Singapore Sports Council and Sistic; and as a former nominated member of parliament (NMP) in Singapore.
Dr Cheong Wei Yang, a leader in the Singapore public service sector focusing on strategic technology in multiple industry sectors from healthcare to manufacturing and services including tertiary education and research initiatives in ministry of education and National Research Foundation Singapore, is the third advisor to join the SPEEDCARGO strategic advisory board. He is currently the deputy secretary (technology) in the ministry of health and has served on various boards including URA, National Additive Manufacturing Programme and NRF Holdings.
The strategic advisory board will provide guidance to the SPEEDCARGO management team as it moves towards the global launch of its products for the air freight industry after the successful deployment of its products in Singapore.
"The team strongly believes that the guidance and support from the new strategic advisory board members will allow SPEEDCARGO to take strategic decisions towards scaling the company and business worldwide. Their complementary experience helps us to holistically evaluate our ideas, business models, technology, and product roadmap and other crucial aspects of enterprise development. On behalf of the team, I extend them a warm welcome and thank them for joining the SPEEDCARGO journey," said Dr Suraj Nair, CTO & founder of SPEEDCARGO Technologies.
The air freight industry is going through a transformational phase, and there is a rising need to address growing pressures on capacity, operational efficiency and productivity during a period of increasing growth that has been squeezed by reduced flights and a forecasted shortage in trained manpower. SPEEDCARGO's solutions provide the industry with the necessary tools to optimize their operational performance whether it be the airline or the ground handler. The integrated nature of the solution provides visibility to the real state of operations enabling decision making for optimal performance at every stage of cargo handling from booking to loading the cargo onto a flight. Additionally, new data points created around the physical flow and handling of cargo enable organizations to build better predictive models for maximizing capacity and reducing potential loss in revenue.
The strategic advisory board will support the company's growth into new markets and build a customer-centric organization focused on operational excellence. The board members come with proven expertise in having led global organizations and navigating growth, and the experience of driving adoption of transformational innovation both within the organisation and across industries.