Sitics Logistic Solutions acquires cold chain startup Udgam Logistics
Sitics Logistic Solutions acquired Udgam Logistics, a Delhi-based cold chain and distribution start-up for an undisclosed amount.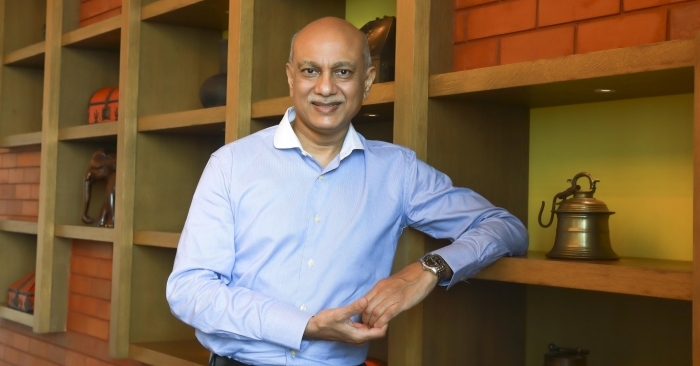 September 9, 2021: Sitics Logistic Solutions acquired Udgam Logistics, a Delhi-based cold chain and distribution start-up for an undisclosed amount.
This is the second acquisition by Sitics Logistic Solutions, which had acquired, Quifers, an innovative logistics tech startup, hardly three months back.
The latest acquisition of Udgam Logistics has driven Sitics up the value chain in the global 3PL market to scale new heights. While it places Sitics as one of the unique integrated supply chain service providers it also gives entry into the $25B cold-chain market. The market positioning of Udgam with its state-of-the-art temperature-controlled solutions will expand the footprint of Sitics and help it tap into new markets not to mention the significant boost to its revenue. The combination would unlock tremendous cross-selling and upselling opportunities for both the companies as a combined entity.
Backwater Capital, an investment advisory firm based out in Kochi, was the advisors to the transaction.
Sikander A M – founder and CEO, Sitics Logistic Solutions, said, "In continuing with our vision of building capabilities across the logistics value chain, this acquisition will help Sitics target a new segment and provide tremendous value to our clients. Sectors like Pharma, QSR, HORECA, Agriculture, Dairy, and Marine are rapidly growing and in need of a world-class temperature-controlled supply chain which we will be able to provide through Udgam's expertise, experience, and processes. Combined with our technology platform, it has equipped us to offer cutting edge unique solutions that will build a market-leading presence in the segment."
Rahul Mathur, founder, and director of Udgam Logistics, said, "Udgam's merger with Sitics would enable it to emerge as an integrated player with wide reach, offering unique and innovative solutions in the logistics domain especially with respect to temperature-controlled supply chains. Sitics presence and expertise in logistics tech, e-commerce, warehousing, C&F operations spanning across South-East Asia, Europe, Australia, and the US unfold many opportunities to develop this vertical with cutting edge and tech-driven solutions resulting in superior service and quality to the customers, both nationally and at a global level. The combined strength of both organizations will go a long way to provide profound value to clients in the Pharmaceutical, QSR, Agriculture, Dairy, F&V, and Marine sectors."
In an exclusive interaction with ITLN, Sikander A M speaks about the reasoning behind this acquisition.
What do you think about the Indian cold chain sector and your entry into the market?
Potentially, the Indian cold chain market is huge. The potential of a cold chain and temperature control storage of goods has been in focus for quite some time.
The movement of perishables is something that is a concern in our country because adequate storage and movement of these perishable items are not available. Fruits, vegetables and various other produce come in from the hinterland, but they are not reaching the right market at the right time, keeping it fresh. If you can store this during the season at the right temperature, the quantity will be available to supply it throughout the year. The sector is gearing up with the change in consumer demand like e-commerce whereby people are ordering online and any seller can sell from anywhere.
Pharmaceutical, agriculture, hotels, restaurants, cafes and marine are the sectors which are in need of upgrading in time supply along with technology connected facilities. There are some good players in the market but it's limited. They are not very large players. Most of the players are small and are kind of unorganized. So there is still a big gap in the market for a very well run process-driven kind of organization to break into the market and offer to take a large market segment.
Let's come to this particular company that you have acquired. What is so special about this company?
The cofounders of Udgam have a combined experience of more than 40 years in the cold chain sector. They both had been developing cold chain capabilities for many big multinational companies. So they had that experience to build and introduce some unique solutions to the customers. I don't think many of the Indian and other companies also have these facilities available with them. So they have developed certain models, which are unique, which can be the market leaders within that segment because that kind of service is not available.
How Udgam will complement Sitics?
We have also become a technologically enabled company by acquiring a technology company, which we can integrate into this cold chain and offer some really superior service in the market. We are now covering the whole spectrum of logistics and few players in the country can do that. So I think adding the cold chain to our capability is going to be a tremendous advantage to our existing customers and the new customers, clients who we are targeting. So the opportunities are vast with the big synergies in them coming in, and especially with these people for experience and expertise.