FROM MAGAZINE : Shridhar Venkat reveals supply chain complexities to run the magnanimous kitchens
The Akshaya Patra Foundation, which began its journey in 2000 feeding 1500 school children in five schools in Bangalore has transformed from its humble beginnings to a colossal scale, making its Mid-Day Meal Programme the world's largest school lunch programme.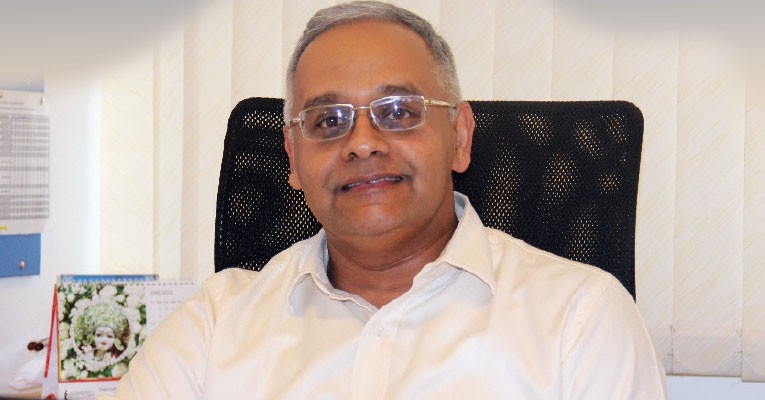 The Akshaya Patra Foundation, which began its journey in 2000 feeding 1500 school children in five schools in Bangalore has transformed from its humble beginnings to a colossal scale, making its Mid-Day Meal Programme the world's largest school lunch programme.
To make the mythical never-ending vessel of food 'Akshaya Patra' a reality, the foundation served up its billionth meal in 2012, then the second billion in 2016. Metaphorically speaking, that would mean feeding the entire nation twice! The first billion took it 12 years; the second, another four years; third billion is expected in another two years time, and thereafter, the foundation expects to serve an additional billion meals every year. Today, Akshaya Patra operates in 41 locations across 12 states, feeding over 1.7 million children, and is well on its mission to reach 5 million children by 2020.
Shridhar Venkat currently serves as CEO of The Akshaya Patra Foundation. His search for existential purpose in life made him quit a corporate career and join the Akshaya Patra Foundation, a not-for-profit organization with a vision that 'No child in India shall be deprived of education because of hunger'.
Venkat in an exclusive conversation with
Surya Kannoth reveals what it takes to run kitchens of such magnanimous scale and the supply chain complexities involved in its operations.
Akshaya Patra has completely redefined the concept of a community kitchen. Can you explain the key elements in your business model that make your supply chain seamless?
At Akshaya Patra, our attempt is to ensure that from the time the raw material is sourced, until the hot, nutritious food reaches the school, quality and nutrition is maintained at every step. We attribute our success to the proactive involvement of all our stakeholders. Even though both upstream and downstream supply chain partners are of other organisations, they work like they are almost a part of Akshaya Patra.
The ability to constantly maintain a quality product, to provide it at scale, and at a low price are traits we would expect of the most successful companies in the world. How does Akshaya Patra do it?
As a non-profit organisation, we understand the importance of making the most of the available resources. We believe in innovation in various aspects of our operations; may it be better cooking techniques, converting wastes into biofuel, improving the logistics, or optimizing the delivery mechanisms while keeping the cost minimum. We never compromise on hiring the best talent or embracing the best technology available. Our Kaizen initiatives also help us harness the best from available resources. In our endeavours, we are supported by both, the Central and various state governments as well as corporate and individual donors.
What are the total volumes handled per day?
We provide food to over 1.7 million children in 14,314 schools across 37 locations in 12 states in India. Some of our centralised units are equipped to prepare over 100,000 meals in just under four hours. State-of-the-art technology and a team of highly motivated and compassionate individuals have helped us scale from 1,500 children in Bengaluru to over 1.7 million children across 12 states and serve more than 2 billion cumulative meals, which is equivalent of serving the whole country twice.

What according to you are the three main challenges that come in the way of a seamless supply chain?
We operate across India, so we handle large quantities of food supply each day. We resort to private cloud and virtualization to manage data generated by millions of transactions across the huge supply chain. One of the major challenges lies in the maintenance of the huge battalion of vehicles. Similarly, as the raw materials used for production are perishable, the First Expiry First Out (FIFO) method is used while issuing them. A major part of maintaining a seamless supply chain is to keep the upstream and downstream partners motivated. On a daily basis, the drivers and helpers got the indent for the next day from the school authorities for the next day's production. This helps proper production planning and minimizes food wastage.
How do you deal with unforeseen calamities (floods etc) that may hamper your daily operations?
In situations where there's flooding or any other natural calamity, the schools are usually closed, so the school feeding does not happen till the time we get any intimation from the authorities. In such situations, we use our resources to the best of our capacity to serve people affected by these calamities and extend our compassion. We also have a mobile kitchen, the Kitchen on Wheels which helps us in our relief initiatives. We have undertaken relief initiatives in Karnataka, Tamil Nadu, Gujarat, Uttar Pradesh, and more recently in Kerala.
How do you manage food waste?
We plan our cooking based on the indent from schools on a daily basis to minimize food wastage. Additionally, we select the right combination of vegetables, thereby minimize pre-production wastage. However, due to cooking on a largescale, we generate food wastages is substantial quantities, which are handled by our biogas plants. We have set up biogas plants at our units in Ballari and Vasanthapura in Karnataka, Vrindavan in Uttar Pradesh, and Ahmedabad in Gujarat. These plants convert organic waste into energy, thereby reducing cost and dependency on LPG.
They also produce volumes of enriched organic manure that helps supplement chemical fertilisers, thus facilitating eco-friendly handling of food wastages of approximately 20 metric tonnes every month. We also have effluent treatment plants to help in scientific handling, disposal, and recycling of runoffs and kitchen wastes. This helps in reducing smell and spillage, thereby preventing environmental pollution. Wastewater from the kitchen is collected and treated using an algae bio-culture. No chemicals are used. This recycled water is then reused for cleaning vehicles and gardening.
As far as quality checks go, do you engage a third party to monitor quality so as to ensure that quality is not compromised at any stage?
The quality of food is continuously monitored and evaluated at our kitchens as a part of the internal systems we have put in place. Strict adherence to standard quality practices is maintained to ensure that quality criteria is met. Qualified professionals are hired to monitor and assess the food quality. In addition, cooked food is checked by external National Accreditation Board for Testing and Calibration Laboratories (NABL) Accredited lab half yearly to confirm that it is meeting the requirement. DNV GL undertakes half yearly surveillance audits for the ISO 22000:2005 certified locations.
Cisco has recently tied up with TAPF to help in efficiently tracking production, distribution, supply chain and logistics. How do you see digitalization really changing the game for you in terms of increasing your operational efficiencies?
Cisco has agreed to help digitise our kitchens across 7 locations in India. It will connect our corporate offices in Bangalore, Gurgaon, and field kitchens across 7 locations, thus enabling us to efficiently track our kitchen production, distribution, supply chain, and logistics. Digitisation will allow us to have faster and better connectivity with our field offices which is critical to operation efficiencies. The availability of a real-time data will help us to improve the overall speed, security, and responsiveness of the programme. In the initial phase itself, we have been able to increase our operational efficiency by about 5 percent. Cisco has supported us right from 2007. Akshaya Patra's first kitchen-on-wheels was sponsored by Cisco during Chennai floods in 2015. This mobile kitchen can be stationed anywhere at any site post a disaster and run round-the-clock and provide 2000 meals.
You are already the largest food distribution program in the world. What is your long-term vision going forward from here?
Currently, we serve school lunch to over 1.7 million children across 12 states in India. Our mission is to serve 5 million children every school day by 2020. We want to scale up our operations and serve nutritious meals to as many children as possible so they don't have to miss education because of hunger. We are in talks with the state governments to extend our services. Along with serving wholesome meals to children, we also aim to instill a culture of cleanliness and hygiene among school-aged children for which we have initiated the Swachh Vidyarthi, Swachh Vidyalaya, Swachh Gruha initiative. We plan to focus on the improvement of the school infrastructure through our Model School project. Then we have the 'Giving every dream a chance' initiative which seeks to provide a platform to explore the uncommon talents of our beneficiaries across India.