Shipsy raises $6mn Series A funding from Sequoia Capital, Info Edge
November 28, 2020: The platform that helps shippers reduce freight costs by automating and digitizing freight negotiations, Shipsy, has raised $6 million in Series A funding in a round led by Sequoia Capital India's Surge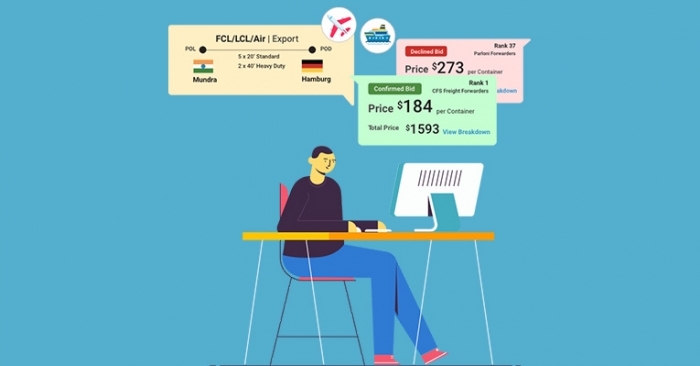 November 28, 2020: The platform that helps shippers reduce freight costs by automating and digitizing freight negotiations, Shipsy, has raised $6 million in Series A funding in a round led by Sequoia Capital India's Surge and existing investor, the publicly-listed Indian online classifieds company Info Edge.
Sanjeev Bikhchandani, founder and executive vice chairman of Info Edge, said, "Shipsy's team has a customer-first approach and their software product solves for opacity in the logistics supply chain for enterprises using intuitive workflow automation. The product has seen great adoption from large Indian as well as overseas corporates with significant cost reduction for them. We are excited to continue backing the team as Shipsy is evolving into a global B2B product being built and scaled from India."
Soham Chokshi, co-founder and CEO of Shipsy, said, "Owing to a substantial increase in the demand for our solution, it was important to leverage the momentum and look out for global investment partners in our next leg of our journey. The money raised will help fuel our growth and enable us to become a market leader, allowing us to continue our aggressive geographical expansion, besides investing in product innovation to keep us ahead of the curve. While we have run our venture profitably, it was critical for us to partner with like-minded global investors in our journey as we venture into larger markets."
The approach is to create a strong SaaS workflow management platform that allows network participants to collaborate and work together, reducing process bottlenecks, enhancing efficiency and bringing transparency. Shipsy boasts of processing 10 percent of India's trade as well as having the biggest 3PL company, the largest exporter and retailer along with the largest QSR chain amongst their clientele.
More than 120 enterprises, including 5 of the top 10 exporters of India are among Shipsy's clients today. As for the business, revenues have grown over 3 fold in the last year and a half. The company has increased its customer base by over 2x just over the lockdown period as enterprises look out for a digital solution to manage shipments.