ZIM steps up capacity building, charters 6 more vessels
Deal is for period of 7 years for a total consideration of approximately $600 million.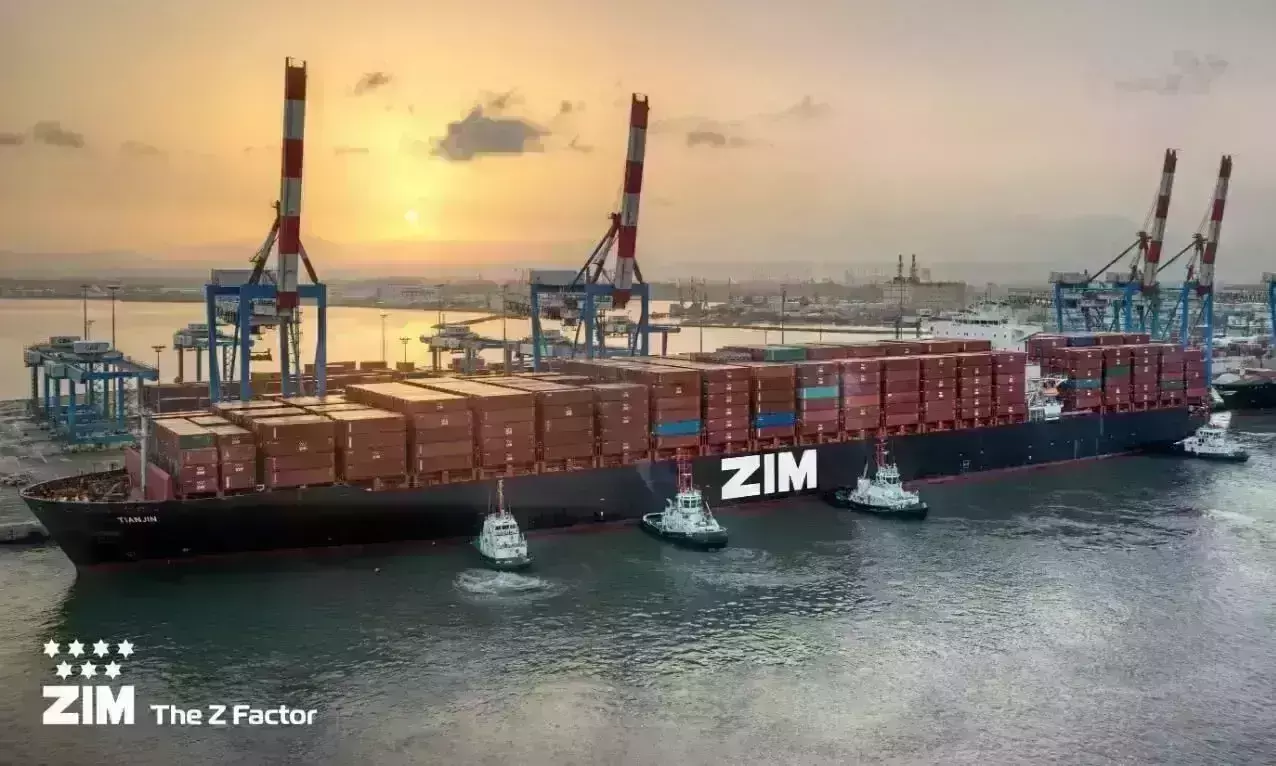 NYSE-listed, Israeli carrier ZIM Integrated Shipping Services will charter a total of up to six 5,500 TEU, wide beam newbuild vessels for a period of 7 years for a total hire consideration of approximately $600 million.
ZIM signed the charter transaction with a group of investors initiated by MPC Capital AG.
The vessels will be constructed at Korean-based shipyard HJ Shipbuilding & Construction (formally known as Hanjin Heavy Industries & Construction Co.), and are scheduled to be delivered between May 2023 and February 2024, an official statement said.
"We are pleased to announce another attractive chartering transaction for newbuild vessels, securing modern and efficient tonnage vessels which are ideally suited to serve on our expanded network of expedited services, as well as other regional services," says Eli Glickman, President & CEO, ZIM. "We continue to advance our strategy of chartering in highly versatile vessels to strengthen our commercial prospects, maintain our flexibility and enhance our position as an innovative provider of seaborne transportation. With a commitment to delivering industry superior profitability, we expect to continue to employ a prudent capital allocation approach, while maintaining our operational agility and creating enduring value for shareholders."
ZIM had signed a charter agreement last month with Navios Maritime Partners L.P. to charter thirteen container vessels for a consideration of approximately $870 million.
Average freight rate per TEU more than doubled to $2,786 for 2021 as against $1,229 for 2020 as ZIM announced record numbers - total revenue of $10.73 billion for 2021 compared to $3.99 billion for 2020 - an increase of 168 percent. Net income for the full year was $4.65 billion (including a tax expense of $1.10 billion) compared to $524 million for 2020.