Global Logistics launches containers to tackle shortages
Containers will operate both ways between major Indian ports and Singapore, Malaysia, Bangladesh & China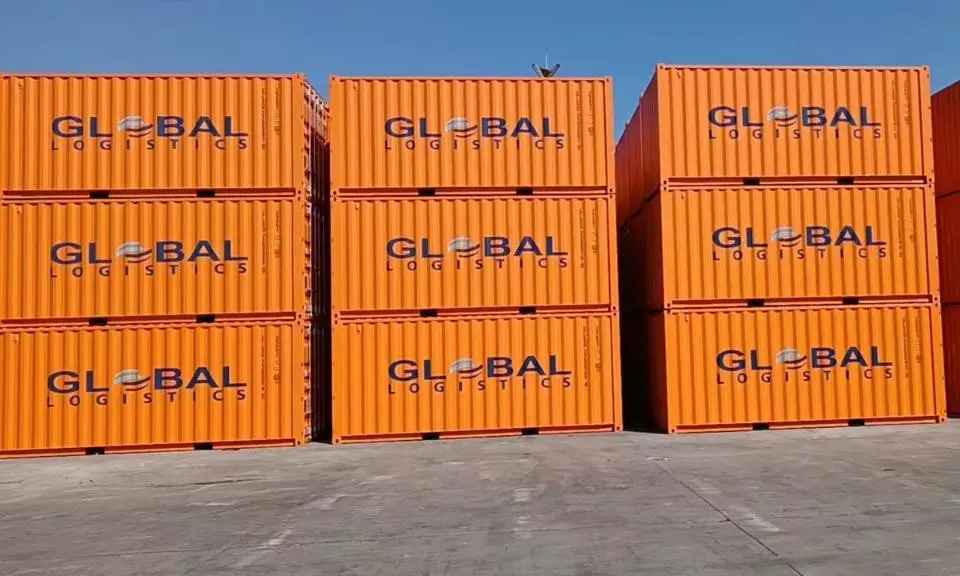 With container shortage plaguing the logistics industry over the last two years, Global Logistics Solutions India Pvt Ltd has launched Global Logistics Containers to strengthen its NVOCC operations and further support our customers.
(NVOCC, or Non Vessel Owning Common Carrier, operations include sales, loading and transport of containers to gateway ports. The bill of lading issue and overseas distribution is also taken care of by the agents of NVOCC.)
"Our containers will operate both ways between the major Indian ports of Chennai, Nhava Sheva, Mundra and Kolkata and inland container depots (ICDs) and Singapore, Malaysia, Myanmar, Bangladesh, China, Vietnam with immediate plans of connecting the Middle East region," an official statement said.
"The containers will be sourced from China," says Naveen Prakash, Director, Global Logistics Solutions India Pvt Ltd. "With the government planning to increase exports to various countries, it will be quite handy, and we would be able to cater to the requirements of EXIM customers."
Prakash added that they have arrangements with liners/feeders, "especially with common feeder and liner operators operating towards this sector."

Customers, Prakash said, are eager to use the services "as we have been catering to their demand as a freight forwarder. Now we will be able to offer them our own equipment with better control."
Global Logistics was incorporated in 2006 at four locations - Mumbai, Delhi, Kolkata and Chennai, and is run by Jiss Mathew, Asif Mujawar and Naveen Prakash. It now operates across 26 locations, and connects 2,000+ locations around the world.
Container prices decline in India, availability a concern
There has been a general decline in average prices of 20 ft DC and 40 ft HC standard shipping containers across the ports of Chennai, Nhava Sheva and Mundra from Mid-January 2022 till date after having peaked in August-September 2021, according to the latest analysis by Container xChange.
"The prices, however, are much higher than January 2021 (40 percent higher in Chennai, 36 percent higher in Nhava Sheva and 36 percent higher in Mundra for 40 ft HC containers)."
Another key finding is the rise in Container Availability Index (CAx) values. A CAx value of 0.5 means that the same number of containers leave and enter a port in the same week. CAx values of > 0.5 means that more containers enter and CAx values of < 0.5 means more containers leave a specific port.
The CAx at Nhava Sheva, for example, has been in the range of 0.75-0.82 for the first four months of 2022, and was last recorded at 0.81.
Freight rates still weak across China-U.S.
Container freight rates declined during the week ended April 29 as lockdowns in China persisted, curtailing cargo exports from the world's largest production hub, according to the latest update from S&P Global Commodity Insights.
"Despite slacking volumes, carriers have maintained strong utilisation levels by omitting some ports and rerouting specific ships to nearby ports in Taiwan and southern China as shippers frantically shuffled cargo to meet them."
Carriers were heard withdrawing May 1 GRIs but have indicated that mid-May increases are still possible, depending on any demand-side developments in Asia, the report said.