DPT clocks record cargo handling throughput numbers in FY21-22
Deendayal Port Trust created a new record by handling 127.10 million metric tonnes of cargo during the FY 2021-22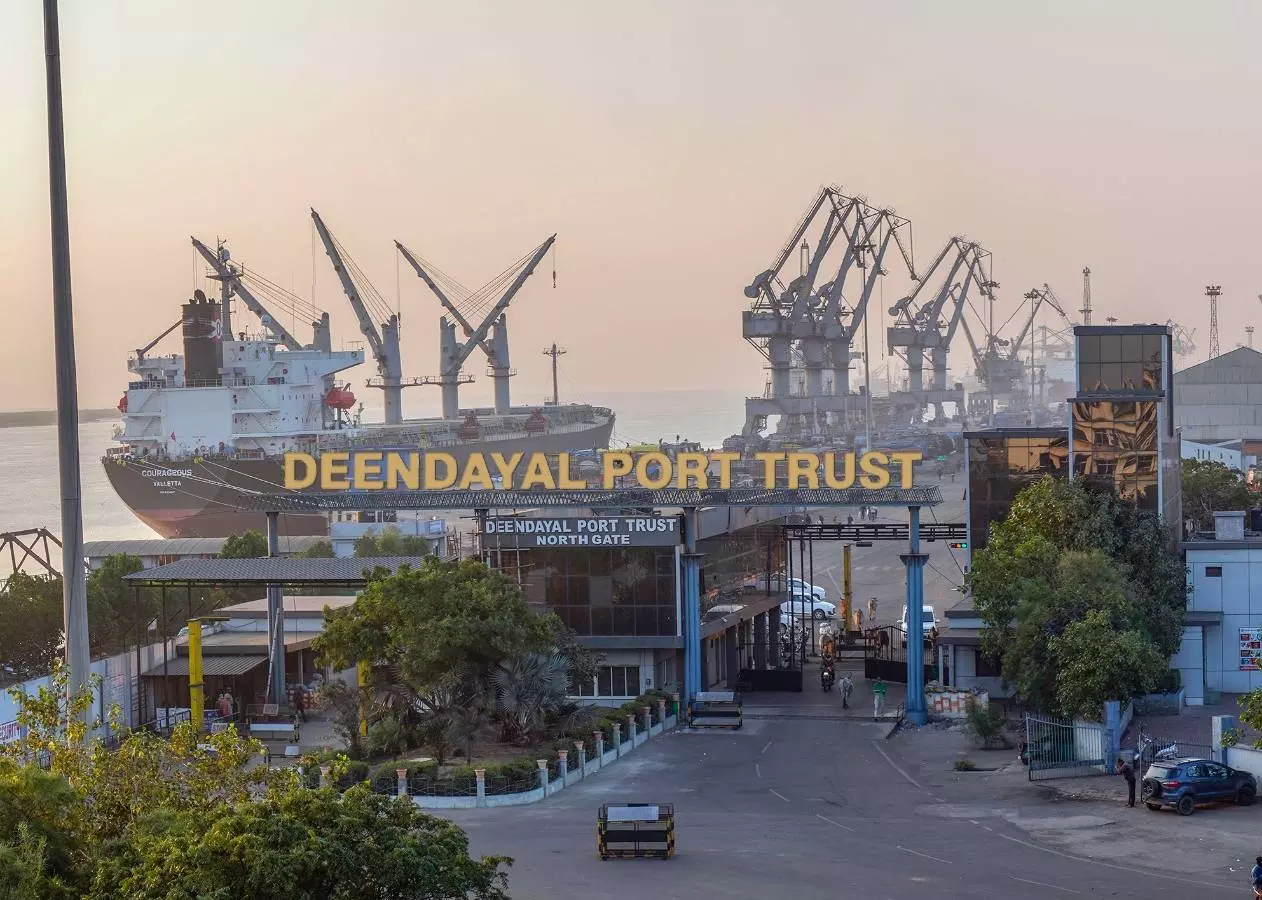 Gujarat's Deendayal Port Trust created a new record by handling 127.10 million metric tonnes of cargo during the FY 2021-22, as against 117.566 MMT in FY 2020-21, showing a growth of 8.11%.
Incidentally, DPT is the only major Indian port to handle more than 127 MMT cargo throughput and it has also registered the highest cargo throughput in its history. As per a release from the port, it has handled a total of 3151 vessels during FY 2021-22 as against 3095 vessels in FY 2019-20.
While the provisional operating income of the port increased by Rs. 106.94 crores as compared to the previous year, when it stood at Rs. 1717.95 crores on account of an increase in traffic by 8.11%. As per the release, during the year the port has achieved a provisional net surplus of Rs. 657.01 crores.
While the port has flagged off several projects related to infrastructure creation, DPT has successfully awarded the work of augmentation of Liquid cargo handling capacity by revamping the existing pipeline network at the oil jetty area in September 2021.

In order to enhance the import and export capacity of the port, the port has reportedly constructed an additional piled platform for cargo jetty number 14 and 16 at a project cost of Rs. 58.34 crores. in November 2021. Other projects undertaken include widening of wharf structure to facilitate additional cargo handling, the port has upgraded its backup area to store 5 lakh tonnes of cargo, and it has facilitated the enhancement of the internal road network for smooth evacuation of cargo movement.
The Deendayal Port Trust is also reportedly developing greenfield Smart Industrial Port Cities(SIPC) at two locations including in Gandhidham – Adipur area spanning over 580 acres. This will be utilized for residential, commercial, and institutional development. Another location spread over 850 acres will be in Kandla and the environment clearances for both have been received and detailed engineering designs for various infrastructure works have reportedly been prepared.
The total expenditure on these two projects is likely to be Rs. 1147 crores and the project is slated to enhance the industrial and commercial activities in the Kutch region. While the SIPC's are expected to bring additional cargo to the port, the completion of this project is expected to generate around 50,000 direct and indirect jobs.