DP WORLD Cochin achieves record productivity
Also maintained its #1 position among South Indian terminals in April 2022 by clocking a volume of over 66,000 TEUs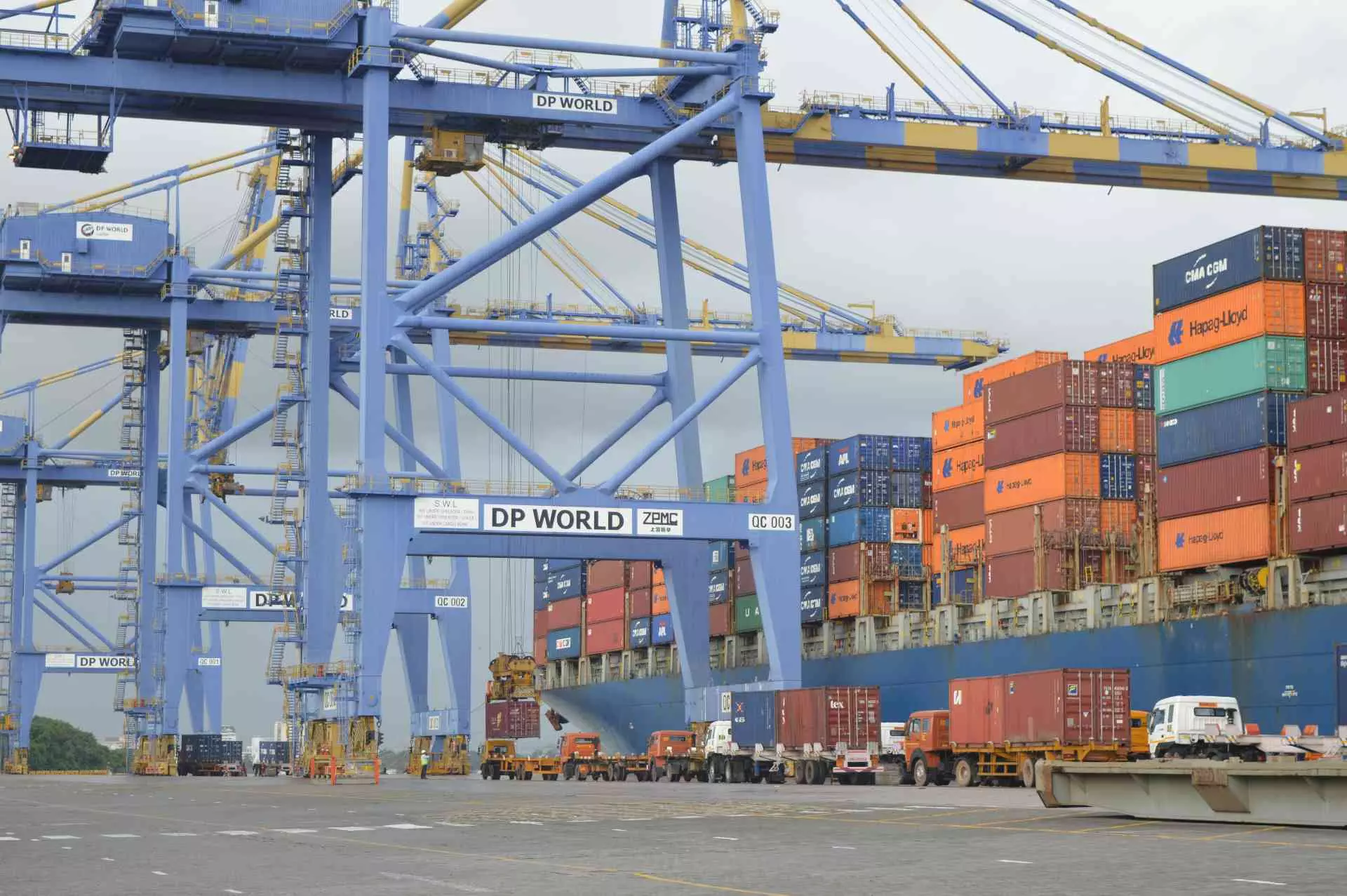 DP World Cochin recorded the highest ever vessel productivity since inception at 150 moves per hour on the MV.TCI Anand on 23rd March 2022, surpassing the previous record of 137 moves achieved in July 2019. Further to clocking record transhipment volumes of over 1.50 lakh TEUS in CY 2021, DP World Cochin also maintained its #1 position among South Indian terminals in the month of April 2022 with a volume of over 66,000 TEUs.
Praveen Thomas Joseph, the CEO, of DP World Cochin, said, "2021 has been a watershed year for DP World Cochin. Our relentless focus on customer-centricity and improving productivity along with the active support from Cochin Port Trust has made Cochin a preferred choice for international shipping liners. The newly added WIS service and the ISG Service connecting Cochin to the Middle East and the East Coast of India have helped achieve significant volume growth, especially in transhipment. We continue to dedicate our efforts to helping our customers navigate the increased complexities in the current global supply chain eco-system".
DP World Cochin is well connected to major cargo generating ports on the East and West coasts of India through a coastal feeder network. It has direct services to the Far East, Mediterranean, Middle East, Europe and South-East Asia. It is uniquely placed with minimum deviation from international sea routes. It is the gateway port for the Exim cargo base of South India with highway and rail connectivity and provides very competitive transhipment solutions in the region. The terminal is well positioned with the presence of allied industries like bunkering and a shipyard in proximity. There is a capacity for future extension of quay length up to 1.8 km and development of other infrastructure and handling equipment basis demand.
DP World is a leading provider of worldwide smart end-to-end supply chain logistics, enabling the flow of trade across the globe through an interconnected global network of 295 business units in 78 countries across six continents.