Cyclone Biparjoy's approach sparks concerns for container shipping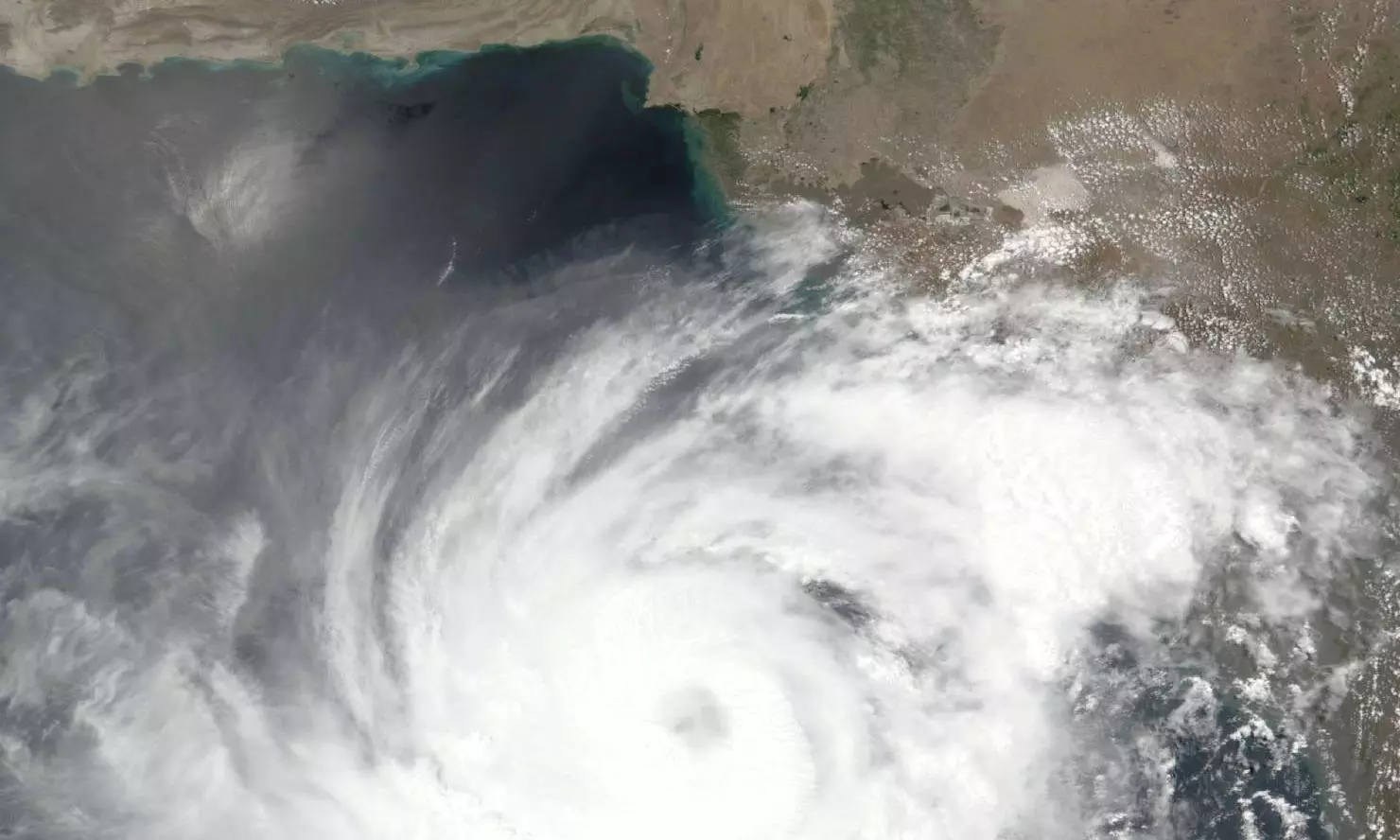 Indian container logistics players can expect significant obstruction of port operations and container movement restrictions owing to the Cyclone Biparjoy approaching the Gujarat coast notes Christian Roeloffs, co-founder and CEO, Container xChange

"The disruptions extend beyond port operations, as rail transportation in the affected areas is also being severely impacted."
"The container logistics companies must expect delays and potential backlogs in cargo handling. Vessel operators have been instructed to evacuate berths, resulting in a halt in container movements."
"The suspension of port operations, including major ports such as Deendayal Port, Adani Ports' Mundra Port, Tuna Port, APM Terminals Pipavav, and Adani Hazira Port, will directly impact container availability and operations."
"Mundra Port, already grappling with a substantial buildup of containers due to diversions from APM Terminals' Pipavav Port, may face further difficulties in managing container flows once operations resume."
"The cancellation of trains by the Western Railways adds another layer of complexity, causing delays in the movement of goods and impeding overall logistics processes for the container shipping industry."
"Short-term challenges, such as cargo handling delays, container movements, and potential supply chain disruptions, will be prominent."
"We foresee the ripple effect of these closures to persist for a considerable period as the industry prepares to near the peak shipping season soon."
"In the long term, the industry should expect the need for recovery measures to address congestion, optimize container flows, and restore the overall stability of container shipping operations. The combination of suspended port and rail operations and potential disruptions in the container supply chain will likely lead to congestion and delays in container movements."
"Container availability is expected to be adversely affected, exacerbating the strain on already stretched global container supply chains. As a result, the industry should anticipate an increase in further ocean shipping disruptions, and delays in cargo delivery."
"During this period, effective contingency planning becomes crucial. The industry needs to prepare for flexible routing options to mitigate disruptions in container movements."
"It is important to recognize that the situation remains fluid and subject to change as the cyclone progresses. The container shipping industry must remain vigilant and prioritize the safety of personnel and assets. Close coordination with relevant authorities is vital to minimize potential disruptions caused by Cyclone Biparjoy and to facilitate a swift recovery once the cyclone subsides."