Cochin Port to flag off solar power plant of 4000kWP to 5000kWp capacity
CPT has already commissioned a 250 kWP solar project while work on the 1500kwp floating solar will be commissioned by June 2022. Another initiative is providing shore power supply to the vessels calling at Port to reduce the carbon emission from the vessels during berthing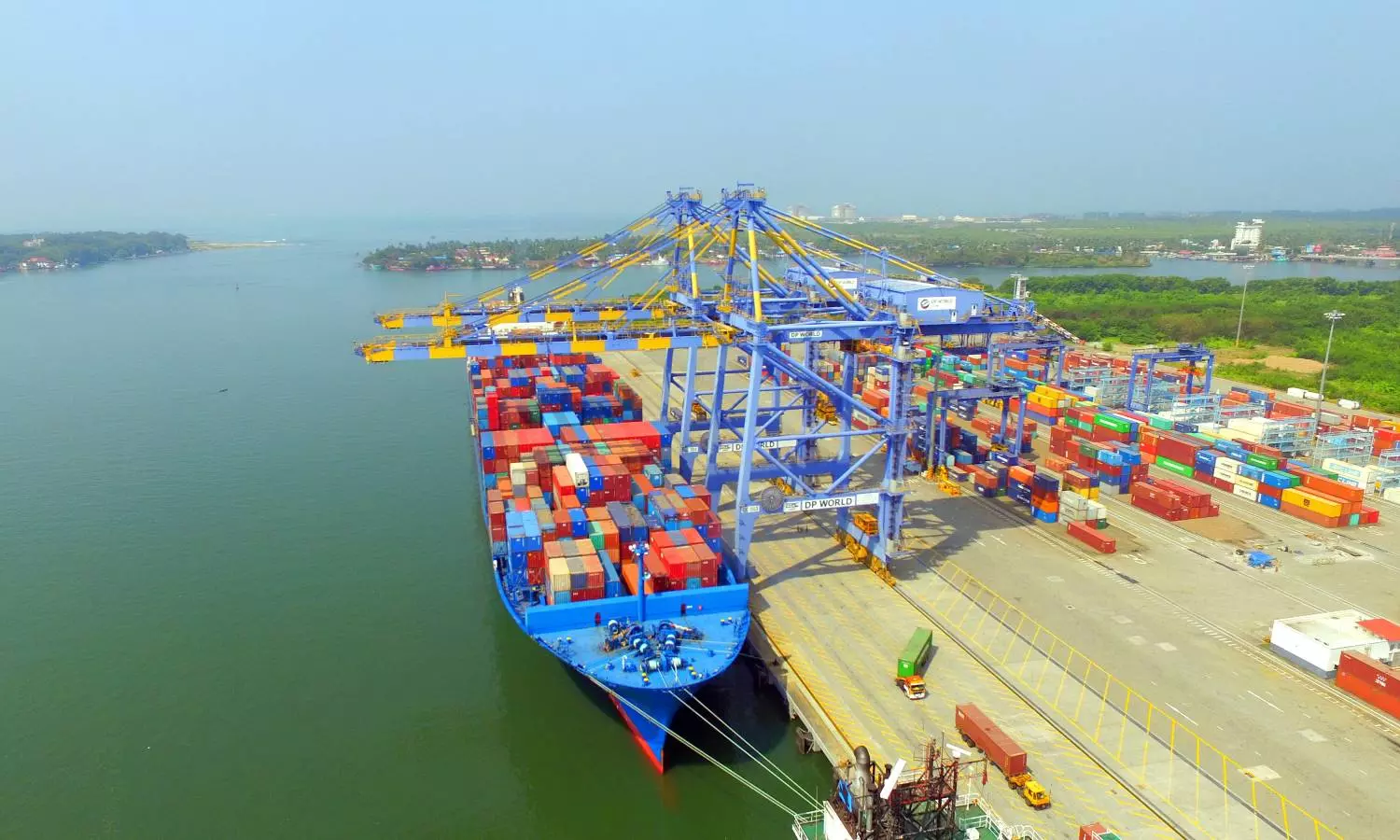 In line with achieving its green goals of moving to 60% solar power by 2030 through renewable energy, the Cochin Port Trust (CPT) has proposed to put up a solar power plant of 4000 kWP to 5000kWp capacity which includes the existing and ongoing solar projects. The Cochin Port has aims to shift many of its operations completely to solar power by 2030. The current freight capacity of Cochin Port is around 73.67MMT, said port authorities.
CPT has already commissioned a 250 kWP solar project while work on the 1500kWp floating solar will also be commissioned by June 2022. Meanwhile, port authorities told The Indian Transport and Logistics News (ITLN) that a 350kWp solar plant is already in the tendering stage at SECI (Solar Energy Corporation of India Limited).
This is in line with The Maritime India Vision (MIV) 2030 plan, whereby the Cochin Port Trust (CPT) has taken up a series of green initiatives through which it will gradually make a move to 60% of the total power requirement to solar. Under MIV, the CPT will be looking to flag off solar-powered cranes and offer shore-based power supply to all ships and vessels at all the berths on Willingdon Island, Vallarpadam International Container Transshipment Terminal, Cochin Oil Terminal North and South tanker berths as well as the LNG terminal.
The Cochin Port currently has a 250 kWp solar power plant and the same power is used for the quarters at RNAS (residential) area and for pumping water at Mattancherry Halt Pump House. CPT's clients and stakeholders have been given grid connectivity and solar power is exported to the Port's grid, which is adjusted in their monthly electricity bills in accordance with KSERC Regulations.
Another initiative being planned by the port is to provide shore power supply to the vessels calling at Port to reduce the carbon emission from the vessels during berthing. Speaking about the initiative, Dr. M Beena, IAS, Chairperson of the Cochin Port Trust told ITLN, "1.5 MWp floating solar panels will be commissioned by June 2022. A 350 kWP solar power plant will be commissioned by December 2022. A proposal for providing shore supply to the Cruise Passenger Vessels will be taken as per MIV 2030. While solar power alone will not be sufficient for all processes of the port. The port has the vision of moving 60% of the total power requirement to solar and not 100% power through solar by 2030."
More recently two major projects of the port including the development of Multi-User Liquid Terminal (MULT) and the reconstruction of South Coal berth (SCB) have been included in the central government's flagship Gati Shakti master plan.
Interestingly, the Maritime India Vision (MIV) 2030 is a 10-year long blueprint that is slated to overhaul the Indian maritime sector by creating Rs 3 lakh crore investment in port projects of India and in creating jobs for 20 lakh people. The plan was unveiled by Indian Prime Minister Narendra Modi at the three-day Maritime Summit 2021 in March last year.
As more major Indian ports move towards renewable energy (solar, wind, and advanced energy solutions) and green initiatives, solar energy is increasingly going to be a big part of the energy ecosystem for ports owing to ease of construction and affordability quotient of its deployment.