APM Terminals Pipavav sets high performance standard in ship movement
Proud to create benchmark in marine operations by executing 7 ship movements in 5 hours: Jakob Friis Sørensen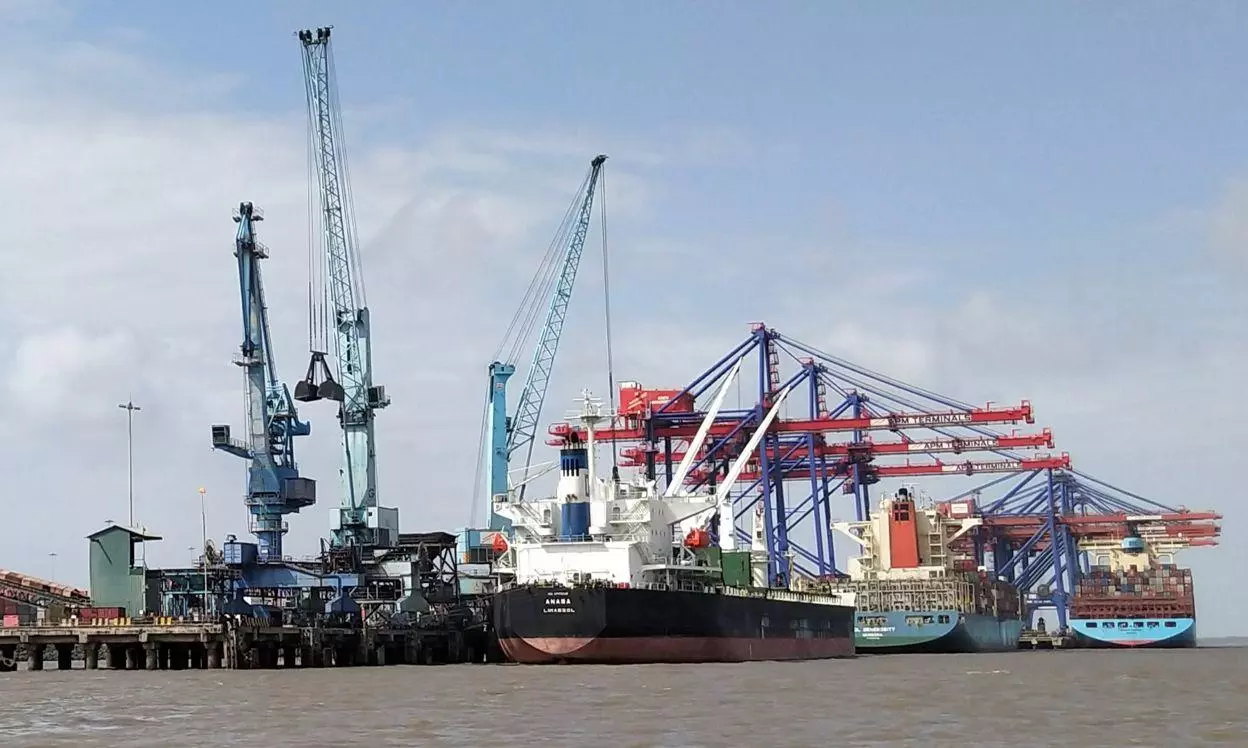 APM Terminals Pipavav handled seven ship movements within a span of five hours through well-coordinated efforts by different teams. The accomplishment is significant as it was undertaken in a one-way channel.
A shipping movement is a marine operation involving the berthing, unberthing or shifting operations of vessels calling the port for cargo operations. Shipping movement at the port is executed through coordinated efforts of the marine pilot, vessel masters and their crew, radio operators of the port control room, harbour tugs, mooring gangs and a pilot boat.
Commenting on the port's accomplishment, Jakob Friis Sørensen, MD, APM Terminals Pipavav said, "We are proud to create a benchmark in marine operations by executing seven ship movements in five hours. We are confident of our ability to pull off such a challenging task and ensure no waiting time for incoming vessels. Our experienced and skilled people are our greatest assets, and we believe in going all out to serve our customers. It is our endeavour to offer our customers the best of our services with no waiting time."
In May 2022, APM Terminals Pipavav was ranked as the most efficient Indian Port in a Container Port Performance Index (CPPI) developed jointly by the World Bank and S&P Global Market Intelligence. The port is globally ranked 26th in CPPI 2021 with total points of 109.823. The flexibility and agility towards customers' needs, processes designed towards customer centricity and the port's safety initiatives are a few of APM Terminals Pipavav's distinct characteristics that provide an edge over other Ports in the vicinity.
APM Terminals Pipavav [Gujarat Pipavav Port Ltd.] is one of India's leading gateway ports for Containers, Ro/Ro (passenger cars), Liquid Bulk and Dry Bulk cargoes serving Northwest India from Gujarat. The port is connected to the North and West of India via the rail and road network. The current annual Cargo Handling Capacity includes 1.35 million TEU Containers, 250,000 Passenger cars, 2 million metric tons of Liquid bulk and 4 million metric tons of Dry bulk. APM Terminals Pipavav is India's first public private partnership (PPP) port in India and is a part of the APM Terminals global terminal network.