APM Terminals Pipavav Q2 net profit up 59% to Rs 72cr
Revenue from operations up 17% at Rs 227 crore compared to Rs 195 crore in Q2FY22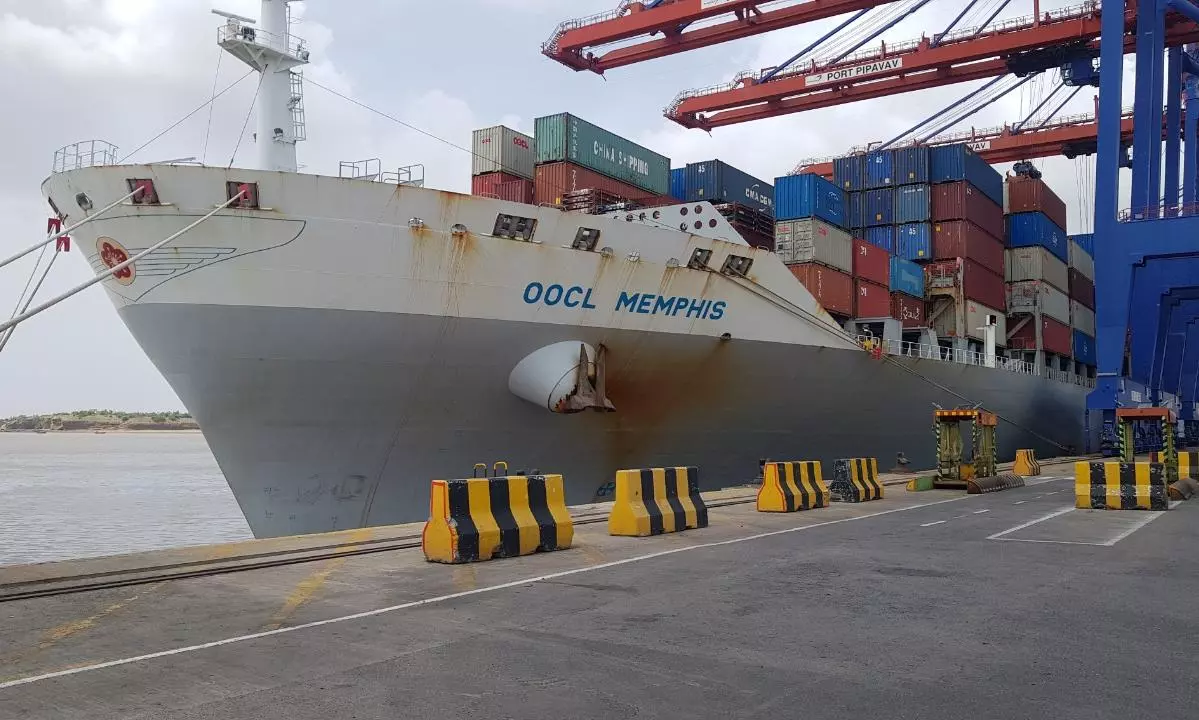 APM Terminals Pipavav (Gujarat Pipavav Port Ltd), one of the leading gateway ports in Western India, reported a 59 percent increase in consolidated net profit at Rs 72 crore ($9 million) for Q2FY23 compared to Rs 45 crore in Q2FY22.
Revenue from operations for the quarter was up 17 percent at Rs 227 crore ($28 million) compared to Rs 195 crore in the corresponding period of last year, says an official release.
EBITDA for the quarter was Rs 121 crore ($15 million) compared to Rs 109 crore in Q22022, and EBITDA margin was down to 53 percent in Q2FY23 from 56 percent in Q2FY22.
"Globally, the logistic industry is going through challenging times owing to the adverse geo-political environment, signs of inflation and global recession, impacting the slowdown in demand," says Jakob Friis Sørensen, MD, Gujarat Pipavav Port. "However, we are seeing a slide uptick in our container and bulk volume. We are extremely happy to resume the shipment of agri-commodity and export of vehicles from our port. We are continuously working on providing the best value and service to our customers."
The container cargo business for the quarter stood at 187,000 TEUs, an increase of 19 percent YoY, the release said. "Dry bulk volume was 1.30 million MT, liquid volume handled was 0.21 million MT while 8,000 units were handled under RoRo category. The port handled 495 container trains during the quarter as against 485 handled in Q2FY22."
For the first half ended September 30, 2022, the company reported net profit of Rs 131 crore ($16 million), an increase of 68 percent while revenue was up 23 percent at Rs 435 crore ($53 million).