APM Terminals Pipavav Q1 consolidated net up 81% to Rs 59cr
Revenue from operations up 30% at Rs 208 crore compared to Rs 159 crore in Q1FY22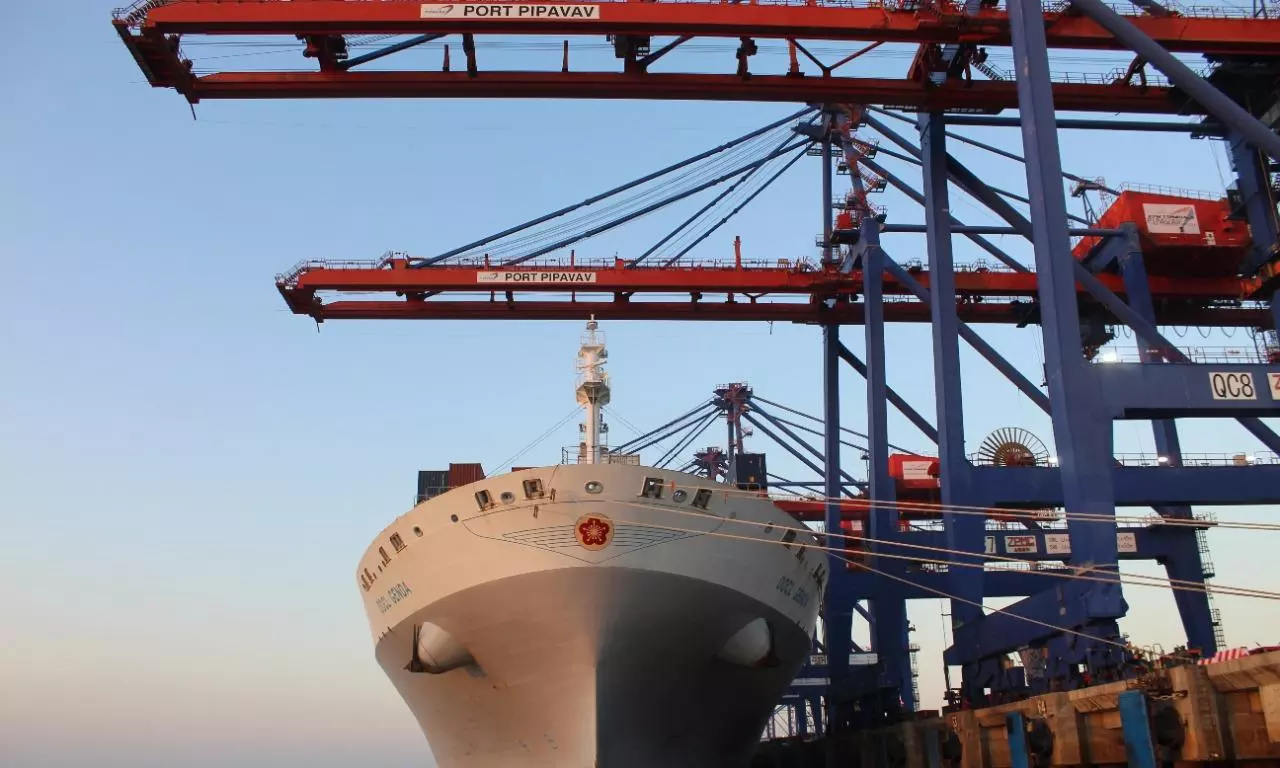 APM Terminals Pipavav (Gujarat Pipavav Port Ltd), one of the leading ports in western India, reported an 81 percent increase in consolidated net profit at Rs 59.3 crore ($6.7 million) for Q1FY23 compared to Rs 32.8 crore ($4.1 million) in Q1FY22.
Revenue from operations for the quarter under consideration increased 30 percent to Rs 208 crore ($26 million) as against Rs 159 crore ($19.9 million) in the corresponding period of last year.
EBITDA for the quarter was at Rs 113 crore ($14 million) compared to Rs 87.9 crore ($11 million) in Q12022, and the EBITDA margin stood at 54.4 percent in Q1FY23 as against 55.1 percent in Q1FY22.
"With economies around the world opening up and businesses normalising, the growth in cargo business has led to good performance this quarter," says Jakob Friis Sørensen, MD, Gujarat Pipavav Port Ltd. "However, the slowdown in the global supply chain is still a concern. I am thankful to all our stakeholders and customers for their trust in us and we continue to offer them the best services possible."

The container cargo business for the quarter stood at 187,000 TEUs, showing a growth of 24 percent YoY and 14 percent QoQ. Dry bulk volume was 0.93 million MT, up 41 percent YoY, liquid volume handled was 0.20 million MT, up 46 percent YoY, and 6,000 units were handled under RoRo category as against 2,000 units in Q1FY22.
The current annual cargo handling capacity at APM Terminals Pipavav includes 1.35 million TEU containers, 4 million metric tons of dry bulk, 2 million metric tons of liquid bulk and 250,000 passenger cars.