Adani Ports H1FY2024 net profit up 33%
Revenue increased 26% to Rs 12,894 crore from Rs 10,269 crore in H1FY2023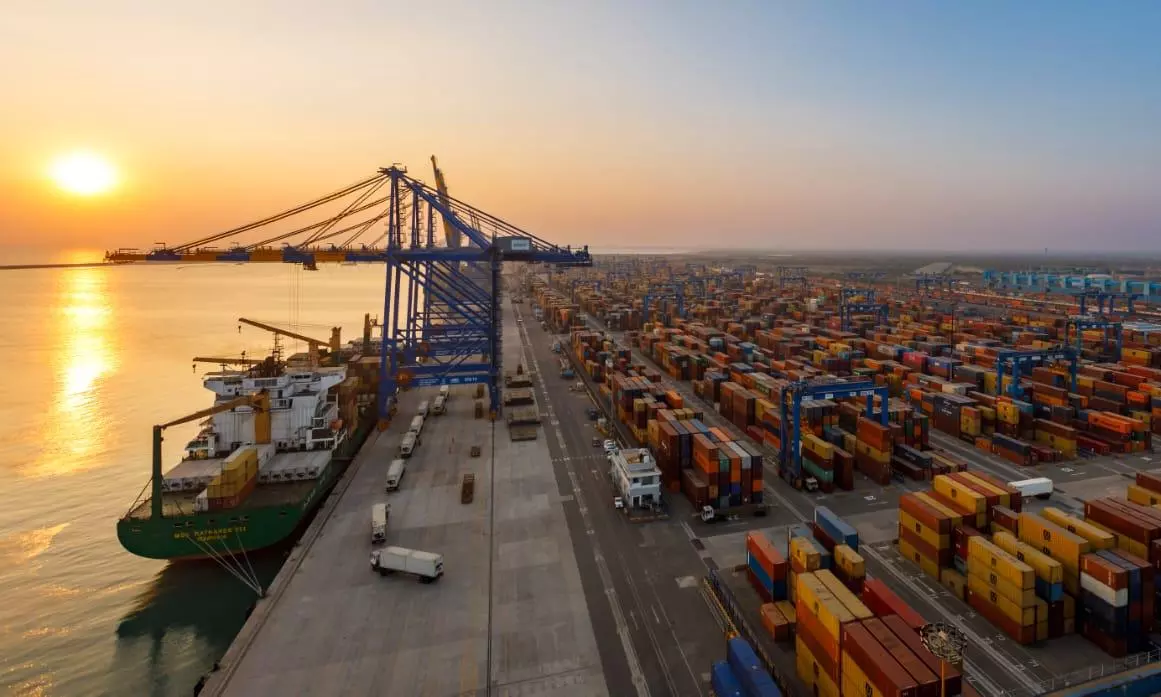 Adani Ports and Special Economic Zone (APSEZ) reported a 33 percent increase in net profit at Rs 3,881 crore for the first half of financial year 2023-24 (April-September 2023).
Revenue increased 26 percent to Rs 12,894 crore from Rs 10,269 crore in H1FY2023, says an official release.
"APSEZ achieved another milestone by registering its highest ever half yearly revenue of Rs 12,894 crore, EBITDA of Rs 7,429 crore and cargo volumes of 203 MMT during H1FY24," says Karan Adani, CEO, Adani Ports and Special Economic Zone. "The splendid performance was on the back of a 14 percent YoY increase in cargo volume coupled with improving operational efficiencies at our ports, which has resulted in our domestic ports EBITDA improving by 220 bps YoY to 72 percent during H1FY24.
"Our under-construction port in Sri Lanka has now received a funding commitment of $553 million from the U.S. International Development Finance Corporation (DFC). The expansion of our logistics business has also gathered momentum. During H1FY24, APSEZ has added 11 rakes, Loni ICD, and warehouses at Mumbai and Indore to its portfolio. The improved utilisations of logistics assets have led to APSEZ recording its highest ever half-yearly rail and GPWIS volumes with rail volumes growing at an impressive 25 percent YoY and GPWIS volumes growing at 42 percent YoY."