FROM MAGAZINE: Sewing services to the needs of fast fashion
Whether it is getting the latest top secret collections delivered safely and securely to the ramp or responding to the 'need it now' approach of e-commerce customers or exporting high end fashion apparels out of the country, logistics players are well aware of the demands and are tailoring their services as per client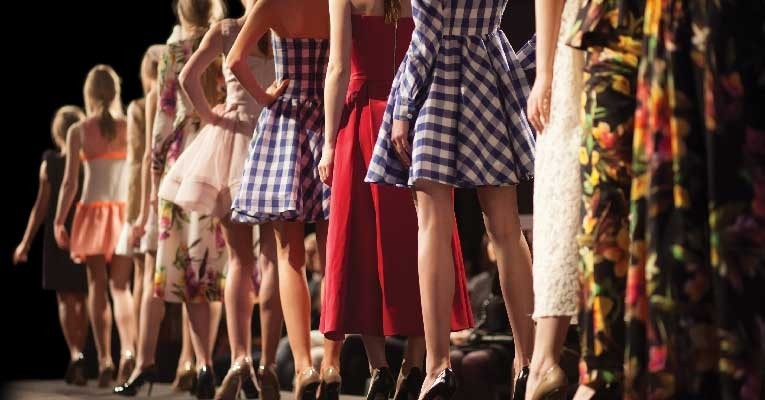 Whether it is getting the latest top secret collections delivered safely and securely to the ramp or responding to the 'need it now' approach of e-commerce customers or exporting high end fashion apparels out of the country, logistics players are well aware of the demands and are tailoring their services as per client's expectations.
Shreya Bhattacharya
"What you wear is how you present yourself to the world, especially today, when human contacts are so quick. Fashion is instant language."
The remark once made by famed fashion designer Miuccia Prada stands totally fit in today's times, when everyone aspires to make his/her own mark. Oft-times, these aspirations get emancipation in the form of fashion and apparels.
In a highly demanding trade like fashion, where a product becomes outdated in no time, efficient and flexible apparel logistics surely is critical. Whether it is getting the latest top secret collections delivered safely and securely to the ramp or responding to the 'need it now' attitude of e-commerce customers or exporting high end fashion apparels out of the country, manufacturers are growingly getting conscious of the fact that logistics is one of the main differentiator in their marketing strategy and a lean and agile supply chain is key.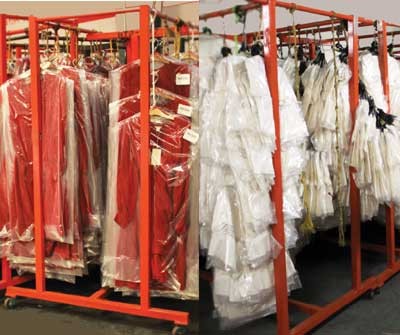 Photo: APM Terminals Inland Services, South Asia
Take the example of Zara, which has caught the attention of fashion lovers because of its speed and responsiveness to the latest fashion trends. Owned by Inditex, the fast fashion retailer has well synchronised its manufacturing and logistics segments to get a lean supply chain. Inventory optimisation models are put in place to help the company to determine the quantity that should be delivered to each of its retail stores via shipments that go out twice every week. The company has strategically placed its production units closer to customers so they can quickly boost supplies of fast-selling items. The stock delivered is strictly limited, ensuring that each store only receives just what they need supporting its brand image of exclusivity and avoiding the build up of unpopular stock. The result is- 24 hours delivery time for European stores and less than 40 hours for its American and Asian outlets. Inditex operates in India through two joint ventures with Trent, the Tata Group's retail arm, one for Zara and another for bridge-to-luxury label Massimo Dutti. Zara and Massimo Dutti collectively saw 20 percent revenue growth in India in 2017-18. During the year, Zara's India branch also set a warehouse in New Delhi for its online clients. The company has partnered with Blue Dart Express and Gati exclusively for the online segment.
Clearly, in an industry, where there is high sense of urgency and demand and supply are intricately entangled, logistics players will also have to meticulously tailor their services as per clients' expectations.
DHL is the official logistics partner to several fashion weeks around the world, including the prestigious ones in Paris, Milan, London, New York and Tokyo. The pressure on designers to have everything ready on time for these shows can be immense, it says. Last minute shipments containing garments and equipment arriving only hours before models sashay down the ramp in front of the world's media, is quite a normal scenario. In order to deal with such emergencies, DHL's portfolio of solutions extends to RFID tracking services, customs clearance support and extra distribution routes to handle increased volume and those critical last minute deliveries.
But the challenge for a logistics partner doesn't stop here. Paul George, chief commercial officer, Schenker India says, "The biggest challenge with top brands is counterfeiting and duplicating the product. Fashion Shows across the globe are highly prone to counterfeiting and therefore, it is of utmost importance to have a foolproof supply chain of garments for the fashion shows."
Schenker India handles movement of the secured cargo through its specialised team which caters to the demands of the customer. "We are able to move secured cargo through escort vehicle having GPS traceability. The demands at fashion shows are of time definite deliveries together with sensitivity of movements. DB Schenker can manage the move-out of the high-end goods which includes careful sorting, repacking and either sale to end customer or return to customer warehouse," adds George.
The requirement of moving apparel cargo from one spot to another is susceptible to being spoilt or lost in transit and therefore, the supply chain trend is always driven by an array of continued innovations, customised solutions and enhanced offerings. One such, one of its kind solutions, is offered by APM Terminals Inland Services, South Asia that has been offering Garment on Hanger (GOH) service for over two decades and facilitates the apparel export-import trade for the country.
"Our strategically located container services facilities in Chennai, Dadri and Nhava Sheva serve India's top three apparel manufacturing belts and we serve the supply chains of most of the leading global apparel fashion brands," says Ajit Venkataraman, MD, APM Terminals Inland Services, South Asia.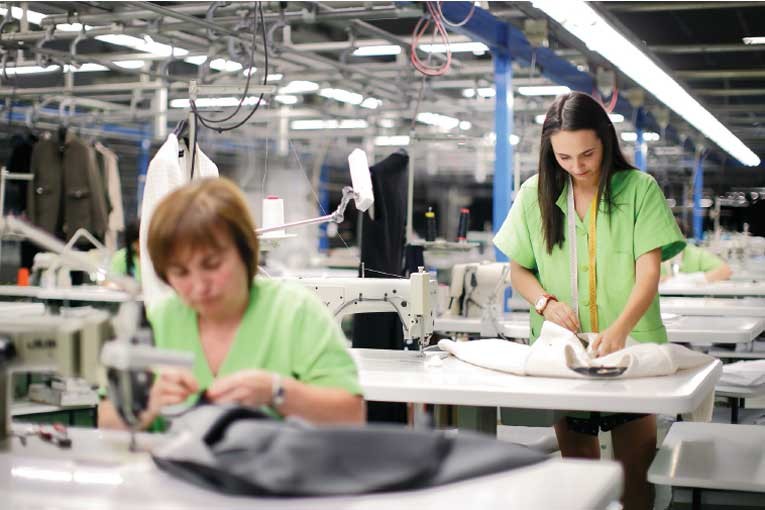 Photo: Inditex
It offers dedicated dust-free GOH rooms to store and stuff apparel, GOH trolleys to effortlessly move cargo during operations in the facility ensuring safety and time saving, and customised GOH fabrication (including 3 tier) to suit the make, type, design and length of a garment. Apart from this, there are some innovative features that have been highly appreciated and are witnessing increased demand, says Venkataraman. Mobile GOH fabrication is a service offered in case of emergency situations whereby the fabrication service is taken at the customer's doorstep, container fabricated, stuffed with GOH, and shipped. Another example is the concept of GOH Partitions developed to jointly ship garments on GOH mobile trolleys (for low value apparel) and on beams (for high value apparel).
"Our customers vouch for the quality of GOH we provide. On the material side, a 28 point checklist for ensuring high quality fabrication, quality testing like load tests for every single beam in the container are followed. On the skill side, we have highly skilled and experienced people working in this field for over 10-15 years. Managing the right load in the container, on each beam, well thought and calculated placement of loaded hangers to ensure apparel protection are just some of the many critical aspects that are well addressed," explains Venkataraman.
Reach of e-retail channel in the digital age
With the rapid growth of digital penetration in the country, the market has opened manifold for the fashion industry, most importantly in the Tier -II and -III cities and semi-urban areas. Media exposure, growing aspirations and increasing share of disposable income are driving consumers towards global fashion brands while limited reach of brick and mortar retail outlets of brands in smaller cities provides an opportunity for online retailers.
So, how are the supply chain stakeholders dealing with the 'need it now' attitude in the fast fashion environment, especially in the backdrop of an e-retail marketplace?
"E-retail is a highly competitive domain with a customer base that has constantly evolving preferences. These fast-paced shifts are compelling companies to create novel and cost-effective offerings for their customers. Companies are now looking towards shorter shipment turnaround time and on-time delivery to provide an edge over their rivals. Our solutions translate into real savings for these businesses. Our extensive pan-India road network provides 95 percent reliability and up to 50 percent reduction in transit time as compared to traditional trucking," says Neeraj Bansal, CEO, DHL SmarTrucking.
Infrastructure improvement remains vital
While the logistics players continue to hone their services for the fashion industry, all of them are unanimous on the fact that infrastructure can uplift their supply chain efficiency.
Underlining the challenges in the ecommerce logistics space, George says, "The fashion segment and the e-commerce industry in general is plagued by issues of last mile connectivity, returns, incorrect or fake addresses, all adding to the logistics costs. In India, an estimated 90 percent of goods ordered online are moved by air, which pushes up delivery costs by around half. Not only is it expensive, the other means, road and rail transport networks, remain woefully underdeveloped and entangled in graft and bureaucracy, leading to long and often uncertain delivery schedules."
Meanwhile, Venkataraman says, "Infrastructure and hinterland connectivity to ports are two key areas that need more attention. For example, our mobile fabrication services provided at the customers' request at their facility can be offered at a better speed if there is better connectivity and access of roads to these facilities. Also, enhanced frequency of trains connecting the hinterlands in north to the seaports in west - like Mundra, will help address uncertainty around delivery schedules. There was a demand for enhanced subsidies at one point in time, but that has been addressed with the doubling of incentive rates from 2 percent to 4 percent under the Merchandise Export Promotion Scheme."
While infrastructure remains a prime concern, a recent joint report by KPMG and CII says that the e-commerce retail logistics market is valued at $35 billion in 2018, and is projected to witness a growth of 36 percent in the coming five years. In order to fulfil such huge demands, e-retail logistics would need thorough preparation.
The study also reveals that return shipments currently constitute 18-20 percent of total shipments in the e-commerce industry. However, with stricter return policies and improvement in processes, returns are expected to reduce to 10-12 percent by 2020.
Catering to the requirements of export import market
Textile plays a major role in the Indian Economy. It contributes 14 percent to industrial production and 4 percent to GDP. Approximately 70 percent of exports are to the Europe, around 20 percent to US and the balance 10 percent to other regions including mainly the UAE.
However, India hasn't been faring well for quite some time. Apparel exports from India dropped by 3.83 percent to $16.716 billion in April-March 2017-18, compared to exports of $17.382 billion in fiscal 2016-17, according to data from Directorate General of Commercial Intelligence and Statistics.
In fact, the apparel market witnessed an average 13 percent negative growth in Q1 2018. A recent AEPC (Apparel Export Promotion Council) report indicates March saw a massive decline of over 17.78 percent. Industry experts say that this can be attributed to concerns with set up and gestation period for GST, steep decline in exports to UAE, strained trade policies with the US. In retrospect, other countries, especially Bangladesh and Vietnam have been witnessing tremendous growth in their exports to Europe.
"The market is very volatile and it is difficult to comment on what the future will be like. It seems though it will be a combination of aspects like demand pick up from UAE, and policy decisions on inter country trade, refunds and incentives/ subsidies have the potential to turnaround the situation for India's apparel exports," explains Venkataraman.
Nevertheless, he remains positive about the long term benefits of GST. "With GST, there is a double fold impact. It has made things simpler for apparel manufacturers, and reduced the raw material cost allowing them to provide benefit to the end-customers. It has also led to increased volumes for us."
Thus, with major policy changes and international market scenario, the Indian apparel industry is seeing some major shifts. Even though, short term ups and downs could affect the growth rate, but a country home to the world's largest youth population, which is becoming fashion conscious day by day, the apparel industry is bound to grow in leaps and bounds. Entry of international brands, changes in preferences from non-branded to branded, the fast growing economy, large young consuming population makes India a highly lucrative market. Given the growing importance of e-commerce in Indian fashion, logistics players will have to play a vital role for the garment sector now, more than ever before.