Schenker India plans to increase warehousing space by 2022
May 14, 2019: Schenker India, a subsidiary of DB Schenker, the transport and logistics division of the Deutsche Bahn Group, plans to double its warehousing capacity, from the current 3.5 million square feet spread across 53 warehouse locations by 2022. It aims to enhance efficiency through technology deployment for faster processing and real-time u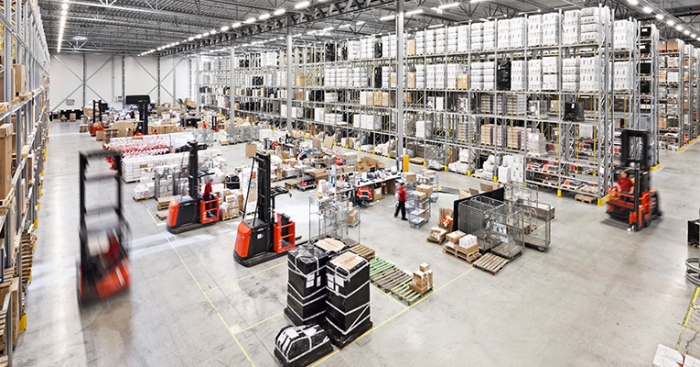 May 14, 2019: Schenker India, a subsidiary of DB Schenker, the transport and logistics division of the Deutsche Bahn Group, plans to double its warehousing capacity, from the current 3.5 million square feet spread across 53 warehouse locations by 2022. It aims to enhance efficiency through technology deployment for faster processing and real-time updates across the value chain.
Schenker India has a portfolio of 1100 clients supported by specialised professionals based in 37 offices in 34 cities across the country. With the objective of doubling its contribution in the Asian region, the company is aggressively rolling out an %u2018Asia MNC' strategy wherein the group leverages existing partnerships across borders to build the business. This region currently makes up 15 percent of DB Schenker's business globally and is projected to grow to 30 percent by 2025.
"India is a priority market for DB Schenker globally and with the growth spurt triggered by the implementation of GST, we are well-poised to increase capacity and expand aggressively to better serve our customers. We are looking to double our warehousing capacity making us one of the largest 3PL players in the next three years with a special emphasis on transforming our customers through innovative technology solutions," said Vishal Sharma, chief executive officer, Schenker India, cluster India and Indian subcontinent.
Focusing on a digital-first approach by providing eSchenker services to customers which incorporate all transport modes in one portal, Schenker India is bringing transparency and visibility across the supply chain and reducing the efforts on track and trace. With this customers can plan, order tracking and follow up on their shipments without any hassles at their convenience.
Moving forward the company plans to grow its cross-border road transport services and contract logistics to make deeper in-roads into verticals such as the automotive, electronics, consumer, retail and aerospace industry. The plans of expansion will be supported by DB Schenker's state-of-the-art Enterprise Lab for Logistics and Digitisation located in Germany which offers the best location and resources to innovate, develop, and test new solutions which will shape the logistics world of tomorrow.