Saudia Cargo extends its services to Calicut Airport
December 21, 2018: Saudi Airlines Cargo Company ( SACC ) has extended its services to its customers offering  a cargo capacity of 60 tonnes a week to Calicut International Airport (CCJ) in Kerala, on the daily operation of Saudi Arabian Airlines passenger Airbus A330 flights- four flights from King Abdulaziz International Airport (KAIA) and other t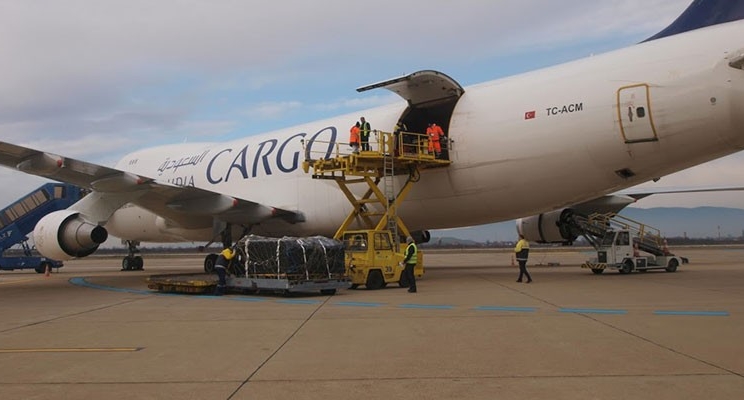 December 21, 2018: Saudi Airlines Cargo Company ( SACC ) has extended its services to its customers offering a cargo capacity of 60 tonnes a week to Calicut International Airport (CCJ) in Kerala, on the daily operation of Saudi Arabian Airlines passenger Airbus A330 flights- four flights from King Abdulaziz International Airport (KAIA) and other three operating from King Khalid International Airport (KKIA). The move aims to meet the significant increase of demand for cargo services to the Indian Subcontinent, enhancing the company's operations and logistics.
Commenting on the new destination, Saudia Cargo CEO Omar Hariri stressed that the inauguration of the new route will support and bolster the firm's presence in one of the most important sectors in Asia, moreover it will strengthen trade ties in line with the objectives of the Saudi Vision 2030 as well as Saudia Cargo Strategy 2020.
Hariri added that Saudia Cargo is doing its best to support the agricultural products and general cargo of Kerala region exploring every way possible to increase the export from the neighboring cities of Calicut.
Saudia Cargo offers scheduled and charter services in a network covering Indian Subcontinent, Europe, Africa, Far East, and North America. It operates a fleet of different freighter aircraft (B747-8F, B747-400, and B777F) operating to many worldwide destinations in addition to ground handling and different logistical services.