SAL Saudi Logistics Service extend Jeddah Station to increase cargo capacity
The new extension also features effective cold chain facilities and new spacious storage facilities with an impeccable infrastructure for the special and highly sensitive cargo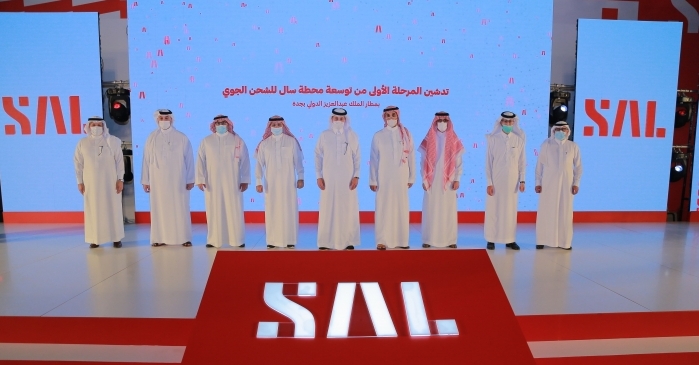 23 December 2021: SAL Saudi Logistics Services, a member of Saudi Arabian Airlines Corporation, launched the extension of its new Jeddah Station on Sunday 19 December 2021. The Jeddah station extension is expected to increase SAL's annual cargo capacity to over 800K tons in 2030 while providing retailers and companies new premium cargo services at KAIA in Jeddah.
Fawaz AlFawaz, chairman, SAL Board said, "The launch of the new extension comes in parallel with the National Industrial Development Program (NIDLP) – one of Vision 2030's most prominent programs – aiming at transforming the Kingdom into a global logistics hub, contributing to a robust and diversified economy, sustaining the growth of the sector, and creating highly competitive investment opportunities."
AlFawaz also highlighted that this launch realizes the true ground handling potential of SAL where the company utilizes its logistics expertise to provide more developed services and solutions in and out of airports and expertly serve the international markets to strengthen the connectivity of KSA ports with those of the entire globe.
Hesham Alhussayen, CEO, SAL said, "The new extension spans over 61,000 square meters adding more high-quality services to its existing wide range of ground handling services and including different state-of-the-art cargo facilities according to the industry's highest international standards. The new extension perfectly provides comprehensive import and export services, medical and food cold chain services, dangerous cargo services, and valuable cargo services under world-class security measures and ultramodern automated ground handling systems.
The new extension also features effective cold chain facilities and new spacious storage facilities with an impeccable infrastructure for the special and highly sensitive cargo.
(Source: STAT.com)