Safmarine ships 53 commercial buses on flat bed container in single vessel
December 20, 2017: Safmarine, a major container carrier has achieved a milestone by successfully loading 53x40 flat bed containers as Out of Gauge (OO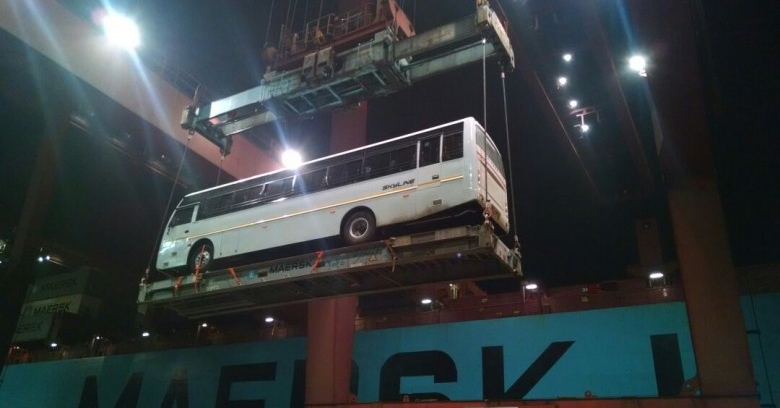 December 20, 2017: Safmarine, a major container carrier has achieved a milestone by successfully loading 53x40 flat bed containers as Out of Gauge (OOG cargo) in a single shipment from India to Intra-Gulf region in December. This was the consignment of buses loaded by Safmarine which marks the yet another successful RORO cargo into containerized business.

Commenting on this achievement, Bimal Kanal, managing director, Safmarine India, said, "At Safmarine, we have always worked towards creating a seamless and convenient platform for our valued customers. This milestone is a testament to this belief. We look forward to providing more such services to EXIM traders and provide them with a global footprint. We will continue to conduct business focused around our customers in an efficient and effective way."
Meanwhile, Satish Kadam, general manager, Nikhil Logistics said, "I would like to extend my heartiest appreciation towards the Safmarine team. The team has guided us to achieve this milestone. I truly appreciate the professionalism by which you handled this project with prompt action in every viable way. I hope that Safmarine will continue the same spirit in future and we look forward to working with the Safmarine team to achieve greater heights."
Safmarine is a merger of two shipping companies - Safmarine, which originated in South Africa, and CMB-T, founded in Belgium. It was acquired by the Maersk Group in 1999. The company went for acquisition in its bid to widen its network by linking with a global carrier.