'Safety has to be in the design DNA'- affirm EV industry leaders at AutoSCM Summit
While EV is an idea whose time has come, industry players deliberated on how safety needs to be the topmost priority for OEMs in this space. With the adoption of EVs in the Indian ecosystem being less than one percent, there is a need for the industry to adopt more localization and on the safety aspect in all components so as to convince more users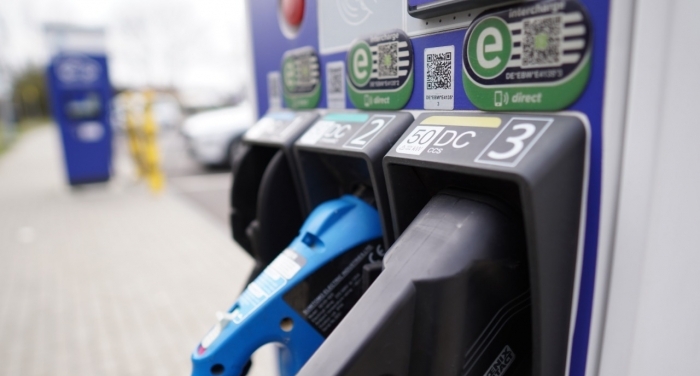 December 10, 2021: Putting safety as one of the key features of EV adoption in India, leading industry players and young leaders deliberated upon 'safety'- a very crucial aspect of the value proposition offered by Original Equipment Manufacturers (OEMs) in the newly minted and much talked about EV space. Many top industry leaders and young CEO's deliberated on this and other issues on the topic of 'The automotive rEVolution – what's in it for supply chain and logistics industries?' at the fifth edition of ITLN's 'Auto SCM Virtual Summit 2021' presented by Frankfurt Airport and World Trade Center Pune- India.
Deliberations also touched upon the life cycle and reliability of the battery and its manufacturing, commercial parity, importance of sensors that can drive up vehicle intelligence, geofencing, cloud infrastructure, value in the resale market, and the coming of age of the Electric Vehicles in lieu of rising fuel prices and the ramping up of its support infrastructure along with a positive political will shown by the Indian government among other topics.
Speaking on the safety angle, Prasad Sreeram, founder & CEO of COGOS Technologies touched upon how his firm is developing innovations for commercial vehicles including features like road sensing, shock absorption, insulated vehicles that can reduce the wastage of products, track and trace once the vehicle is switched off, keeping the vehicle doors and wheels locked while the vehicle is at rest, building modular vehicles where things can be stacked and held in the position even in bad road conditions and increase the longevity of the vehicle in low costs.
He added, "When it comes to the safety and security of our systems, some of them are inbuilt and some we are looking at added, off-the-shelf as well as completely new different vehicles. While there have been several improvements which have happened in the passenger segment, not so much has happened in the goods segment. We started researching certain technologies that would improve the overall experience but would also reduce the cost of commercial goods vehicles".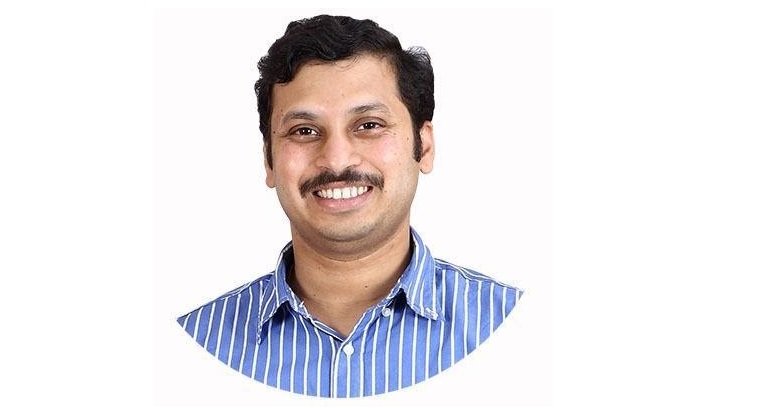 Prasad Sreeram, Founder & CEO, COGOS Technologies
Highlighting the importance of technological, commercial, and safety standpoint in the new automotive revolution- which is the EV space, Krishnamurthy. K, a noted Management Consultant who moderated the panel also spoke about how a Design Failure Mode and Effect Analysis (DFMEA) should be sought for their designs by industry players from relevant bodies before a vehicle is launched so that the safety aspect of the design is in check.
Akshay Singhal, Founder & CEO, Log 9 Materials said, "Safety has to be fundamentally built into the technology. We can only finetune it with added software layers or added sensing and protection. But if we are trying to force-fit a technology that is not inherently reliable in the conditions that we have, then there will always be a significant risk when the vehicle is running on the ground and that's what we are seeing in the EV scenario. A lot of events don't even get highlighted in the media. For example, this Okinawa scooter exploded and caught fire, and a pure EV scooter caught fire and they were not even being driven or charged- they were just standing in the sun. So these batteries are not meant for these sorts of climatic conditions, they not only have degradation issues but they have safety issues. So rather than force-fitting and artificially creating that sense of safety and reliability which will fail one day and blow up, inherently the vehicle has to be safe. And then on top of that, you make sensors, fail-safe mechanisms and all."


Akshay Singhal, Founder & CEO, Log 9 Materials
Deepak MV, co-founder & CEO, Etrio, said, "Safety has to be in the design DNA, it cannot be like a superficial layer of creating certain specifications around safety. Today we have seen such incidents and they are not isolated and these incidents occurred because safety has not been embedded into the conceptualization of the vehicle. Today when we talk about EV, safety is required at a component level and a sub-component level, and cell level, many of which have to be done at the design level. Being a young OEM, safety plays a major role and we are working towards it with the various partners that we have across the components to build safety in at every level. Whether it is a charger, cell, battery packs, and various other components that are involved- we need to pay attention to everything. That's where the safety commitment needs to be demonstrated very vocally in the market, as customer awareness has to come in through the safety angle."

Deepak MV, Co-Founder & CEO, Etrio
Highlighting how localization in the product designs needs to factor in Indian conditions like family size, load-carrying capacities, and road conditions, Anirudh Ravi Narayanan, Co-founder & CEO, Boom Motors spoke about how he spoke to hundreds of people and understood failures in the EV space before starting his venture. He said, "We spoke to hundreds of people operating in this space. EVs make sense on paper, but then in reality there were so many failures that came up, that adoption is still lower than 1 percent. There are hundreds of OEM's who are buying vehicles from China, putting their label on them, and selling them in India. In China, only two people may ride a bike as opposed to India, so the load is not something the vehicle is used to. Then the potholes could break the chassis and during monsoons, the dealers told me how vehicles will be lining up for servicing and that in summer the battery catches fire. They told me that sometimes the wires melt if you try to climb because they don't use high-quality wires in these vehicles. So safety is necessary because there are so many start-ups popping up in the EV space, the discipline of doing a DFMEA is very important and safety must be given the first priority among everything else."

Anirudh Ravi Narayanan, co-founder & CEO, Boom Motors