Rs 10k crore transshipment port to be build at Great Nicobar: Narendra Modi
August 11, 2020: Prime minister Narendra Modi on Monday announced the plan to build a transshipment port worth ten thousand crore at Great Nicobar and to develop Andaman & Nicobar as an hub of port-led developments as the islands are situated in competitive distance to major ports in the world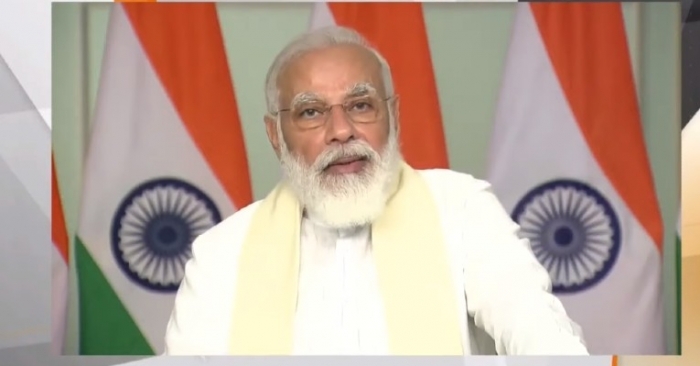 August 11, 2020: Prime minister Narendra Modi on Monday announced the plan to build a transshipment port worth ten thousand crore at Great Nicobar and to develop Andaman & Nicobar as an hub of port-led developments as the islands are situated in competitive distance to major ports in the world.
"As the nation emerging as Atmanirbhar, there is need to focus on developing national waterways and maritime logistics, " he said.
Modi said that the legal bottlenecks in the development of port infrastructure are also being removed continuously.
He was launching the submarine Optical Fibre Cable (OFC) connecting Andaman & Nicobar Islands to the mainland through video conferencing.
"The effort is also to further improve physical connectivity through road, air and water, " he said. Prime Minister referred to the work on two major bridges and the NH-4 in order to improve the road connectivity of North and Middle Andaman.
He said the Port Blair Airport is being enhanced to handle a capacity of 1200 passengers.Along with this the airports are ready for operations in Diglipur, Car Nicobar and Campbell - Bay.